Abbotsford – The University of the Fraser Valley men's soccer program has rounded out its 2018 recruiting class, signing a pair of local high schoolers and one transfer student.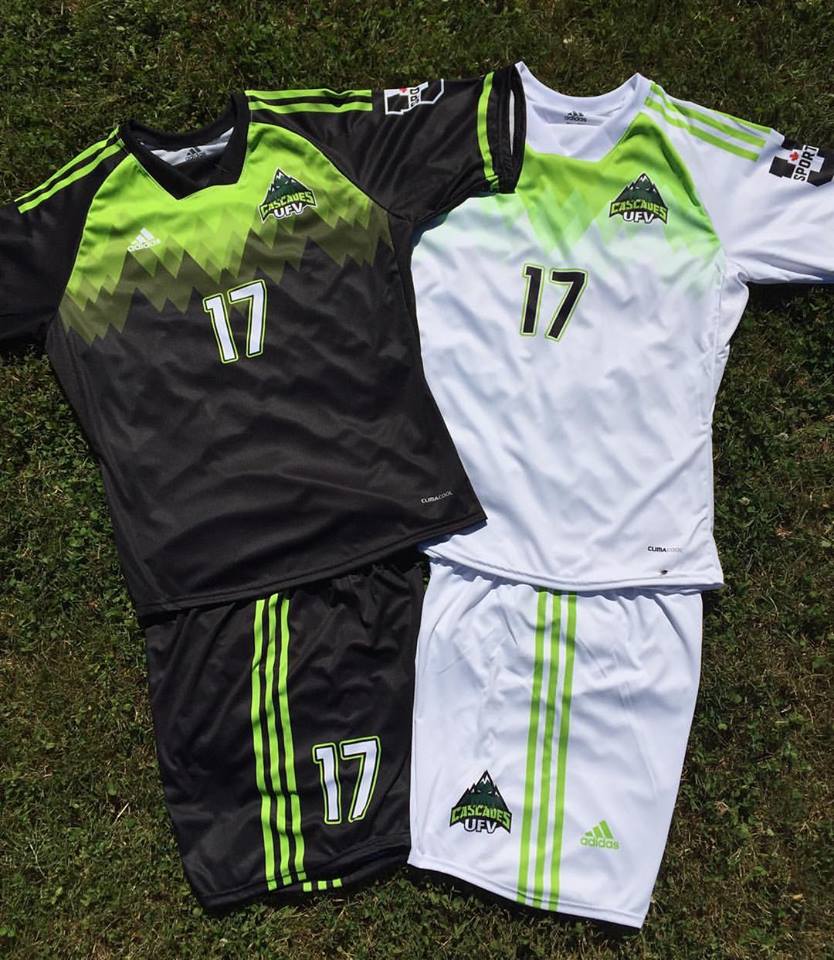 Midfielder Rajan Bains joins the Cascades after spending one year redshirting with the UBC Thunderbirds, and defender Sahib Sidhu and forward Mikael Mainella will begin their post-secondary careers at UFV.
The trio brings head coach Tom Lowndes's 2018 recruiting haul to 11 players, as they join two previously announced groups of signees.
Rajan Bains
5'11" midfielder, Surrey, B.C.
Surrey United
North Surrey Secondary / UBC
Bains won five provincial championships and a national title at Surrey United, and was part of Team B.C. for the 2017 Canada Summer Games. After graduating from North Surrey Secondary last year, he spent the 2017-18 season with the UBC Thunderbirds.
"Rajan is a top recruit, and we were actively recruiting him before he went to UBC," Lowndes said. "He's a top-class midfielder with a great range of passing and fantastic vision, and he's a defensive pillar. We're really happy he's joining us."
"I enjoyed my time at UBC, however, after completing my first year, I realized that it wasn't the right fit for me," said Bains, a Bachelor of Arts student. "I was fortunate enough to be given an opportunity to compete as a member of the Cascades by Tom. The coaching staff have shown their trust in me and the squad is young with plenty of potential. It's definitely a project that I want to be a part of. In addition to this, I'll be able to move back home and play with the guys I grew up with. Overall, I think I'll have all the tools I need to succeed as an athlete as well as a student."
Sahib Sidhu
6'3" centre back, Surrey, B.C.
Surrey United
Fleetwood Park Secondary
Sidhu had an outstanding youth soccer career, highlighted by a 2014 campaign which saw him notch a goal and an assist in the provincial final to help his Surrey United side earn a trip to the national championships, where they finished second. He also helped his club squad to second-place provincial finishes in 2016 and 2017.
On the high school sports scene, Sidhu captained his Fleetwood Park Dragons to top-10 provincial finishes each of the past two seasons. He also helped Fleetwood Park's junior boys basketball team to a provincial championship berth in 2014, and won multiple team MVP and leadership awards at school.
"He's a big, powerful, strong defender," Lowndes said of Sidhu. "He leads the backline very well, he's dominant through the air, and can start attacks from the back. Physically, I think he's ready to come in and compete for playing time right away. I'm excited to see how he adjusts to U SPORTS soccer."
"UFV is close to home, I've played with many of the players before, and I thought it would be a good balance between school and soccer," said Sidhu, who has fashioned a 3.5 GPA at Fleetwood Park and plans to enrol in the kinesiology program at UFV.
Mikael Mainella
6'1" forward, Surrey, B.C.
Surrey United
Fraser Heights Secondary
Mainella was the Metro U18 player of the year in 2017-18, and won a BC Soccer Premier League title during his youth soccer days with Surrey United. His elite athleticism is underscored by the fact he also excelled in track and field – he won a B.C. Junior Development award for track and field three years in a row, and he competed in the 200-metre hurdles at the 2014 BC Summer Games.
"Mikael is going to give us some much-needed depth in our forwards," Lowndes said. "He's a big strong lad who holds the ball up really well, gets to good areas and looks to finish. We're happy to have him come in and challenge our forwards for some playing time."
"I chose UFV because I wanted the opportunity to play soccer while getting a good education," said Mainella, who plans to major in business at UFV. "I really appreciate the small class sizes that UFV provides.
"My goal is to become a contributing member and help the team win a title. I want to build relationships with my teammates that will take us not only on a successful soccer path but towards our future life accomplishments."