Alexandria, VA /Fraser Valley – The North American Farmers' Direct Marketing Association, Inc. (NAFDMA) has announced the selection of Corey Connors as its new Executive Director.
This appointment comes after Charlie Touchette, who provided NAFDMA with association management services for nearly 20 years, formally concluded his tenure effective May 1, 2018.
The selection of Connors was made after an extensive national search overseen by the NAFDMA Board of Directors. "We are thrilled to formally announce Corey's appointment," said Tom Tweite, President of NAFDMA.
The 31st Annual NAFDMA (North American Farmers Direct Marketing Association) Convention was in Vancouver, Abbotsford and Chilliwack in January/February of 2016. White Spot's Chuck Currie was one of the keynote speakers as well as Gary Moran of Fantasy Farms, who hosted the gala farm inspired dinner.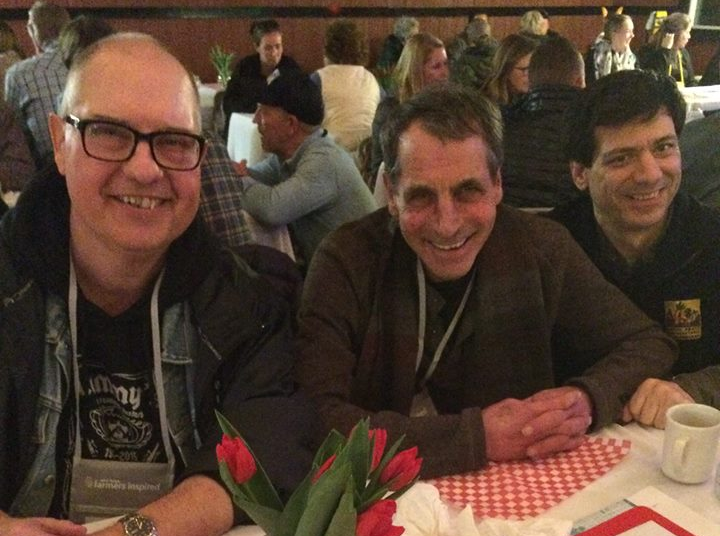 Connors joins NAFDMA with over 17 years of leadership experience in the agriculture, retail and attractions industries. Most recently, he served as chief staff executive of the North Carolina Nursery & Landscape Association (NCNLA). Prior to NCNLA, he served in advocacy roles for several prominent national and international trade groups including the Society of American Florists (SAF), the American Nursery & Landscape Association (ANLA) and the International Association of Amusement Parks & Attractions (IAAPA). Connors holds a Master of Arts in Political Management from the George Washington University and Bachelor of Arts in Political Science from Clarion University.
Founded in 1986, the North American Farmers' Direct Marketing Association (NAFDMA) is a 501(c)(6) trade association whose mission is to grow the prosperity of its members. NAFDMA members include farmers, extension agents, suppliers, researchers, government officials and other professionals who are part of the thriving farm direct marketing and agritourism industries in North America. More information about NAFDMA can be found at: www.farmersinspired.com.