Abbotsford/Mission – Water Restrictions start May 1. (Chilliwack starts June 1)
Abbotsford and Mission's water restrictions follow four stages, which are tied to the level of Dickson Lake and Maclure Reservoir.
Dickson Lake is the main source of drinking water for both communities. As the level of our lake gets lower, our restrictions get higher!
The basics: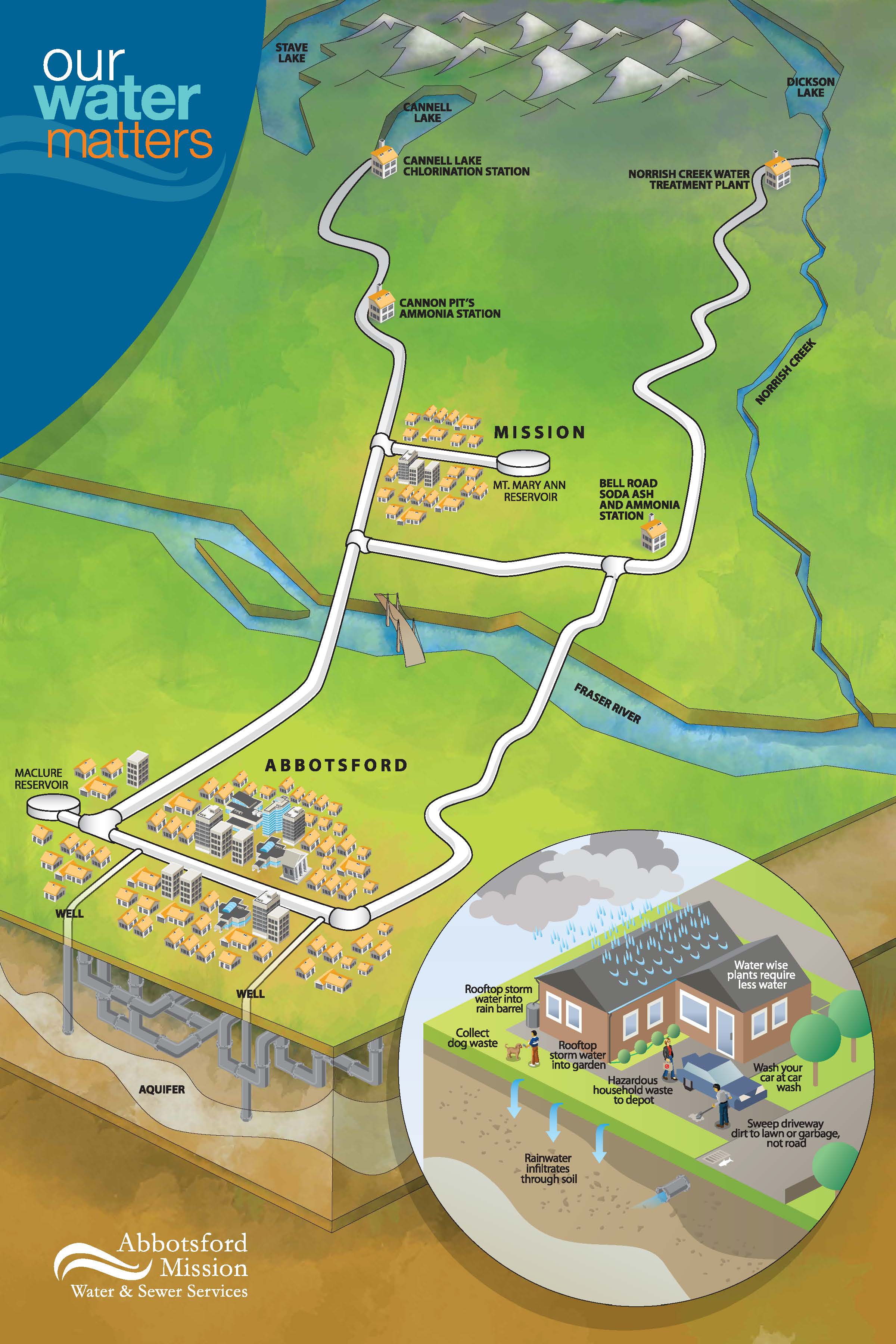 Info on  the stages of the Abbotsford Mission Water Shortage Response Plan.
---
Stage 1 Water Restrictions