Fraser Valley/Victoria – They say that timing is everything, and this release, late on a Friday afternoon, before the Ottawa Sunday summit between Alberta Premier Racheal Notley, BC Premier John Horgan and Prime Minister Justin Trudeau is interesting.
The province released an update on Trans Mountain expansion project permitting process: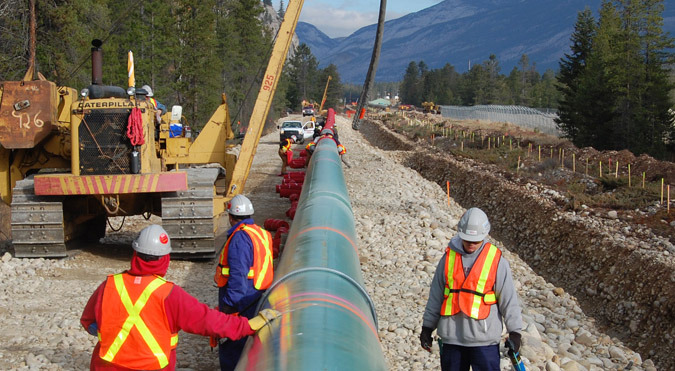 In total, 1,187 provincial permits are required for the Trans Mountain expansion project, with many involving First Nations consultation.
To date:
* 587 permit applications have been submitted to permitting agencies.
* Of these, 201 have been approved and permits issued.
* The remaining 386 are being reviewed.
* Approximately another 600 permits have yet to be submitted by Kinder Morgan Canada Ltd.
All permits submitted must align with the 37 conditions outlined in the provincial environmental certificate, as well as the 157 conditions detailed in the National Energy Board's approval.
Multiple organizations are involved, including:
* Ministry of Forests, Lands, Natural Resource Operations and Rural Development
* Ministry of Environment and Climate Change Strategy (including BC Parks)
* Ministry of Transportation and Infrastructure
* BC Oil and Gas Commission
The Ministry of Energy, Mines and Petroleum Resources, along with the Ministry of Agriculture, have a dedicated project office supporting these ministries and their permitting requirements.
No one in Victoria is explaining why this was released when it was. We now wait for Sunday.