Men's GOLF: Claggett wins individual crown, sparks Cascades to seventh straight victory at Walla Walla Invitational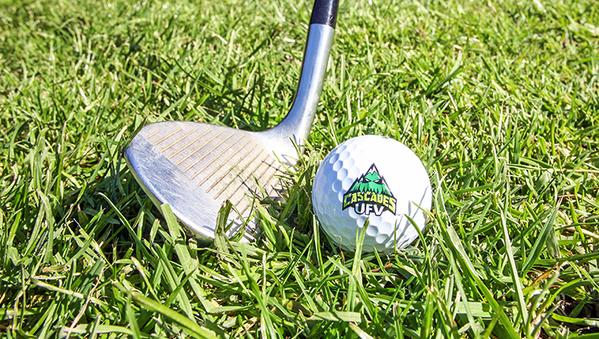 Walla Walla, Washington – Kyle Claggett's first career individual victory highlighted the University of the Fraser Valley men's golf team's seventh straight team triumph at the Walla Walla (Wash.) University Invitational.
The tournament, comprised of 36 holes on Monday and 18 holes Tuesday at Wine Valley Golf Club, featured entries from the NCAA Div. I's University of Idaho Vandals, along with NAIA programs Multnomah University, College of Idaho, and the host Walla Walla Wolves.
Claggett, a Cascades rookie from Mission, B.C., was metronome-like in his consistency, carding rounds of 75, 74 and 74 to finish at seven over par. That left him three strokes clear of teammates Ben Whiton and Connor O'Dell (both +10). The University of Idaho's Cole Chrisman (+11) and the College of Idaho's Chris Carew (+13) were fourth and fifth, respectively, and UFV's Daniel Campbell and Halen Davis tied for sixth at +14. The Cascades' Zach Olson (+25) was 14th overall.
Team-wise, the Cascades' aggregate total of 900 strokes (+36) was good for a 52-stroke margin over the runners-up from the College of Idaho.
"We came off such a big high in the fall," UFV head coach Chris Bertram said, alluding to the team's sweep of the PACWEST conference and CCAA national team titles. "And then you take some time off and you hope everyone's sharp. I don't think we've been at our best these first few events of the spring – the conditions have been very challenging, but we've gotten the job done. It's nice to see that our roster is looking strong as we head into some important events."
As for Claggett, Bertram said the freshman's performance in the final round at CCAA nationals last fall, when he fired an even-par 72 to help the Cascades clinch the championship, marked a turning point in his confidence.
"Something really clicked for him at nationals," Bertram said. "From that point moving forward, he's been a different player. You can see his confidence growing, and his commitment to improving his overall golf game mentally and physically.
"It's not a surprise he's gotten a win, but it's maybe a surprise that it came this fast in such a tough field."
The Cascades men's squad hasn't lost a team competition since the first tournament of the 2017 PACWEST season, the UBC Okanagan Invitational, where they were edged by the host UBC Okanagan Heat.
Up next for the UFV men is the Seattle University Redhawk Invitational, April 2-3. The tournament features 15 NCAA Div. I teams, and it's being held at a prestigious venue: Chambers Bay, a course which hosted the U.S. Open in 2015.
"It's probably the biggest tournament we've ever played," Bertram enthused.