Victoria – The British Columbia government is launching a new, four-part surgical strategy aimed at reducing wait times.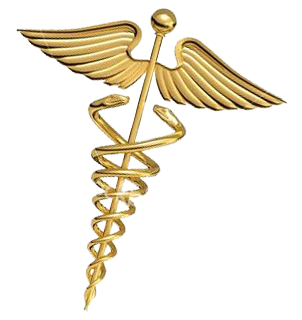 Premier John Horgan announced on Wednesday that one of the first components of the strategy will see five hip and knee replacement programs implemented throughout the province.
"For far too long, far too many British Columbians were left on waitlists instead of getting fast access to the surgery they needed to enjoy full, active, lives," said Premier Horgan. "We're getting people back on their feet faster by dramatically increasing access to hip and knee surgeries."
These programs will address the long waits faced by people. In 2016-17, 30% of people waiting for hip surgery and 38% of people waiting for knee surgery waited more than 26 weeks.
The strategy is supported with ongoing targeted funding of $75 million starting in 2018-19 and increasing to $100 million in 2019-20.
In 2016-17, approximately 14,390 hip and knee surgeries were performed, and by 2018-19, more than 19,250 will be done annually. The additional surgeries will mean a 34% increase in hip and knee surgeries. This will significantly reduce the number of patients waiting.
The surgical strategy has four areas of focus:
Providing more surgeries in areas with long wait times, starting with hip and knee surgeries and incrementally tackling other surgeries with long waits;
Investing to keep up with growing demand for all other surgeries;
Making surgical programs and operating rooms in the province more efficient through better planning and scheduling and, establishing centralized booking and a single point of contact for patients; and
Making sure the right number of health professionals is in place to deliver the services needed to meet demand both now and into the future, including surgeons and anesthetists, as well as nursing and rehabilitation health professionals.
Doctors across British Columbia and Canada welcome the BC Government's commitment to reduce surgery wait times, with specific focuses on hip and knee procedures. In an announcement at the Vancouver General Hospital Wednesday morning, Premier John Horgan announced that the Province will create hip and knee projects in each Regional Health Authority.
"This announcement marks a direct response to what health professionals and advocates have been long calling for," said Dr. Danyaal Raza, Chair of Canadian Doctors for Medicare. "As medical professionals we know that there are examples throughout the public health care system of innovative approaches to improving access to care and reducing wait times. Scaling up these initiatives is critical to improving the health of Canadians."
In 2016-2017, 30 per cent of patient waiting for hip surgery and 38 percent of patients waiting for knee surgery waited more than 26 weeks. Under the new plan, the BC government is committing ongoing targeted funding to increase surgical volumes, reduce wait times and improve the overall quality of care. In 2018-2019 alone, there will be a 34 per cent increase in hip and knee surgeries.
"Wait times are an issue in any health care system, and ours is no different, but concrete steps like those announced today can have a significant impact not only on the time patients wait to access services but their experience as a whole," said Dr. Robert Woollard, Vice-Chair of Canadian Doctors for Medicare and Associate Director of the Rural Coordination Centre of BC.
"As a physician having practiced in BC for 45 years in both rural and urban practices, I am encouraged by the government's choice to model their hip and knee project off the Richmond Hospital's experience. Collaborative and multi-disciplinary approaches to care are efficient and incredibly effective," said Woollard.
While the bulk of the announcement focuses on the new hip and knee surgery projects, the Premier ensured his government's commitment to reducing wait times across the board for surgeries and emphasized their commitment to enhancing BC's public health care system.
"The stable long-term funding in this commitment will also help ensure continued growth in the capacity of BC's health care system's approach to surgical care and attract qualified staff to these collaborative teams," added Woollard.