Chilliwack -A home on the 9200 block of Broadway in Chilliwack has once again become the target of investigation. On January 31, IHIT were called into for a targeted shooting. 28-year-old Cody Isaacson dies in a hail of bullets and that homicide investigation is on-going.
On February 15, Chilliwack RCMP returned to the same yellow house, seizing drugs, firearms and stolen property as they executed a search warrant.
While RCMP would only state in their media release that the home was on the 9200 block of Broadway, FVN learned through readers and social media contacts that this was in fact, the same home.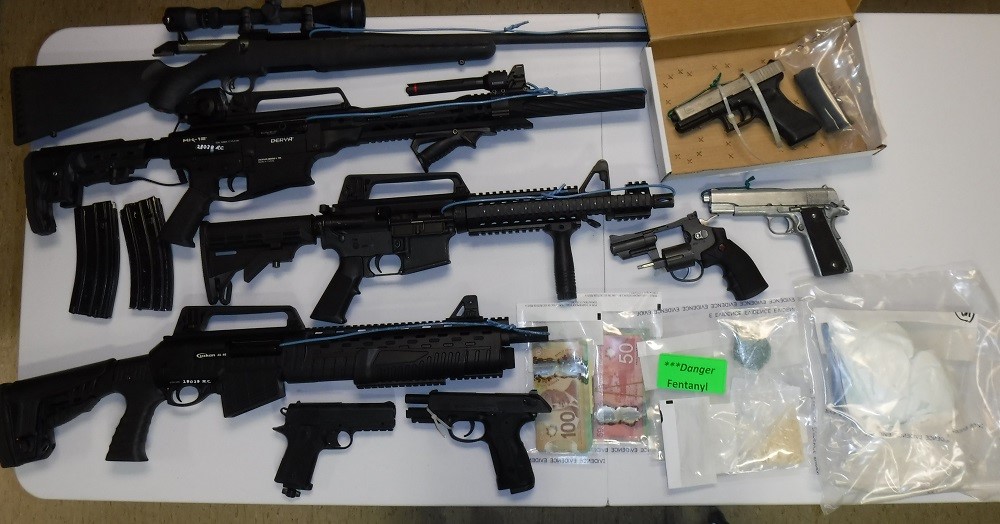 Neighbours openly complained to Vancouver media that literally minutes after IHIT took down their yellow crime tape, it was business as usual at the house.
Five people were taken into custody and later released.
"The execution of the search warrant on February 15 follows a search conducted by the RCMP in January 2018," says Corporal Mike Rail spokesperson for the UFVRD.
On January 16, 2018 officers from Chilliwack CRU and POST executed a CDSA search warrant at the same address. A significant amount of drugs believed to be opioids, and methamphetamine, firearms, ammunition and property linked to thefts from businesses in Chilliwack were seized by police. Three individuals in the residence were taken into custody on unrelated warrants of arrest.
RCMP investigators will be submitting all circumstances of the investigation in a report to Crown Counsel for their assessment of CDSA and criminal charges.
Crime 101 – how to spot a drug / crime house in the neighbourhood:
· Constant day and night foot / vehicle traffic to and from a house or property.
· Loitering in or around a house or property.
· House lights always on.
· Regular and unusual traffic patterns.
RCMP remind everyone who witnesses anything they believe to be suspicious in nature to contact the Chilliwack RCMP at 604-792-4611 or, should you wish to remain anonymous, call Crime Stoppers at 1-800-222-8477 (TIPS).
ORIGINAL STORY JANUARY 31, 2018 – Chilliwack RCMP and IHIT are working a homicide at a home on the 9200 block of Broadway at Ceder.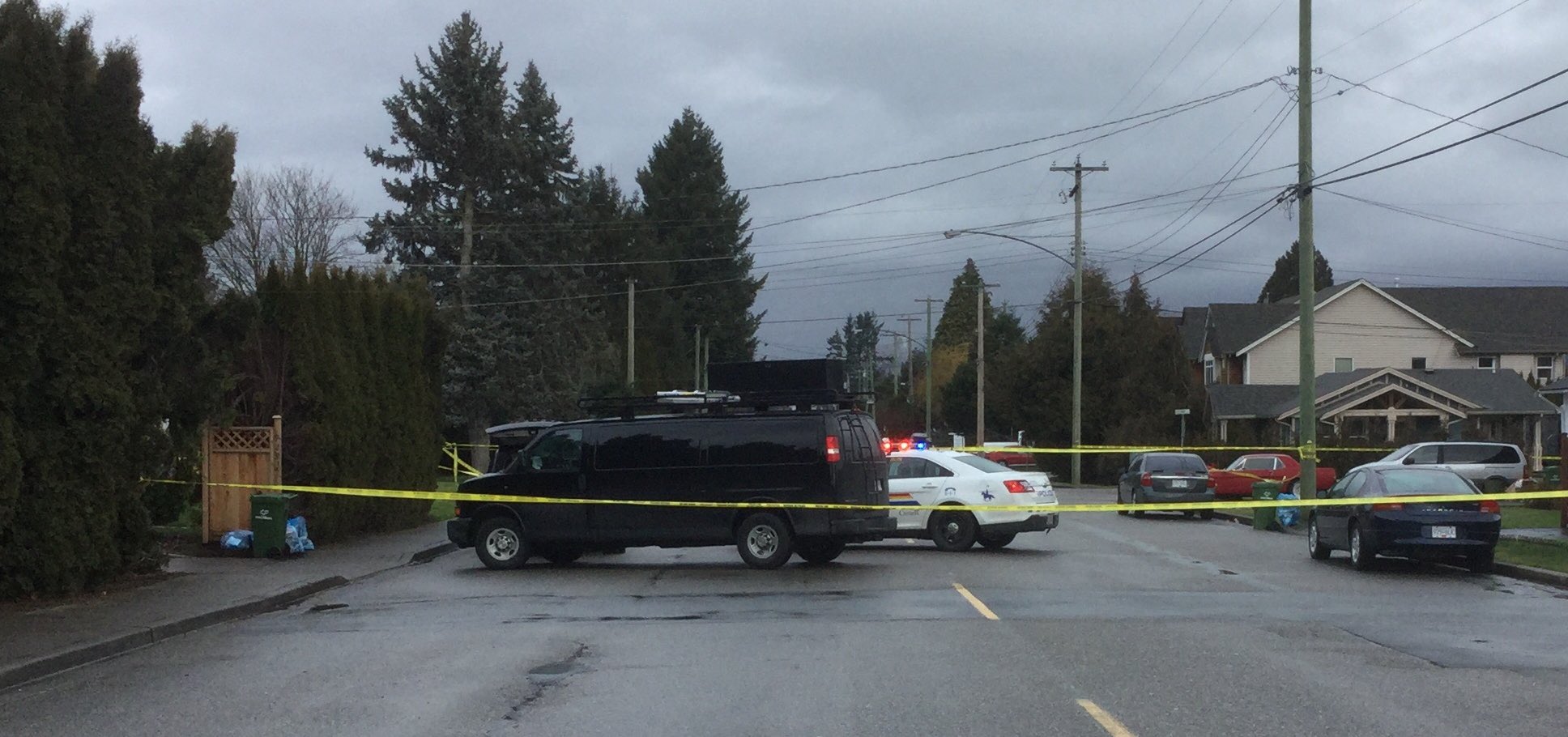 FVN received a number of early morning inquires about the heavy police presence.
Reports were that multiple shots were fired around 6AM.
IHIT  and Chilliwack RCMP confirm it appears to be targeted and one man has been confirmed dead.
He has been identified as  28-year-old Cody Isaacson of Chilliwack.
He is known to Police.
If you have any info, call IHIT at 1 877 551 IHIT (4448) or email ihittipline@rcmp-grc.gc.ca
To call or post anonymously, solvecrime.ca or 1 800 222 8477.