Victoria – BC Attorney General David Eby called the financial distress of ICBC a "dumpster fire" and blames the previous Liberal government for the financial mess.
On Tuesday the BC NDP government announced changes for the Insurance Corporation of British Columbia (ICBC) to bring about an end to its financial crisis, while keeping rates affordable for B.C. drivers.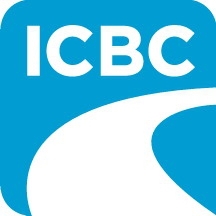 The changes come in the wake of multiple revelations about decisions and inaction by the previous government, leading to ICBC projecting a 2017-2018 net loss of $1.3 billion. B.C. drivers could face premium increases averaging $400 or more, if no action is taken.
Eby also announced that ICBC will be consulting with customers on major revisions to the corporation's rate structure with the goal of ensuring good drivers pay less, and bad drivers pay more. The consultation will ensure rate structure changes are responsive to the interests of British Columbians and done with full transparency.
Taking effect April 1, 2019, the changes include:
A new limit of $5,500 on pain and suffering for minor injury claims. The cost of those claims has increased 265% since 2000. British Columbia is the last province in Canada to take this kind of action.
The first major improvements in accident benefits in 25 years, dramatically increasing the care available for anyone injured in a crash, regardless of fault. The overall medical care and recovery cost allowance will be doubled to $300,000. This change will be made retroactive to Jan. 1, 2018, so it will effectively be in place to protect injured drivers and passengers immediately. See more on this benefit below.
An independent dispute resolution process for certain motor vehicle injury claims.