Victoria – British Columbia, along with the rest of the country, are racing towards the federal legalization of non-medical cannabis in July 2018.
The Province has announced the policy direction on how pot will be sold and where you can use the legal weed.
Public Safety Minister Mike Farnworth spoke at a media conference after Monday's announcement and admitted that many of the finer points and some legal issues still have to be ironed out before the July 1 implementation by Ottawa.
The Liquor Control and Licensing Branch (LCLB) will be responsible for licensing and monitoring the retail non-medical cannabis sector, leveraging its expertise in managing the licensing, regulation and inspection of liquor retailers. The rules governing non-medical cannabis retail stores will be similar to those currently in place for liquor retail stores. Public and private retailers will have similar operating rules. LCLB will be launching an application portal for individuals and businesses interested in applying for a private non-medical cannabis retail licence in spring 2018.
Non-medical cannabis retail will not be co-located with any other businesses, such as liquor stores or pharmacies. The provincial government may consider exceptions in the future but, for now, a non-medical cannabis retail store must be a self-contained business. There will be exceptions for rural stores, similar to rural liquor stores, with more information on this to come.
This decision was made based on recommendations by a federal government task force which cautioned against co-locating alcohol and non-medical cannabis. This is a position supported by British Columbia's medical health officers. It also reflects feedback received from local governments.
Public and private non-medical cannabis retail stores will be permitted to sell dried cannabis, cannabis oils that comply with federal requirements and seeds. These stores may also sell cannabis accessories, as defined in the proposed federal Cannabis Act, such as rolling papers, holders, pipes, bongs, etc. Cannabis edibles are expected to be available within 12 months of legalization, as determined by the federal government.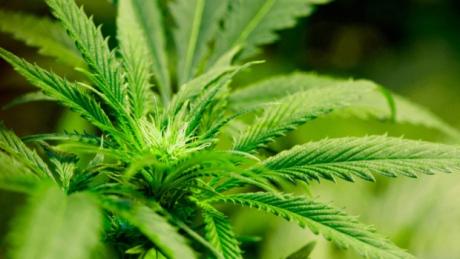 Retail framework
British Columbians of legal age will be able to purchase non-medical cannabis through privately run retail stores or government-operated retail stores and government online sales. B.C.'s Liquor Distribution Branch (LDB) will operate a new standalone network of public retail stores and the Liquor Control and Licensing Branch (LCLB) will be responsible for licensing private stores and monitoring the retail sector.
This spring, the Province will launch an early registration process for individuals and businesses who are interested in applying for a cannabis retail licence.
Personal public possession limits
Adults aged 19 years and older will be allowed to possess up to 30 grams of non-medical cannabis in a public place, which aligns with the federal government's proposed possession limit for adults.
Those under the legal age of 19 years will be prohibited from possessing any amount of non-medical cannabis. Additionally, cannabis transported in a motor vehicle will need to be in a sealed package, or inaccessible to vehicle occupants.
Where you can use
B.C. will generally allow adults to use non-medical cannabis in public spaces where tobacco smoking and vaping are permitted. However, to minimize child and youth exposure, smoking and vaping of non-medical cannabis will be banned in areas frequented by children, including community beaches, parks and playgrounds. Use of cannabis in any form will also be banned for all occupants in vehicles.
Local governments will be able to set additional restrictions, as they do now for tobacco use. In addition, landlords and strata councils will be able to restrict or prohibit non-medical cannabis smoking and vaping at tenanted and strata properties.
Personal cultivation
B.C. will align with the proposed federal legislation and allow adults to grow up to four cannabis plants per household, but the plants must not be visible from public spaces off the property. Home cultivation of non-medical cannabis will be banned in dwellings used as day cares. In addition, landlords and strata councils will be able restrict or prohibit home cultivation.
Drug-impaired driving
Drug-impaired driving will continue to be illegal and B.C. will increase training for law enforcement in this area. B.C. will also toughen provincial regulations to give police more tools to remove drug-impaired drivers from the road and deter drug-affected driving, including:
B.C. will create a new 90-day administrative driving prohibition (ADP) for drug-affected driving; and
The current zero-tolerance restrictions for the presence of alcohol for drivers in the Graduated Licensing Program (GLP) will be expanded to include zero tolerance for the presence of THC, the active ingredient in cannabis.