Women's Rugby Sevens: Cascades sixth at Alberta tournament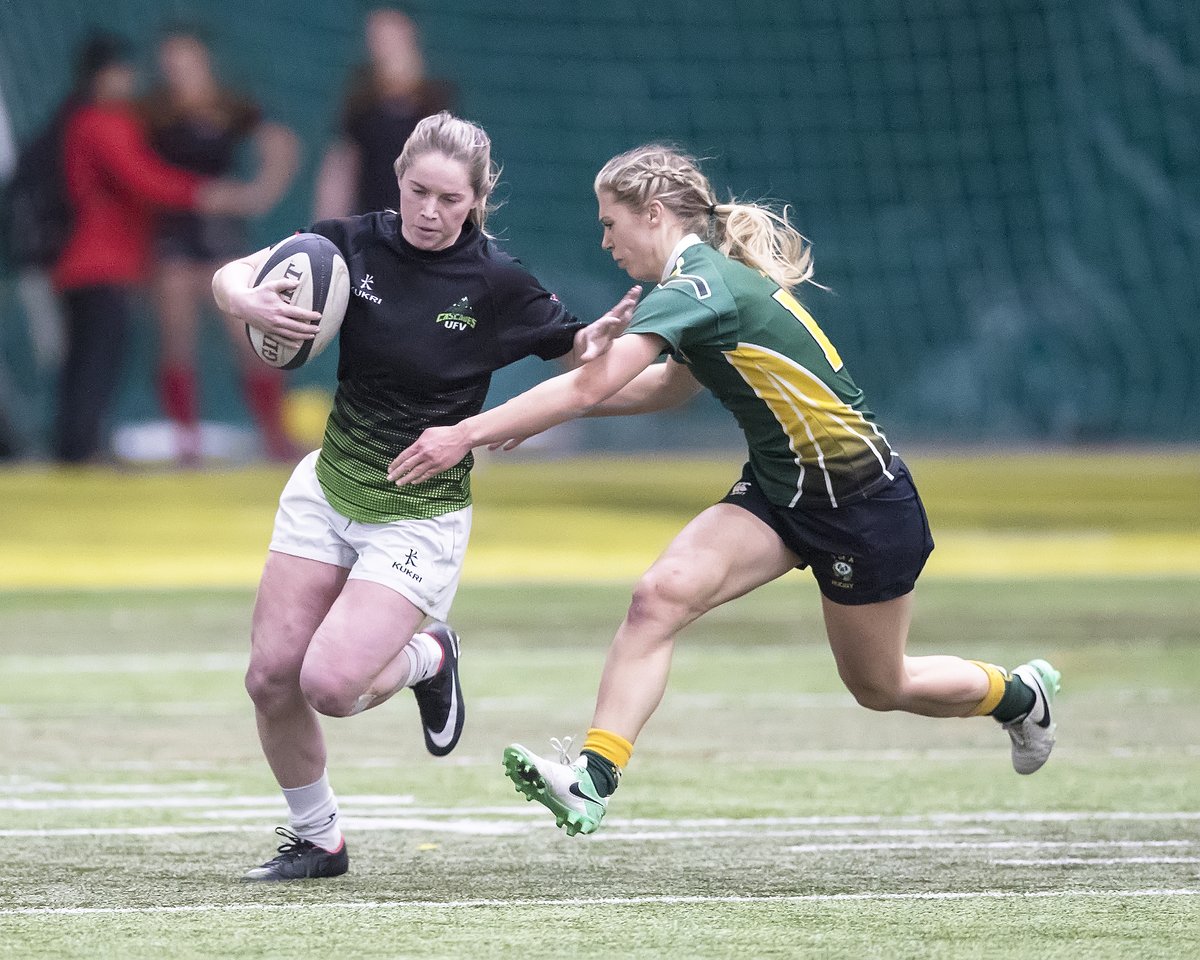 The University of the Fraser Valley women's rugby sevens team finished sixth at opening tournament of the 2018 Canada West Sevens Series, hosted by the Alberta Pandas on the weekend.
The Cascades came within a whisker of picking up their first-ever win, battling the UBC Thunderbirds down to the wire before dropping a 22-12 decision during round-robin action on Saturday. The UFV squad ultimately finished with an 0-5 record in the round robin, before falling to Alberta in the fifth-sixth placing game by a 52-0 score.
The Victoria Vikes dominated the tourney, fashioning a perfect 6-0 record capped by a 35-7 blowout win over the Lethbridge Pronghorns in the final. The Calgary Dinos captured third place, scoring a last-second try to edge UBC 21-17.
The Cascades host the next Canada West Sevens Series tournament, Feb. 10-11 at MRC Sports Complex.
"We're focusing on where we want to be three weeks from now when we host, and then at UVic (Feb. 24-25) after that," UFV head coach Jen Ross said. "We're not happy about the results, but I'm happy that they gave their all. Particularly the new players – I can see they're passionate about the program being developed and being a part of that.
"Now they have their eyes open, and they know what it takes to play at this level. I think they're even more committed than they were before."
On Saturday, the Cascades opened against a tough UVic squad which boasts multiple national team players, and fell 52-0. They found some traction in their second match of the day against UBC, leading 12-10 early in the second half on the strength of tries from Natalie Teteris and Jaylene Soegard, and a convert from Mackenzie Fowler. But the T-Birds broke through for a pair of tries in the late going to deny the Cascades. UFV's last game of the day was a 50-0 loss to Lethbridge.
On Sunday, the Cascades fell 52-7 to Alberta, with Fowler converting her own try to account for all the UFV points, and 36-0 to Calgary to wrap up the round robin. The Pandas defeated the Cascades once more in the fifth-sixth placing game.
Ross noted that her squad dealt with a litany of injuries throughout the tourney.
"Today was just a lot of fatigue and learning," she said. "We tried to focus on things we were in control of, and that was our gameplay and defence. Even though we got scored on quite a bit, it's the first time a lot of these girls have played together as a unit."