Vancouver (With Files From Angus Reid) – According to the latest Angus Reid poll, opioid/narcotic addiction reaches one in eight people. Wither they are addicted or have family and friends. Some in the recovery community would argue that the numbers are as staggering as one-in-three, but that debate is for another time.
The poll does not get into alcohol addiction in depth, nor touches marijuana or hashish.
What this poll shows is that the awareness of the opioid problem, is not making the tragedy go away anytime soon.

The Poll Report: The thousands of deaths across Canada as a result of opioid use and addiction has been a dominating public health, public safety, and public policy issue for more than two years.
Beyond the headlines and the grim statistics, a new public opinion poll from the Angus Reid Institute finds this nationwide epidemic striking close to home for a significant number of Canadians. One-in-eight (12%) – the equivalent of nearly 3.5 million Canadian adults – say they have close friends or family members who have become dependent on opioids in the last five years.
The issue opioid dependency rises to the level of a "crisis" in the eyes of more than one-in-four Canadians (26%), and a further four-in-ten (42%) say it is "a serious problem" for Canada today.
But while relatively few are of the opinion government is responding appropriately to the situation, most offer strong majority support for safe-consumption sites for drug users (67% support them) and mandatory treatment programs for those who overdose (85%).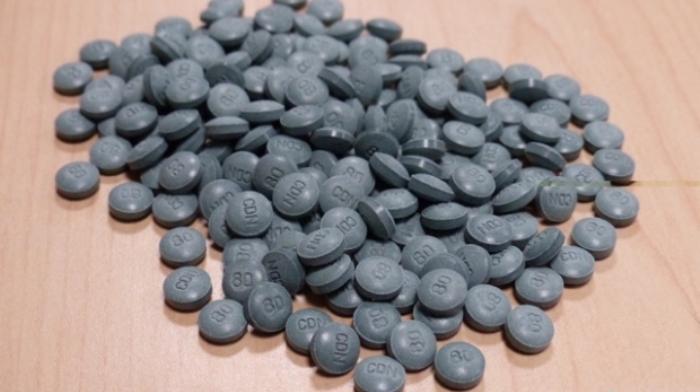 More Key Findings:
One-in-five Canadian adults (19%) say they have personally been prescribed opioids in the last five years, and fully three-in-ten (30%) say they are close with someone else who has
Fewer than one-in-four (23%) say the federal government has "responded appropriately" to this issue, and nearly five times as many say it has put "too few" resources into its response (38%) as say it has allocated "too many" (8%)
Provincial governments also receive a more negative than positive assessment for their responses to the epidemic
More than three-quarters of Canadians (77%) agree with the statement, "The opioid problem is going to get a lot worse before it gets better," and seven-in-ten (71%) say a public health issue of this magnitude would be receiving more attention if its victims weren't primarily drug users
Two-in-three Canadians (67%) say they are in favour of supervised-injection sites, and more than eight-in-ten (85%) support compulsory treatment programs for those who overdose
Residents of British Columbia – the province that saw the largest number of opioid-related deaths in 2016 – are paying closer attention to this issue and more likely to see it as a crisis for all levels of government