Chilliwack – Chilliwack Community Services announced that one of its key focus areas in 2018 will be youth homelessness. The Government of Canada, through the Homelessness Partnership Strategy (HPS), has provided support for $50,000 to address youth homelessness in Chilliwack. CCS, through its Connections Program, will be working to provide stable housing, links to education, securing income and providing trauma-based services to 15 youth who form part of the 50 young people under 19 in Chilliwack who are homeless. This initiative is a major partnership initiative with the Chilliwack School District and the Ministry of Children and Families.
Diane Janzen, Executive Director, stated: "We at Chilliwack Community Services are committed to eliminating youth homelessness and working to provide a pathway from poverty to positive and safe lives for youth in our community that includes safe housing, education and stable income. If we can address these issues now we will prevent homelessness in adulthood."
Chilliwack's recent homeless count shows that our community has one of the highest increases in homelessness going from 73 in 2011 to 221 in 2017, a 203% increase. Even more challenging is the fact that nearly 50 people or close to 22% are under the age of 19 and 28% have a physical disability (Source: FVRD 2017 Homelessness Count.)
The Chilliwack homeless count has revealed the following information: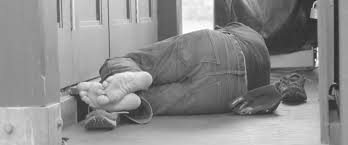 Close to 60% have been homeless more than once.
More than 50% have been without housing for more than a year.
58% have been in Ministry care.
62% experience major health issues including addiction (70%), and mental health issues (46%) and other
health issues (37%)
Most have lived in Chilliwack for more than 2 years and 30% all their lives
58% are of aboriginal descent.