Chilliwack – 2018 is barely underway but the controversy that swirls around embattled Chiliwack School Trustee Barry Neufeld continues. Neufeld is now calling for action against Justine Hodge, the chair of the District Parent Advisory Council.
Neufeld used his private email rather than his Facebook account to "push back" against Hodge and other supporters of SOGI 123 and Comprehensive Sex Education (CSE).
Neufeld has stated that as a trustee, he will fight for students rights but in the same breath, is staunchly opposed to any support of a program that recognized the gay and transgender community.
Neufeld pulled a "Trump" stating that Ms. Hodge plans on running for school board in the fall (we hate to use the term "fake news" but is appears to be that), Hodge says that is false, she has no plans to run.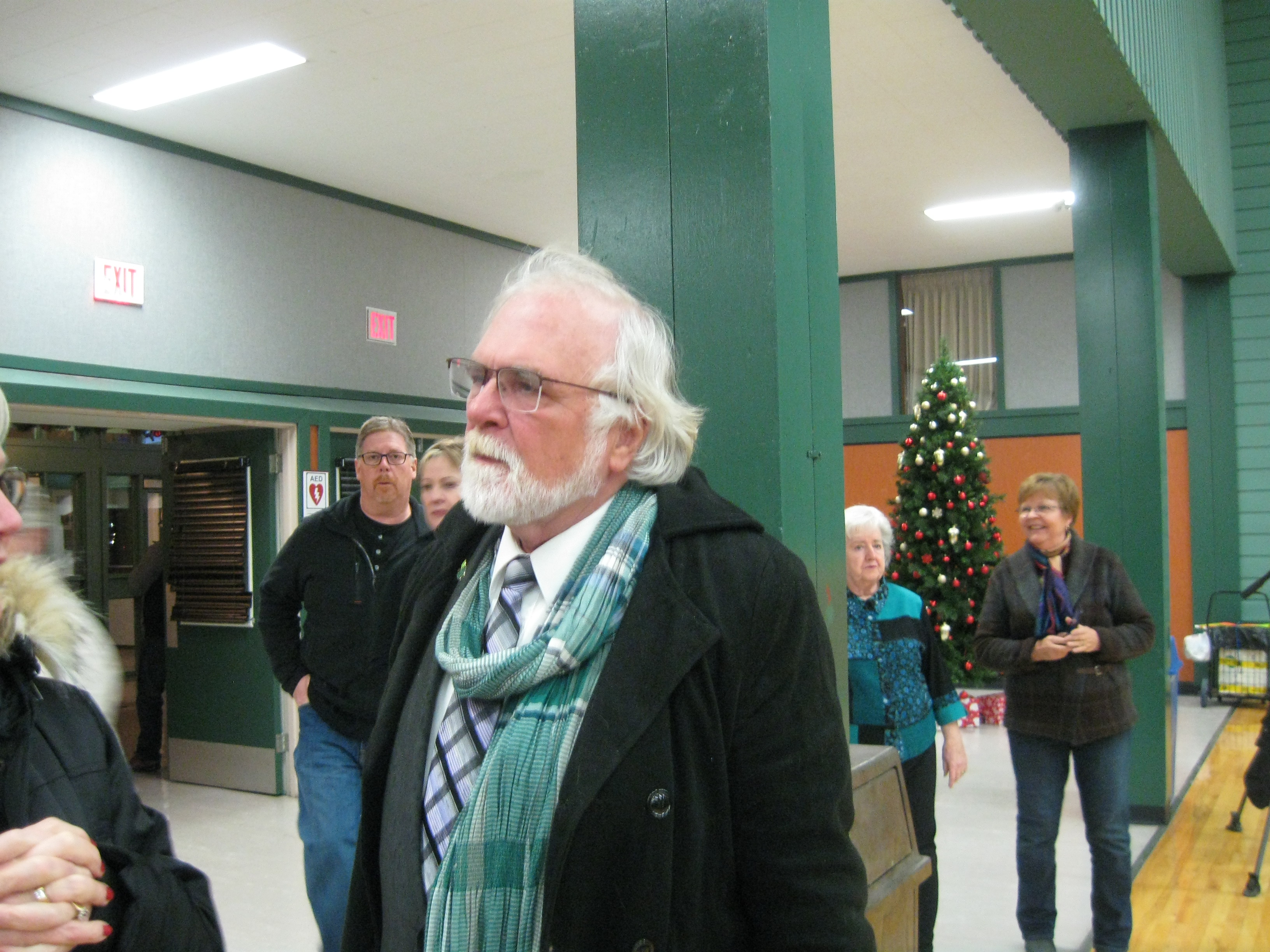 Chilliwack's School Board remains on holiday recess and will surely look at the recent events in their upcoming meetings. The next time they convene is January 16.
A call to action has been put out by Constance Carrière-Prill, who has been a vocal supporter of all LGBTQ students and the community at large, as well as SOGI and is trying to rally the community through Facebook. On Friday she posted a call to action and a plea to try and oust the controversial trustee before the October vote count:
In part, the call to action read:

PARENTS, EVERY PARENT, WE ARE ASKING FOR YOUR HELP AND SUPPORT. We, the original group of rally organizers, have met and come up with a plan to support and counter recent events. Justine Hodge is not aware we are doing this, but she needs our support, and we cannot stand idly by while one of our own parents is being attacked.
Many of you know that Trustee Barry Neufeld recently launched a very personal attack on our DPAC Chair. He sent an email to his religious counterparts and broader community, giving them Justine Hodge's contact information, and asking people to begin contacting her and campaigning against her, denouncing her work as DPAC chair and her representation recently in the DPAC letter which was presented calling for his resignation. Our understanding is his email contained many lies and untruths regarding both Justine, her intentions as DPAC Chair, the fulfillment of her duties, transgender students in SD 33, and his personal opinions on medical decisions of parents of transgender students in SD 33. This has led to an onslaught of hate email to Justine, which has included threats, from countless people, and the emails are not letting up. Neufeld's request has reached multiple religious extremist groups, including an international group, and all have called on an attack against Justine for fulfilling her duties as DPAC Chair.
As you all know, no DPAC Chair acts independently. There is a procedure to be followed on everything, and Justine has always done so. As a member of the DPAC Inclusion Committee, we were briefed at every step on the votes of DPAC (near unanimous) prior to the preparation of the memorandum and at it's submission.
The DPAC Chair is a volunteer position.
– that we demand the resignation of Trustee Neufeld immediately as he poses a danger to the LGBT students and families of SD 33 as well as parents involved in representing parents and those standing up for student rights.
Another SOGI Supporter Willow Reichelt followed that Facebook post with a direct email to the School District (which in part read on Facebook):
Dear SD33 School Trustees:
I have recently learned some very disturbing information about recent actions undertaken by trustee Barry Neufeld. As you already know, Mr. Neufeld has posted transphobic, homophobic rants on Facebook and attended an anti-LGBTQ+ rally hosted by Culture Guard at which anti-gay propaganda by a known hate group was distributed. This is already enough to disqualify him from having any role in the public education system. However, in addition, he has now organized a harassment campaign against our DPAC president, Justine Hodge. He sent out a letter to his supporters, including religious extremist groups, in which he told lies about Ms. Hodge, relayed confidential information about transgender children in SD33, and encouraged people to send messages directly to Ms. Hodge. This seems to have been prompted by his anger that the DPAC wrote a letter in support of SOGI in which they called on Barry Neufeld to resign.
I want to make it clear that although I do not sit on the DPAC, the letter that Justine Hodge wrote on behalf of DPAC accurately reflects my family's opinions on this issue. I also know (from friends who are on DPAC) that the letter was not a rogue action by Ms. Hodge but a collaborative effort by DPAC as a whole and that the decision to craft it was passed by the DPAC executive overwhelmingly. When Mr. Neufeld attacks Ms. Hodge, he is attacking the parents of SD33 as a whole.
I am calling on all Chilliwack school trustees to demand that Barry Neufeld resign. If he refuses, then please contact the Education Minister and ask for him to be removed.