Surrey/Delta/Richmond – Construction on the Alex Fraser Bridge started in 1983 and was completed in 1986. At the time, we all marveled at how big the six lane structure was and how it would be able to handle traffic flow.
Fast forward to now, and the six lanes have to be re-jigged with a counterflow lane….to handle that same traffic flow.
The new moveable barrier system that will be installed on the Alex Fraser Bridge in fall 2018 is on schedule, and cant come soon enough.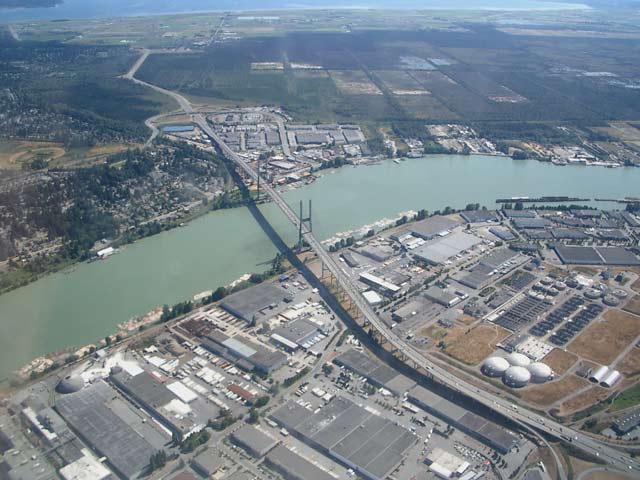 Moveable barrier technology is an innovative way to improve the efficiency and functionality of the existing highway system. The ministry will be replacing the existing concrete barrier on the bridge with a moveable barrier, which can then be moved to accommodate peak traffic periods with the help of a machine known as a "road zipper".
Crews will be working to modify the existing six lanes on the Alex Fraser Bridge to bring the total number of travel lanes to seven. This barrier system will be installed once the additional lane is added.
As part of this Phase 1 capacity-improvement work, the ministry will also be installing a traffic signal and lighting at the existing northbound Nordel on-ramp intersection, and will rebuild a portion of Highway 91 southbound to the Nordel westbound off-ramp.
The Government of Canada is contributing up to $33,965,000, through the Provincial-Territorial Infrastructure Component of the New Building Canada Fund, toward the $70-million capacity-improvement project. The B.C. government is funding $36,125,000 toward the project.
Lindsay Transportation Solutions, a U.S.-based subsidiary of Lindsay Corporation, is the successful bidder on the contract, and will manufacture components in California and Nebraska. The contract is valued at approximately $20 million.