Women's Volleyball: Cascades sign blue-chip high schoolers McBride, Cooper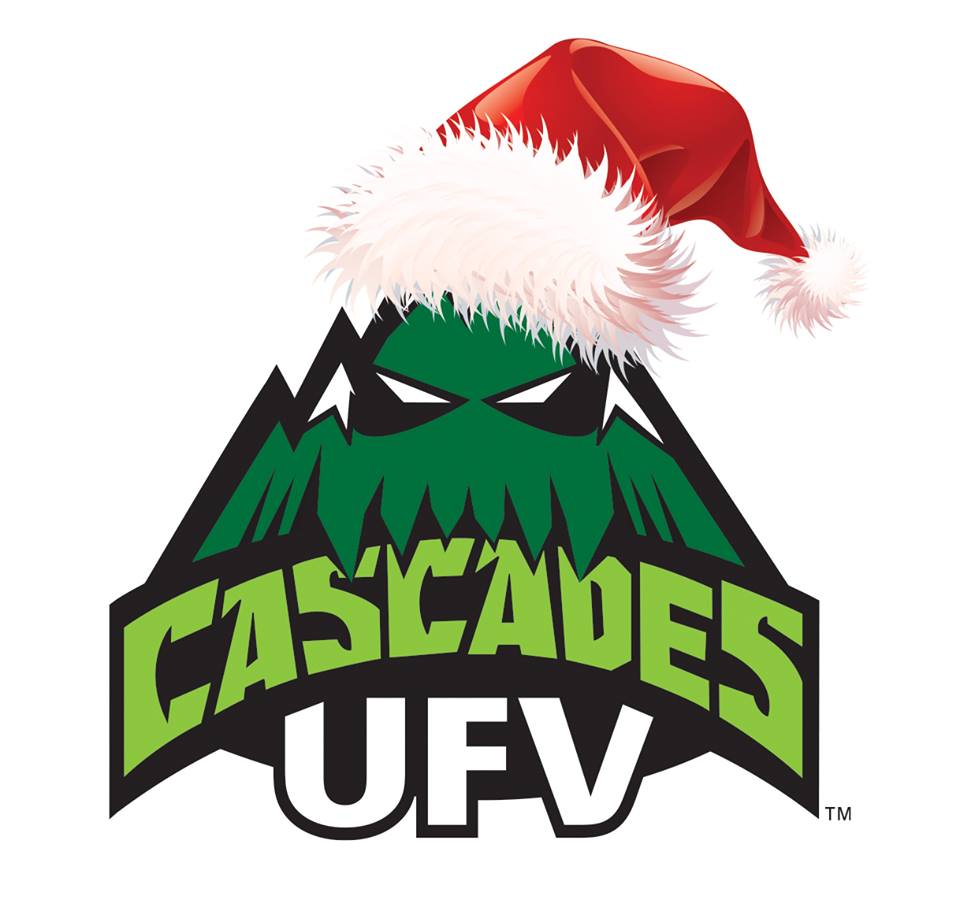 The University of the Fraser Valley women's volleyball program is pleased to introduce its first two Class of 2018 recruits: Kristen McBride and Alysha Cooper.
Both players are local B.C. products – McBride, a 5'11" left side, hails from Mission, while Cooper, a 6'0" middle, is from Burnaby. They're set to join the Cascades in the fall of 2018.
Cascades head coach Mike Gilray was elated to secure commitments from the blue-chip duo well in advance of their high school graduations.
"For recruits to commit that early, it shows we have everything from the academic side to the athletic side in place," said Gilray, whose squad is currently No. 7 in the CCAA national rankings. "It's a compliment to what our university brings to the table.
"These were both athletes who were looking at U SPORTS programs, possibly going away, and they chose to stay and be a part of our league and our school because of the athletes we have here. Our recruiting class last year was very strong, and they see those girls around them and the direction our program is going in."
Kristen McBride
5'11" left side
Mission, B.C.
Mission Secondary
McBride is coming off a standout campaign with her Mission Secondary squad, earning a second team all-star nod at the recent B.C. AAAA high school championships after helping the Roadrunners to a seventh-place finish.
She's also had tremendous success on the summer club scene – she won a national U16 title with Team B.C. Blue, and was a provincial club all-star the past two seasons with the Fraser Valley Volleyball Club.
Gilray loves the size and versatile skillset that McBride brings to the table.
"We're really excited to bring Kristen in – it's something we've been working on for over a year," he said. "She knew (current Cascade and fellow Mission product) Kara Williams, and there's been constant contact.
"It's funny – people ask me what I'm looking for in recruiting, and I constantly joke about wanting a 6'1" outside hitter who passes dimes. She's not quite 6'1", but she's got great size for an outside hitter and she has great ball control."
Beyond her future exploits on the volleyball court, McBride plans to pursue an arts degree at UFV.
"It just felt like a really good fit," she said. "Talking with Mike, it felt like I was supposed to be on the team. It's really nice to stay close to home."
Alysha Cooper
6'0" middle
Burnaby, B.C.
Burnaby Central Secondary
Analyzing the potential that Cooper brings to the Cascades, Gilray makes a highly flattering comparison, invoking the name of the most decorated player in team history.
"We had an elite middle back in the day at UFV, before I got here, in Kayla Bruce," said Gilray, alluding to the Cascades great who led the program to a national championship and earned CCAA female athlete of the year honours in 2012-13. "She was an undersized middle, but very fast laterally with a dynamic arm. I think that's the type of middle that does the best in our league. And that's what we're getting in Alysha . . . she's all fast-twitch. She's so dynamic."
Cooper, like McBride, was part of the Team B.C. provincial program at the U16 level, suiting up for B.C. Red. She won a bronze medal at U18 club provincials this past summer with BCO Volleyball Club, and she's earned team MVP honours at Burnaby Central every year since Grade 9. She'll also pursue an arts degree at UFV.
"The bond with the coaches and the team was really strong," Cooper said, explaining her decision to sign with the Cascades. "Coming for the campus tour, I just felt at home – not only in the gym, but on campus."