Vancouver/Fraser Valley – BC Hockey announced that full face protection will be mandatory for all BC Hockey Junior B players starting for the 2018 – 2019 season.  This includes the Kootenay International Junior Hockey League (KIJHL), Pacific Junior Hockey League (PJHL) and the Vancouver Island Junior Hockey League (VIJHL) and the two (2) BC teams participating in the North West Junior Hockey League (Fort St. John Huskies and Dawson Creek Junior Canucks).
PCJHL includes Fraser Valley teams: Mission City Outlaws, Aldergrove Kodiaks, Langley Knights, Abbotsford Pilots and the Ridge Meadows Flames.
"BC Hockey is proud to be recognized as a leader in risk management initiatives, and player safety is at the forefront of our program planning," commented BC Hockey Chief Executive Officer, Barry Petrachenko.  "Our game is faster than it has ever been, and as a result we face increased challenges and responsibilities relative to safety. We are confident that through this initiative facial and dental injuries will be greatly reduced."
"This decision is part of BC Hockey's mandate to provide a safe environment for our players to develop," added BC Hockey Junior Coordinator, Phil Iddon.  "Players can play more confidently without fear of facial or dental injury as a result of a play.  This is a big and positive step for BC Hockey, the game and player safety."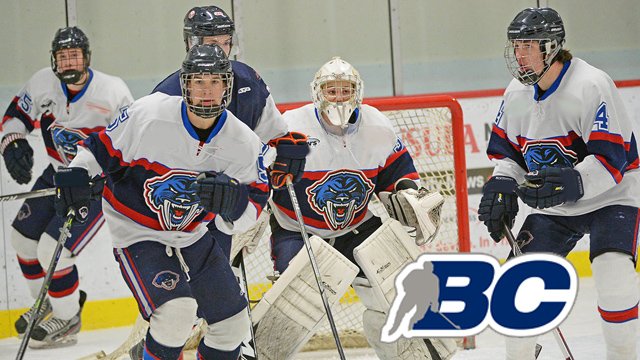 At the 2017 Hockey Canada Winter Congress, Hockey Canada Director, Insurance and Risk Management, Todd Jackson, reported on dental injuries.  The data with respect to facial and dental injuries while wearing half visors compared to full face is staggering.
From 2010 – 2015, over 370 dental injuries with players wearing half visors were reported to Hockey Canada as compared to eight (8) for those who wore full face protection.  During the same time period, the overall cost of dental claims were significantly lower in the full face category; $287,775 versus $7,548.
Junior B teams will see a 71 per cent reduction in major medical and dental premiums under the Hockey Canada Insurance Program (down 35 dollars to 10 dollars per player) with the move to full face protection.
Currently, approximately five (5) per cent of Junior A players playing in the BC Hockey League (BCHL) wear full face protection.
BC Hockey will continue to work with the BCHL and the Canadian Junior Hockey League (CJHL) to ensure the safety of our players is a priority,
This season, the VIJHL Peninsula Panthers have successfully implemented full face protection, the first Junior team in BC to make the change voluntarily.  The Ontario Hockey Association (OHA) also applied full face protection for Junior A and Junior B teams  and it is also required through all minor hockey in Canada and NCAA university hockey.  Members of Team Canada at the under 18 level and below are required to wear full face protection.  BC Hockey Junior B players who affiliate with Junior A teams will be required to wear full face protection during their play at that level.
For more information about BC Hockey, please visit the BC Hockey website at www.bchockey.net or email info@bchockey.net or follow along through social media at www.facebook.com/BCHockeySource, www.twitter.com/BCHockey_Source, www.youtube.com/BCHockeySource or www.instagram.com/BCHockeySource.