Langley – NOVEMBER 23 UPDATE – Langley RCMP released this statement :
Police arrested a youth believed to be the 'suspicious male' in the east field of Brookswood Secondary School.  The 17 year old Langley teen was released from custody bound by a number of conditions.
The events leading up to yesterday's lockdown still require some clarification.  It would appear there had been a confrontation involving pepper spray in the morning between a Brookswood student and our suspect.  Police believe he returned to the school grounds later in the day and may have been in possession of a firearm.
The firearm has not been recovered at this time and there are multiple witnesses and involved parties still to be interviewed.  The possibility the firearm was a replica is being investigated.
Rumours and conjecture on social media both during and after the events of yesterday did little to assist police in their efforts.  Rather, the rumours served to hinder the investigation and escalated the anxiety suffered by the parents waiting for their children.
Police will continue with their investigation and if warranted, documentation will be forwarded to Crown Counsel for their consideration.
5PM UPDATE – RCMP said their investigation turned up nothing and students have been allowed to go home.
ORIGINAL STORY – 3:35 PM – Langley RCMP responded to Brookswood Secondary School this afternoon shortly after 2:00 p.m. for a report of a male in the east field possibly in possession of a firearm.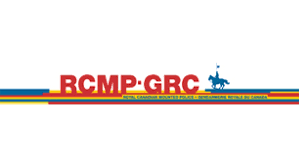 Initial reports were not firsthand so the school was immediately locked down out of an abundance of caution.  Many Langley officers attended the school, established a perimeter and began searching the area.
Police are now entering the school to complete a fulsome search.  This is expected to take some time and students will be released from the school intermittently during the search.
Superintendent Murray Powre, Officer in Charge Langley Detachment, "At this point in time, there is no evidence to indicate an armed individual entered the school and there have been no reports of injuries or violent acts."