Mission – 6PM UPDATE – IHIT has been deployed to Mission for the Wednesday morning shooting involving CP Police Service officer. A 33 year old male suspect was injured and is in hospital. No others were injured.
There are reports that the suspect was armed with a knife. IHIT and RCMP are not commenting at this time.
More to come.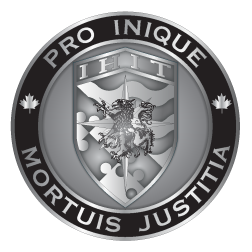 11 AM ORIGINAL STORY – Mission RCMP responded to the shooting of a suspect after an early morning call about shots fired.
This happened around 8 AM behind the Safeway at Mission Hills Mall on Lougheed Highway.
The injured suspect was airlifted to hospital.
Mission RCMP will not comment on the case as the investigation continues although they have stated that there is no risk to the public and no further update on the injured man's status has been released.
There are reports that a CP Rail officer shot the suspect. B.C.'s civilian police watchdog, the Independent Investigations Office (IIO), will not be probing the shooting.