Chilliwack – The Langley group Culture Guard has organized a Tuesday rally at Evergreen Hall, to support controversial Chilliwack School trustee Barry Neufeld.
Neufeld was recently criticized for his Facebook postings on SOGI (Sexual Orientation and Gender Identity). Neufeld does not agree with SOGI being part of any school curriculum let alone in Chilliwack.
That is seen as being anti LGBTQ.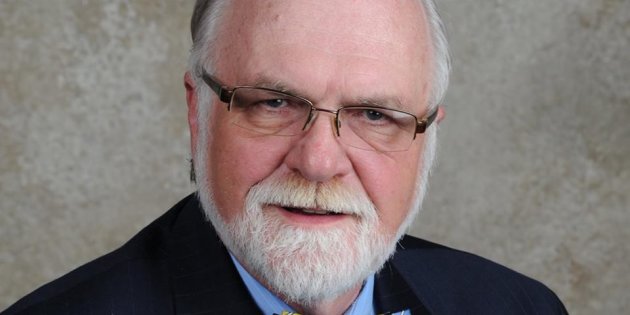 Culture Guard bills themselves as a fierce protector of children and parental rights, with a religious slant.
Neufeld is expected to speak at the rally at Evergreen Hall, Tuesday November 21 at 7PM.
Joining Neufeld will be Kari Simpson, Founder and President of Culture Guard, and fierce protector of children and parental rights and Laura Lynn Tyler-Thompson, 700 Club TV host and free speech advocate.
The 700 Club and Tyler-Thompson can be seen locally on Joy TV Cable 10.
Simpson and Tyler-Thompson spoke about the controversy on the Culture Guard website.
Patti MacAhonic told FVN that they received a media release on this and do not support their views.
The Culture Guard media release:
As a Trustee of School District 33—which, thanks to Trustee Neufeld, is becoming one of the leading School Districts in campaigning for a return to sanity in BC education—you're specially invited to come and participate in this rally… and to gain further information about the destructive SOGI 123 agenda.
Join together with supporters of Trustee Barry Neufeld to say "Thank You" to the man who courageously took the lead on your behalf in making a public stand against SOGI 123.
Trustee Neufeld has been attacked, threatened and defamed; but he has endured these verbal assaults, and remains steadfast because his concern for all children, for parental rights and for the truth.
As a result of Trustee Neufeld's, and others, willingness to speak out, opposition to SOGI 123 is growing rapidly, as educational stakeholders are increasingly becoming aware of how this abusive political agenda is gripping BC schools. The horror stories are mounting as parents realize what their children are being subjected to, and as confused and traumatized children report on appalling classroom experiences.
Courageous teachers are refusing to participate, and are exercising their professional autonomy to say "NO" to SOGI 123. Conscientious librarians are hiding books ordered by radical sex activist teachers; school district superintendents are being outed for deliberately misinforming parents and trustees.
Good parents, informed citizens, community leaders are uniting across BC and Canada to STOP SOGI123!
Please attend to say thank you to Trustee Neufeld, and to become more informed about the SOGI 123 agenda and how to protect your children, your community and the nation. This lunacy has gone too far!