Victoria – Métis and provincial government representatives gathered in front of the British Columbia Parliament Buildings today to mark Louis Riel Day and celebrate the contribution of Métis people to British Columbia.
Deputy Premier and Minister of Finance Carole James joined president of Métis Nation BC (MNBC) Clara Morin Dal Col, members of MNBC executive and representatives from Métis communities across British Columbia to witness the Métis flag being raised at the Parliament Buildings in a sunrise ceremony. Today was also proclaimed as Louis Riel Day in British Columbia.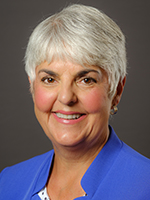 "I am proud of my Métis heritage and I was moved to watch the flag rise in front of the people's house," James said. "The flag-raising is a symbol of the importance of the Métis people and culture and our commitment to work together to make life better for Métis people across British Columbia."
"This is a great day for all Métis people in British Columbia," Morin Dal Col said. "Our history makes us who we are and by marking Louis Riel Day here in front of the Legislature and in our Métis communities throughout the province, we bring together Métis people from all walks of life and reaffirm our aspirations, our culture and our identity."
Louis David Riel (1844-85) was a political leader and a champion of Métis rights and culture. He was a leader of justice for Métis people and is recognized as a pioneer in the campaign for Métis rights in Canada. Métis people across B.C. and Canada continue Riel's fight as a nation – to gain recognition for Métis people in B.C., to establish rights and create healthier and more sustainable Métis communities, and build stronger relations with other Indigenous peoples and government.
Métis Nation BC: www.mnbc.ca/