Women's Basketball: Top-ranked Cougars defeat Cascades in Regina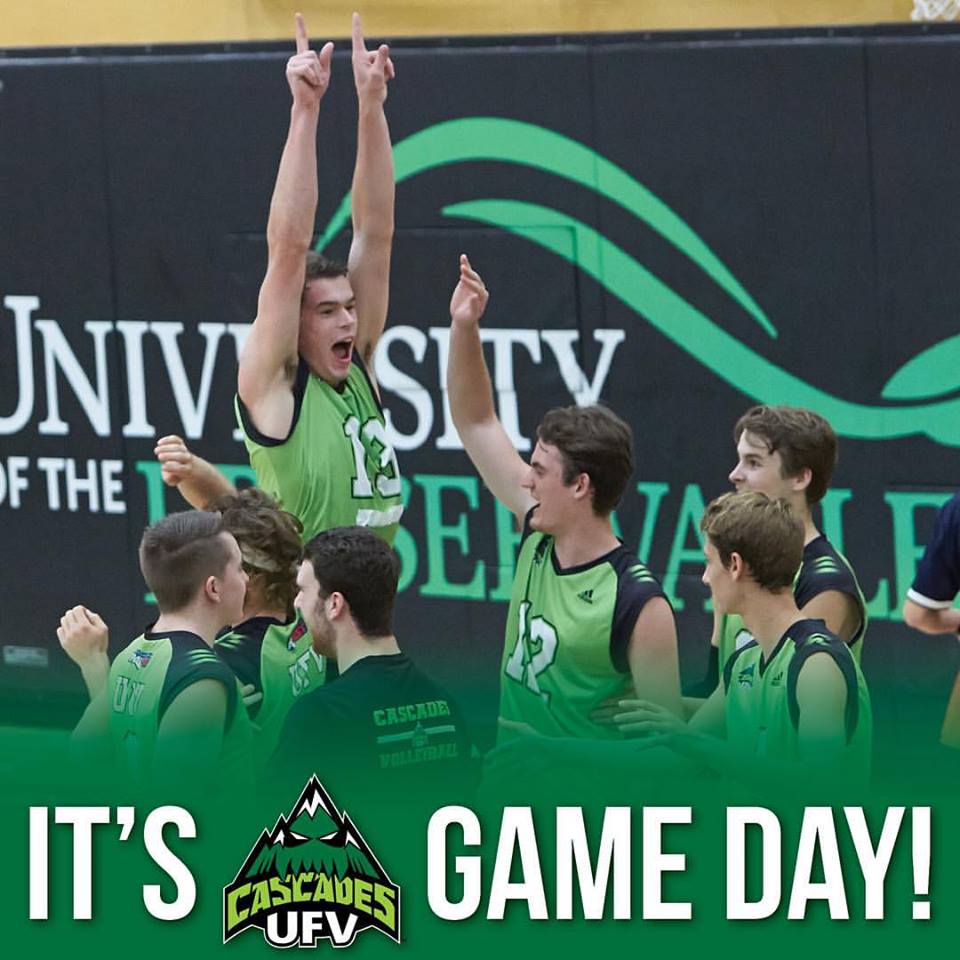 (with files from Regina Cougars sports information)
The Regina Cougars lived up to their advance billing, posting a 100-61 victory over the University of the Fraser Valley women's basketball team on Friday.
The host Cougars, ranked No. 1 in the nation, got an outstanding performance from Kyanna Giles – the reigning U SPORTS rookie of the year racked up a game-high 27 points and added five rebounds as Regina improved to 3-0 in Canada West conference play.
The Cascades (2-3) dealt with some significant adversity, as leading scorer Shayna Litman was a late scratch due to injury. In her absence, rookie forward Katelyn Mallette stepped into the starting lineup and excelled, establishing new career highs for minutes (36), points (12), rebounds (eight) and blocks (two).
UFV, though, fell behind 54-26 at the half, before regrouping to outscore the Cougars 21-19 in the third quarter.
"We're clearly playing one of the elite teams in the country tonight, and we're quite a ways away from that at this point," Cascades head coach Al Tuchscherer said. "You use these games as learning experiences, and your young kids can hopefully learn what it takes to play at that level. It's not always fun, but they're necessary steps."
The Cougars set the tone in the first half with two big runs that gave them a stranglehold on the game. They went on a 20-2 run in the first quarter, then reeled off 13 consecutive points in the second to help them build a 28-point lead at halftime. The Cascades opened the second half on a 16-6 run to cut the Regina lead to 18, but that was as close as the visitors would come as the Cougars poured in another 13 straight points to put the game away.
The Cascades had four players score in double figures, with Sara Simovic (16 points), Taylor Claggett (14 points, eight boards) and Jessica Zawada (11 points, 3-for-5 from three-point range) joining Mallette.
The Cougars shot 50.7 per cent in the win, in large part to Giles going 10-for-15 from the field. Charlotte Kot chipped in with 14 points, rookie Faith Reid had 12, and Sara Hubenig scored 10.
Tuchscherer noted that Litman's injury "obviously hurt us," but noted that it created a growth experience for Mallette.
"I thought she jumped in with both feet, and all things considered, she had an impact on the game," he said.
"At halftime, we talked about what we were trying to get out of this game. We knew it was going to be a challenge to play against this team, and then you face a little bit of adversity. We talked about it as an opportunity to rise to that challenge. I thought the girls came out with a purpose in the third quarter, and they closed the gap a bit."
The Cascades and Cougars close out the weekend series Saturday night (6 p.m. Central / 4 p.m. Pacific, CanadaWest.tv).
Men's Basketball: Cougars pull away late, top Cascades 74-64
(with files from Regina Cougars sports information)
The University of the Fraser Valley men's hoopsters put themselves in position to earn a tough road win on Friday, but the Regina Cougars found some defensive traction and clutch shot-making in the late going to pull out a 74-64 win on Friday.
The Cascades battled back from a double-digit deficit to draw even with the Cougars at the end of the third quarter, 51-51. But the hosts didn't allow the UFV squad a single field goal over the final five minutes of regulation, and Benjamin Hillis drilled back-to-back three-point daggers with under two minutes to go to seal the win for Regina.
The Cougars (2-1) will host the Cascades (1-4) again on Saturday (tip-off at 8 p.m. Central / 6 p.m. Pacific, webcast at CanadaWest.tv).
"Really happy with our compete level tonight," UFV head coach Adam Friesen said. "We will have to learn how to finish games better, but to have this experience will make us better."
The Cascades trailed 36-26 at halftime, but used a 12-0 run in the third quarter to erase the Regina lead and draw level at 47-47 late in the period. Highlighting that scoring spurt were eight straight points in under a minute by rookie point guard Vick Toor, including a pair of three-pointers. In the dying seconds of the third, Toor found fellow freshman Sagar Dulay open in the corner, and his triple beat the buzzer to square things up 51-51 heading to the final frame.
The Cascades were within two (63-61) after a four-point play by UFV's Sukhman Sandhu at the midway point of the fourth, but that was the last shot they made from the field – the rest of their points came courtesy of Toor from the free throw line. The Cougars had only two field goals themselves in the last half of the fourth quarter, but both were triples from Hillis. The Cougars also got to the line four times in that span, and Samuel Hillis and Alex Igual both hit a pair of clutch free throws to build up the lead.
"I thought it was a strange game tonight with neither team really establishing any flow whatsoever," Cougars head coach Steve Burrows said. "These are difficult games to play in and you have to give them credit for sure – they were game and made plays when it mattered, especially in the third. We were fortunate to have Ben (Hillis) hit a couple big shots for us late or else this one could very well have gone the other way."
Toor had an outstanding outing for the Cascades, racking up a team-high 16 points to go with seven assists, six rebounds, five steals and a block. He was the lone UFV player in double figures – Sandhu and Matt Cooley chipped in with nine points apiece, and Daniel Adediran and Riley Braich each notched eight points.
Shawn Lathan had his second double-double in as many games for the Cougars, leading Regina in both points (19) and rebounds (11). Hillis finished with 15 points, while Shaquille Harris had 13 points and eight rebounds off the bench.
Women's Volleyball: Royals rally past Cascades in clash of top-10 ranked teams
An untimely injury stalled some early momentum for the University of the Fraser Valley women's volleyball team on Friday evening, as they dropped a four-set decision to the Douglas Royals at the Envision Financial Athletic Centre.
In a highly anticipated match-up featuring a pair of top-10 nationally ranked teams, the No. 7 Cascades were putting the finishing touches on an outstanding first set when outside hitter Amanda Matsui was helped off the court. She did not return, and her absence was no small matter – the 6'1" redshirt freshman came into the game ranked third in the PACWEST conference in total offence.
UFV wrapped up a 25-18 win in the first, but the No. 3 Royals came roaring back to win the next three sets by scores of 25-21, 25-17 and 25-20.
The Cascades (5-2, third in PACWEST) and Royals (8-1, second) renew hostilities on Saturday at the EFAC (5 p.m. start).
"I think everyone in the league knows Amanda is one of our top guns and she's going to get a lot of volume," said UFV assistant coach David Dooley, who ran the Cascades bench of Friday with head coach Mike Gilray away in China coaching at an international beach volleyball tournament. "But injury is an unfortunate part of the game, and with that comes opportunity for other players. I thought some of our players really stepped up, and others kind of struggled with a little bit of pressure and should be hungry to step up tomorrow."
Kim Bauder's eight kills paced the Cascades' offence, and she tied for team-high honours with setter Kara Williams with two blocks. Libero Cassidy King led the defensive effort with 21 digs.
The UFV squad also got a nice boost off the bench from rookie Lexi Edwards in the fourth set, which saw the Cascades trail by 8-1 and 13-3 margins. Edwards came in at left side and helped ignite a comeback that saw the hosts cut the deficit to 20-19 before Douglas pulled away. She finished with two key kills and a pair of digs.
"She was a middle all through high school, she's been training at right side for us all year, and she's played one night of left side (in practice) – last night," Dooley said with a chuckle. "She was great in practice, and I thought hey, here's her chance. She went out there, passed some great balls, and brought that reckless abandon that she said she was going to bring from the sidelines. You could see the energy totally start to shift. Unfortunately we couldn't complete the comeback, but it helps us with momentum going into tomorrow, for sure."
Men's Volleyball: Royal come roaring back for four-set win over Cascades
A second-set stumble proved costly for the University of the Fraser Valley men's volleyball team on Friday evening, as they fell in four sets to the Douglas Royals.
The host Cascades had fashioned a gritty comeback in the first set, erasing an early Douglas lead to take it 25-22. And they appeared poised to go up two sets to none, leading 23-20 in the second. But the Royals had other ideas, scoring six of the next seven points to win it 26-24. They cruised from there, claiming the next two sets 25-20 and 25-18.
UFV (2-5) and Douglas (5-4) clash again on Saturday (7 p.m., Envision Financial Athletic Centre).
"We let it slip in that second set when we had a chance to take control," Cascades head coach Kyle Donen said afterward, identifying the match's turning point. "I didn't think we came out particularly well in the first set, but we climbed back into it and worked hard to earn it.
"And then we kind of gave one to them in the second, and by doing that, we gave back all our momentum and they pretty much took control from there. We didn't really have an answer."
Nick Bruce spearheaded the Cascades' offence with 18 kills, and fellow left side Ben Friesen (10 kills) and middle Dayton Pagliericci (12 kills) also had productive evenings. Adam Frederickson had 39 set assists, Josh Fefchak notched a team-high five blocks, and Friesen paced the defence with 12 digs.
Donen is seeking more consistency from his squad as they aim for a weekend split on Saturday.
"We need to recognize we did some things that were good today, I just didn't think we did them on a consistent basis," he said. "If we can sustain the pressure we're capable of for an entire set, that's going to translate to a much better result for us. We had moments of sets that were good, and we had moments where we just giving up points left, right and centre. I think if we're more consistent tomorrow, we'll be in a much better spot."