Women's Soccer: Cascades' Dadrao named to U SPORTS all-rookie team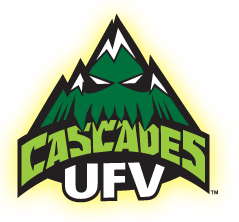 Harneet Dadrao of the University of the Fraser Valley women's soccer program has been named to the U SPORTS all-rookie team.
This is the first year that soccer all-rookie teams have been selected at the Canada West conference or U SPORTS national levels. Dadrao, a midfielder from Surrey B.C., was voted to the Canada West all-rookie squad last week and now adds the national honour to her list of accolades.
"We're so proud of her," Cascades head coach Rob Giesbrecht. "She's such a talented young player with a bright future. It's special that Harneet is being honoured as one of the top rookies in U SPORTS, and we believe she has the potential to develop into an elite player.
"She's so technically gifted, and she's also very smart. What's helped her grow into a successful player is how hard she competed and her toughness. That gives me a lot of excitement for her future."
Dadrao, who played her youth soccer for Coastal FC and completed high school at Surrey's Panorama Ridge Secondary, registered two assists and finished second on the Cascades with 17 shots during her rookie campaign. She was one of just three UFV players, along with defenders Kelsey Mitchell and Simi Lehal, to start all 16 regular-season and playoff games, and she was instrumental in helping the Cascades qualify for the playoffs for the sixth straight season.