Mission – The Sumas Regional Consortium for High Tech , in partnership with regional stakeholders, hosted the Inaugural Fraser Valley Regional Tech Forum on October 10th at the Best Western Plus Mission City Lodge. This event included panel discussions and speakers touching on "Local Tech Startup War Stories", "Fundraising from Angel to Series A", "Developing and Retaining the Best People", Pecha Kucha presentations on Fraser Valley initiatives and Denise Hannen as keynote speaker.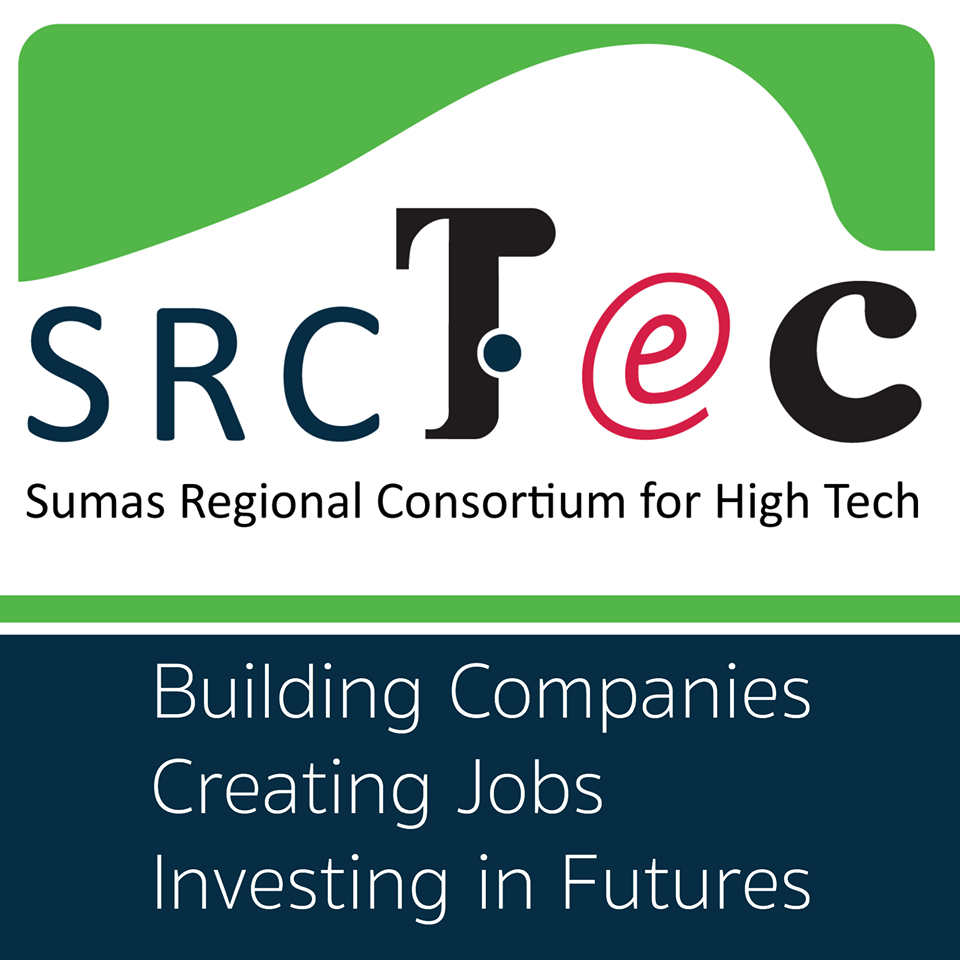 FVN was pleased to be invited to this forum.
The event kicked off with opening remarks from SRCTec's Chairman and CEO Raymond Szabada, local liberal MLA Simon Gibson and Mission Mayor Randy Hawes. Following this, attendees were listened to valuable insights from local Tech CEOs who participated in the Startup War stories panel discussion. This panel was moderated by Mike Shields of PWC and speakers included Mike Battistel of Cascadia Windows, Peter Scales of ACI Foods, Robert Humphreys of Predicted Property, Oliver Perez of MultiTrends, and Kalvin Morrow of Greenhouse Games.
Encompassing the second aspect of the event was the panel discussion covering financing topics: Fundraising from Angel to Series A. This panel was moderated by Ted Olak of BDC and included three venture capitalists: Sarah Applebaum of Pangaea Ventures, Michael McGee of Avrio Capital, and David O'Leary of REDDS Venture Investment Partners. This panel let us dive into the world of venture capitalists touching on investment pitches and tips to find not only an investor but the right investor.
As part of the Workforce Development panel, attendees were treated to four fast-paced Pecha Kucha style presentations. Jacqueline Hall, VP of Rick Hansen Secondary, started us off with an inspiring presentation: "Building a culture of inquiry at Rick Hansen Secondary School of Business and Science", next was Wim Kerkhoff, CEO and founder of Kherkoff Technologies, presenting "A local technology CEO's perspective on Talent", followed by Dr. Maureen Wideman, Director of Teaching and Learning at UFV, presenting "21st Century Learning", and finishing off was Colin Schmidt, CEO and founder of Cnawlece, presenting "Building a startup community in the Fraser Valley".
Part of the event included Doug Sage, Director-Marketing Business Solutions & Health at TELUS, showcasing to the audience what TELUS is currently working towards, and providing a look into the future of connectivity and Regional Fiber Initiative.
Raymond Szabada, Chairman of the board & CEO, SRCTec, noted: "The SRCTec team would like to thank our corporate sponsors: TELUS, BDC, PWC, UFV and i-Open Technologies for providing the resources and funding to make this event happen. We were thrilled to see over 200 attendees coming together to provide valuable insights, spark important conversations and leave the Fraser Valley Tech community inspired, informed and exposed to the future of the local technology sector; the forum truly validates the need for a Regional Technology Ecosystem"