News Item: Ontario introducing $50,000 fines for careless drivers causing death (Globe and Mail, September 20, 2017).
*** https://beta.theglobeandmail.com/news/national/ontario-tables-50000-fines-for-careless-drivers-causing-death/article36318565/ ***
Bill 158, Protecting Vulnerable Road Users Act, 2017 *** http://www.ontla.on.ca/web/bills/bills_detail.do?locale=en&Intranet=&BillID=5076 *** will implement significant consequences for drivers who break the listed rules and cause serious injury or death. The penalties include a mandatory probation order that will require the driver to take a driving instruction course and perform community service. The community service must include activity related to improving driving safety and public education on driving safety. Their driver's licence will be suspended during the probation.
The driver must also attend the sentencing hearing where victim impact statements may be presented.
Other provinces often enact similar legislation. Do you think that B.C. will follow suit?
According to one person that I have spoken with recently within the Ministry of Justice, road safety concerns are in the top three issues reported to municipalities each year. It may have been a rhetorical question, but the person wondered why this never seems to change.
I have also been told that you run more risk of death or serious injury through the operation of a motor vehicle than you do from all other criminal acts combined. *** http://www.statcan.gc.ca/pub/82-003-x/2008003/article/10648/5202440-eng.htm *** According to the Coroner's Service, collisions are the leading cause of death for B.C. youth. *** http://www.drivesmartbc.ca/behaviour/young-driver-deaths-bc-coroners-service ***
So, why is it so easy to "safely" ignore the traffic rules *** http://www.drivesmartbc.ca/behaviour/i-break-rules-i-do-it-safely *** and fail to extend common courtesy to other road users when it suits us?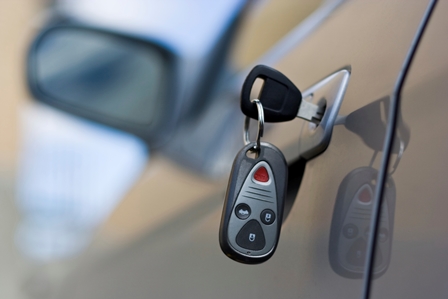 Driving is something that almost all of us do every day and many of us have been doing it for a long time. We're biased to believe that we are experts *** http://www.drivesmartbc.ca/behaviour/better-average-driver *** and collisions are something that happen to someone else.
It's easy to let little liberties with the rules become normal behaviour. *** http://www.drivesmartbc.ca/behaviour/dont-let-become-your-default-setting ***
Just for fun, hands up those of you who have not been directly affected by a collision in the past year. Everyone that raised their hand should now go out to their vehicles, open their glove boxes and get out their insurance documents. How much did you pay ICBC last year? About 80% of what ICBC collects is paid out directly to mitigate damages from collisions.
Now try to tell me that you haven't been affected by a collision lately.
Speaking of ICBC, insurance insulates us from the damage that we cause as a driver. A relatively small sum paid every year protects us from the possibility of having to pay millions of dollars. In fact, if we don't have a collision over a 10 year period, we don't even suffer an increase in premiums if someone makes a damage claim against us.
No one, except possibly the victim, is interested in "minor" collisions anymore. You haven't been required to report a collision to the police since July 1, 2008. *** http://www.drivesmartbc.ca/collisions/i-have-report-collision-dont-i *** Chances are, if you are in a large community the fire department is the agency that will attend to your fender bender. Firefighters neither investigate collisions nor issue tickets for violations. I would contend that the police are responsible for traffic safety *** http://www.drivesmartbc.ca/police/opinion-police-are-responsible-traffic-safety *** and should be there.
If the chance of receiving a traffic ticket for a collision is small, how is RoadSafetyBC to know that remedial action is necessary for an errant driver? The Driver Improvement Program is based on the accumulation of penalty points.
Even an active police presence may not be a deterrent. I used to watch drivers who passed my lit up police vehicle while I was busy writing a ticket. It was not uncommon to see an approaching vehicle slow to the speed limit to pass and be exceeding the limit again before they were out of sight.
While Ontario's new law may make the victims feel as if more attention is being paid to their loss I doubt that it will make a significant change to driving behaviour. We need to want to follow the law, maintain or improve our driving skills and fear the possiblity of an appropriate penalty when we deliberately choose to be disrespectful of fellow road users.
Story URL: http://www.drivesmartbc.ca/government/what-would-it-take-get-you-drive-respectfully
—
Constable Tim Schewe (Retired)
DriveSmartBC: Where better than average drivers satisfy their curiosity.