Chilliwack – The Heritage Chilliwack Society is entering a very busy month and plan to increase their visibility in the community. The volunteer group will continue to pressure Chilliwack City Council to preserve as many historically significant buildings in the city. That includes what building can be salvaged, or at the the building fronts along Yale between Young and Nowell (starting at Five Corners). There have been many an idea thrown around including concepts taken from resurrecting old neighbourhoods that have seen a successful transition.Those include Fort Langley and Nelson in BC as well as Bellingham,Washington.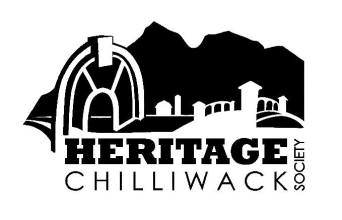 To that end, Heritage Chilliwack will be in attendance for the Tuesday October 17th public hearing (7PM)  on what the City plans to do (or at lease the Christmas wish list) for the embattled downtown block.  The last time this was addressed was with the Dutch consulting firm Walas Concepts. A cooperative working plan with CEPCO, Chilliwack Economic Development Partners, fell apart in 2014.
A recent fundraiser for the Society, held at Duke's Pub raised $500 after expenses, and that is a drop in the bucket for what the group needs to continue their fight to preserve major chunks of Chilliwack's history.
The Society is looking for more volunteers as well as someone to fill a vacancy with their Board of Directors.
The AGM for the group is Thursday November 16, at the Royal Hotel. A wine and cheese social will follow the 7 PM AGM, which is free for everyone to attend.
The Society's mantra from their website is :
MISSION STATEMENT
Heritage Chilliwack Society is a community based initiative established to engage, advocate for and promote Chilliwack's heritage.
VISION STATEMENT
Our vision is of a community that celebrates Chilliwack's rich heritage, shared experiences and values.

We envision the creation of a co-operative environment where heritage and community groups work alongside local governments to engage, enrich, educate and promote Chilliwack's culture and heritage.
MANDATE
Heritage Chilliwack Society will undertake the following to fulfill our mission statement.

Identify, research and record Chilliwack's heritage assets through the process of community collaboration.

Inspire and raise awareness of Chilliwack's rich heritage by undertaking educational and informational activities related to Chilliwack's history.

Support Chilliwack's economic growth and prosperity by promoting Chilliwack's heritage assets.