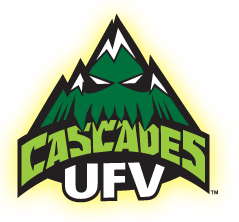 Women's Basketball: Cascades launch preseason with three games in three days
The University of the Fraser Valley women's basketball team begins its preseason in earnest this weekend, as they face a trio of U SPORTS opponents in a three-games-in-three-days gauntlet.
The Cascades' last game action came nearly two months ago, when they hosted the NCAA Div. 1 University of Tennessee-Chattanooga Mocs and dropped a 74-71 decision.
They open their weekend exhibition slate with a Friday night date against a fellow Canada West foe, the Brandon Bobcats, at Terry Fox Secondary in Port Coquitlam. Tip-off is at 6 p.m. The two teams faced off twice during the 2016-17 Canada West campaign, splitting a pair of games, but do not play one another in regular-season action in 2017-18.
The Cascades then head to Kamloops for a preseason tournament hosted by the Thompson Rivers WolfPack. On Saturday, they face the Alberta Pandas (5 p.m. start), another Canada West program which isn't on their 2017-18 regular-season schedule. And on Sunday morning, they take on the Carleton Ravens (9 a.m. start), a strong Ontario University Athletics (OUA) squad which won its conference championship and the U SPORTS bronze medal last season.
The Cascades women's basketball team, with head coach Al Tuchscherer at the helm for the 16th year, opens the Canada West regular season on the road vs. the UBC Thunderbirds, Oct. 27 and 28. Home-opening weekend is Nov. 3-4 vs. the Mount Royal Cougars.
GOLF WEEKEND PREVIEW: Cascades to host PACWEST season finale at Ledgeview
There are storylines aplenty for the University of the Fraser Valley golf teams as they prepare to host the fourth and final tournament of the PACWEST season this weekend at Ledgeview Golf Club.
The event tees off Saturday with a 10 a.m. shotgun start at the storied Abbotsford layout, and wraps up Sunday with tee times beginning at 8:27 a.m. Spectators are welcome.
"It's always fun to be in contention when you come to the conference finals," Cascades head coach Chris Bertram said. "I feel like our team has gotten stronger throughout the season, and I feel like we're ready to peak on our home course. Ledgeview is a great course to make up ground. It's challenging, and players can struggle until they figure out the greens. It truly is a home course advantage for us."
PACWEST individual and team champions are determined based on total strokes accrued over the conference's four 36-hole tournaments, and on the men's side, the Cascades and UBC Okanagan Heat are locked in a dogfight for the team title. Heading into the finale, UBCO holds a slender three-stroke advantage (1,737 to 1,740) over UFV. The Cascades are seeking their first conference crown since 2014.
In the women's team race, there's less suspense – the Cascades (934) own an enormous 90-stroke cushion on second-place UBCO (1,024). The UFV intra-team competition is more interesting, as Emery Bardock (471), Maddie Kapchinsky (478) and Hannah Dirksen (479) sit one-two-three overall individually. At stake this weekend is the PACWEST individual title and the two CCAA All-Canadian awards.