Toronto – The New Democrats have their successor to Tom Mulcair, and it's Ontario politician Jagmeet Sing.
Jagmeet Singh becomes the first visible minority to claim the leadership of a federal party. It appears it's not an issue for the NDP. Time will tell is that is an issue for Canadian voters. So far, social media has been favorable, although in this day and age, it will only be a matter of time for a few trolls to post disparaging remarks.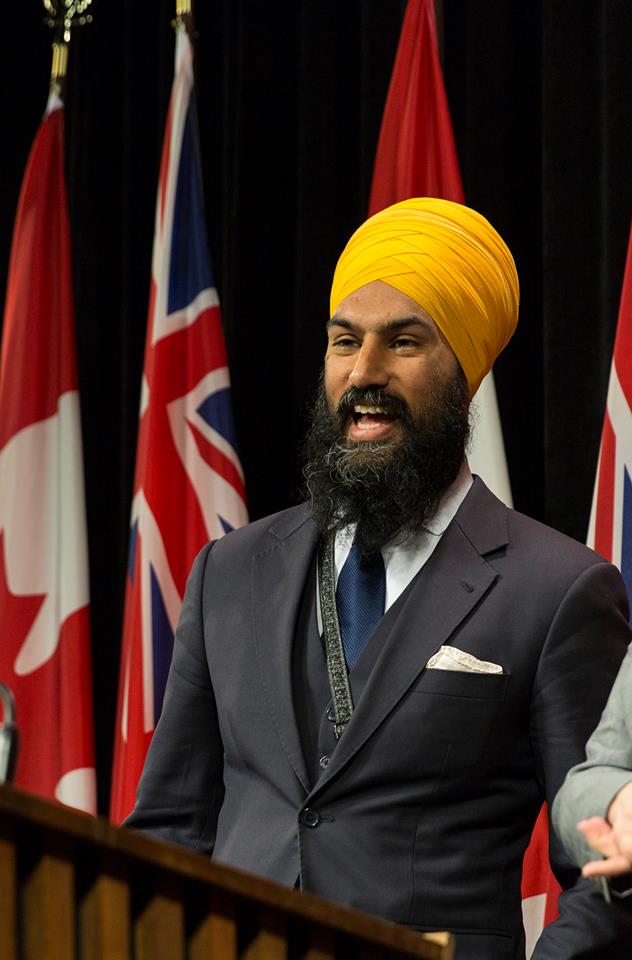 Now that the leadership concerns are over, its time for the embattled party to start preparations for the next federal election.
Singh easily cruised to a first-ballot win with 35,266 votes, comprising a 53.8 per cent share, easily outstripping his three rivals: northern Ontario MP Charlie Angus, Manitoba MP Niki Ashton and Quebec MP Guy Caron.
Angus came in second with 12,705 votes, followed by Ashton with 11,374 and Caron with 6,164.
The Federal NDP has just 44 of the 338 seats in the House of Commons.
Premier John Horgan Tweeted: Congrats @theJagmeetSingh! You will make a great leader. I look forward to working with you to bring people together to build our movement.
Ken Hardie , Liberal MP for Surrey Fleetwood is also a former Broadcaster and told FVN: Mr. Singh will certainly inject a new kind of energy into the New Democratic Party, which I'm sure they hope will pull the party out of the inertia it has had since the last election. His challenge will be to broaden the party's appeal beyond the community he clearly energized during the leadership campaign, and that happens with good policies and a realistic path toward them, both of which have been missing. These will be interesting times!