Coast Salish Territory /Fraser Valley/Vancouver– First Nations in British Columbia will join the province's drug insurance program, PharmaCare, on October 1, 2017. The change will see drug benefits services for First Nations Health Authority (FNHA) clients move from Health Canada's longstanding federal system to a new made-in-BC PharmaCare plan designed specifically for First Nations clients.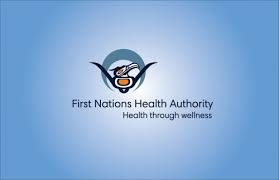 Previously, First Nations in BC received drug benefits from Health Canada's Non-Insured Health Benefits (NIHB) program. In March 2017 the Province of BC enacted a regulation change, removing barriers for First Nations to join PharmaCare. The move to the provincial drug insurance program of PharmaCare brings health care decisions about prescribed medications closer to home, from Ottawa to First Nations in BC.
For the vast majority of FNHA's 143,000 eligible clients, drug coverage will remain the same. As before, presenting a BC Services Card and a Status Card is all that is needed at the pharmacy counter.
In the transition to the PharmaCare drug formulary, a small number of clients will see a change related to specific drugs, however FNHA and the Ministry of Health will ensure all patients continue to receive the medications they need. Clients are advised to speak to their prescriber and pharmacist about any changes.
The move to PharmaCare provides an opportunity for clients to discuss their prescribed drug therapy with their doctor or nurse practitioner, to ensure it continues to best serve their current health and wellness needs. Clients preparing to travel out-of-province should plan ahea d and fill prescriptions in advance here in BC before leaving. Reimbursement will be available for eligible out-of-province purchases.
Any clients with questions about the PharmaCare transition, should call FNHA Health Benefits at 1-855-550-5454 or email at HealthBenefits@fnha.ca.
More information on this transition including frequently ask questions can be found on the FNHA website: www.fnha.ca/pharmacare