Abbotsford – The University of the Fraser Valley golf program tees off its 2017-18 campaign this weekend, and head coach Chris Bertram is bullish on the Cascades' prospects.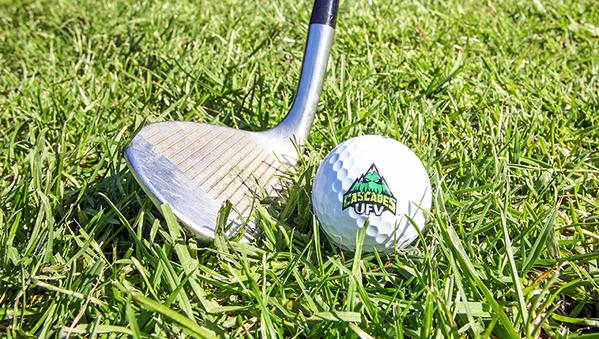 Both the men's and women's squads, according to Bertram, are among the most talented he's ever had. And that's saying something – this is a program that's won nine CCAA national men's and women's team medals over the past decade, highlighted by a championship sweep in 2013.
It's no modest collection of high-end talent that Bertram's excited about – it's depth, too. Simply making the Cascades' playing roster (consisting of five players on the men's side and three on the women's) for a given tournament will be a monumental task.
That's great news for a program which is hosting some high-profile events this season. Up first is the PACWEST season finale, to be held Oct. 7-8 at Ledgeview Golf Club in Abbotsford. The conference season is a four-tourney cumulative-stroke marathon, and hosting the final event is beneficial for the Cascades.
Then, in the spring, UFV will host the Canadian University/College Championship for the first time, May 29-June 1 at Chilliwack Golf Club. This Golf Canada-sanctioned event is arguably the most prestigious post-secondary tournament north of the border, as it brings together teams from coast to coast who play in a variety of leagues including the CCAA, NAIA and OUA.
CASCADES 2017-18 MEN'S GOLF ROSTER
CASCADES 2017-18 WOMEN'S GOLF ROSTER
"In terms of the PACWEST conference final, it's always an advantage coming in with some familiarity with the golf course, particularly at Ledgeview which can give golfers fits at times," Bertram noted. "And we're really excited to be hosting the Golf Canada championship. It's arguably the biggest tournament we play every year, and it's a tournament we haven't had as much success at in the past. With getting to host it at Chilliwack Golf Club, at the place we call our home course and we're so familiar with, should set us up well."
The PACWEST season tees off this weekend with the UBC Okanagan Invitational, Saturday and Sunday at Okanagan Golf Club.
The Cascades men's team will be led by veteran standouts Zach Olson and Halen Davis. Olson, a fourth-year player from Strathmore, Alta., has a PACWEST individual tournament win under his belt from the 2015 season. Davis, also heading into his fourth year of eligibility out of Stanwood, Wash., was a 2016 PACWEST all-star, finishing fifth overall and winning the VIU Invitational along with a pair of spring tourneys.
"We'll look to Zach to step into a leadership role with the departure of (two-time CCAA All-Canadian) Connor O'Dell," Bertram said. "He's been playing really well over the summer, and we're looking for him to have a big season for us. Halen will also take on leadership responsibilities for us, and having won three times last year, he's an obvious choice.
"I think this is probably the best roster we've had since our national championships in 2013-14. I'm really excited looking ahead to this season with the calibre of players we have on our roster."
Among the new faces, Daniel Campbell, a former teammate of Davis's at Skagit Valley College, is a potential impact player. The stateside transfer is coming off a solid ninth-place finish at the highly competitive Washington State Men's Amateur.
Sophomore Cole Briggs had an outstanding spring and will look to keep developing, and Bertram is excited about the potential of his first-year players. Local high school standouts Ben Whiton and Kyle Claggett are true blue-chippers. Kai Ji, who hails from Seoul, South Korea, was a recent addition to the squad, and redshirt freshman Jacob Lucki is fast-improving.
On the women's side, the depth of talent is equally impressive. Hannah Dirksen, a two-time CCAA All-Canadian and fourth-year Cascade from Mission, B.C., leads the squad. She won the 2015 PACWEST individual title and will be looking to make a return trip to the top step of the podium.
New to the team this year are former SFU golfers Maddie Kapchinsky and Emery Bardock. Both have been away from the university golf scene for a couple years, but both are highly accomplished in the sport and have the skillset to win tournaments.
"This is the strongest roster we've ever had, and I would include our 2013 roster in that," Bertram enthused. "I think we've got three players who are capable of winning any given tournament, and I think it's going to be really fun to watch how it all plays out this fall. I'm really excited looking ahead to this season with the calibre of players we have on our roster."