Men's Soccer: SEASON PREVIEW: Cascades open Canada West campaign on road vs. UBC, UVic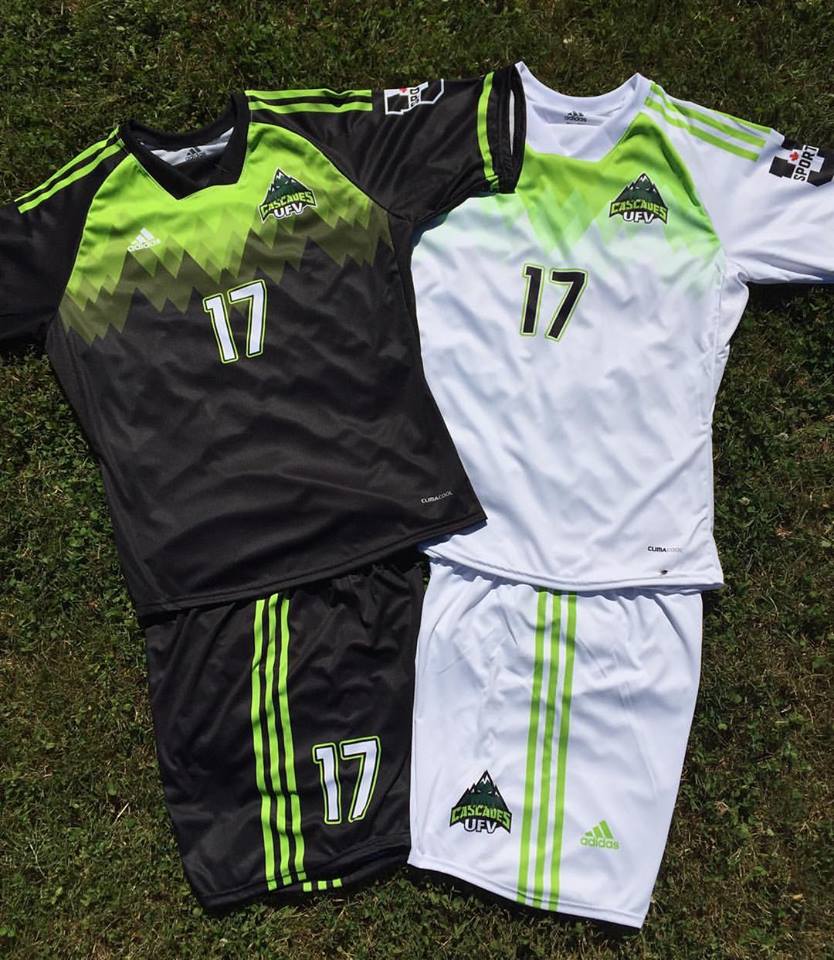 The 2017 edition of the University of the Fraser Valley men's soccer squad doesn't boast a lot of experience at the university level, but head coach Tom Lowndes loves the talent and enthusiasm of his youthful squad as they prepare to embark on the Canada West regular season.
Just four of Lowndes's projected starters for this weekend's Canada West openers (Friday, 6:30 p.m. at UBC; Saturday, 7:15 p.m. at Victoria; webcasts at CanadaWest.tv) are holdovers from last year's starting lineup. There are 12 players on the roster in their first year of eligibility, but not a single fifth-year.
That said, Lowndes believes a fifth consecutive playoff berth is within reach, and in the post-season, anything can happen. The Cascades are no strangers to deep conference playoff runs, having won Canada West bronze medals in 2013 and 2015.
"We've got some great veteran leaders on this team who will help bring this young group of players through," Lowndes said. "It's a really talented incoming group. They've all had a lot of success at the club level, individually and in their respective teams. I think it'll come down to how quickly we can mesh as a group and how quickly those young players can adjust to the level of play in Canada West."
COMPLETE CANADA WEST MEN'S SOCCER PREVIEW & COACHES POLL
Up front, Elijah Sampson – one of just four fourth-year players on the team – will spearhead the attack. Sophomore Bronson Hartley will play behind him as the No. 10, and he's had a highly effective preseason with three goals in five games.
In the central midfield, third-year standout Gurmaan Jhaj will look to form a productive partnership with Spencer Williams, a rookie from Tenby, Wales. Fellow third-year Brady Weir has the versatility to play in the middle or out on the wing, and a number of rookies including Parman Minhas and Karan Kular will look to make an impact with their pace on the outside.
In 2016, the Cascades surrendered just 15 goals in 16 games, third-fewest in Canada West, and produced eight clean sheets. The backline should once again be the strength of the team with captain Tammer Byrne, a conference all-star each of the past two seasons, joining forces with blue-chip rookie John Kasper out of the Whitecaps FC U18 program as the centre backs. Ryan Donald, UFV's male rookie of the year across all sports in 2016-17, and first-year Sammy Kajzerek will be the starters at fullback.
Fourth-year keepers David Hicks and Alex Skrzeta (last year's starter) have been battling for the No. 1 spot throughout the preseason, and Hicks is slated to start the season opener vs. UBC.
The Cascades (8-6-2 in 2016, third in the Pacific Division) will have their mettle tested immediately by a pair of division rivals. The UBC Thunderbirds won the Canada West silver medal last season, while the Victoria Vikes are seeking a return to the conference's upper echelon after missing the playoffs in 2016.
UFV is No. 6 in the Canada West preseason coaches poll, while UBC is No. 2 and UVic is No. 9.
"We'll find out who we are and where we're at very early on," Lowndes noted. "We're going to the Canada West runners-up for the first game of the season. We've had success there the past couple seasons, so it'll be interesting to see if we can continue to go there and do well. And it's always difficult going to the Island, playing a team that will be looking to rebound after a tough season. Playing there is a battle, and we'll need to be at our best."
WATCH THE CASCADES ON CANADAWEST.TV
Canada West is launching a new streaming home this season, powered by Yare Media. The revamped CanadaWest.tv site was unveiled last week as part of the CW rebrand, and this week is set to showcase Western Canada's top student-athletes for the first time.
2017-18 season passes are now available, with early-bird pricing available until Sept. 6. Viewing package options and prices are as follows. Cascades fans are encouraged to purchase a school pass, which returns a greater share of the revenues to UFV Athletics.
ALL-ACCESS – 1,100+ conference events, live and on demand for $60.99 ($49.99 early bird)
SCHOOL PASS – includes all events for a specific school, live and on demand for $44.99 ($36.99 early bird)
SPORT PASS – includes all events for a specific sport, live only for $35.99 ($29.99 early bird)
SINGLE GAME PASS – any single game live for $4.99