Abbotsford -Abbotsford Police received a tip about a decomposing body in a run-down abandoned home Friday evening around 11:30PM.
APD followed up the tip and discovered the body in the bedroom of a home along the 1400 block of McCallum Road.
The Abbotsford Police Department's major crime unit and the coroner are working together to try to determine the cause of death and whether or not it is suspicious.
The fact that IHIT, has not been called in as of yet suggests that this could be a long lost OD or the death of a homeless person, but again, nothing has been confirmed.
APD spokesperson Const. Ian MacDonald said that the body is so decomposed, the person's sex cannot be determined. The body is in Stage Four decomposition.
If you have any information on this case, call the major crime unit at (604) 859-5225 or text 222973 or call Crime Stoppers at 1-800-222-8477.
Video and Photo Courtesy Kevin MacDonald/KAM Productions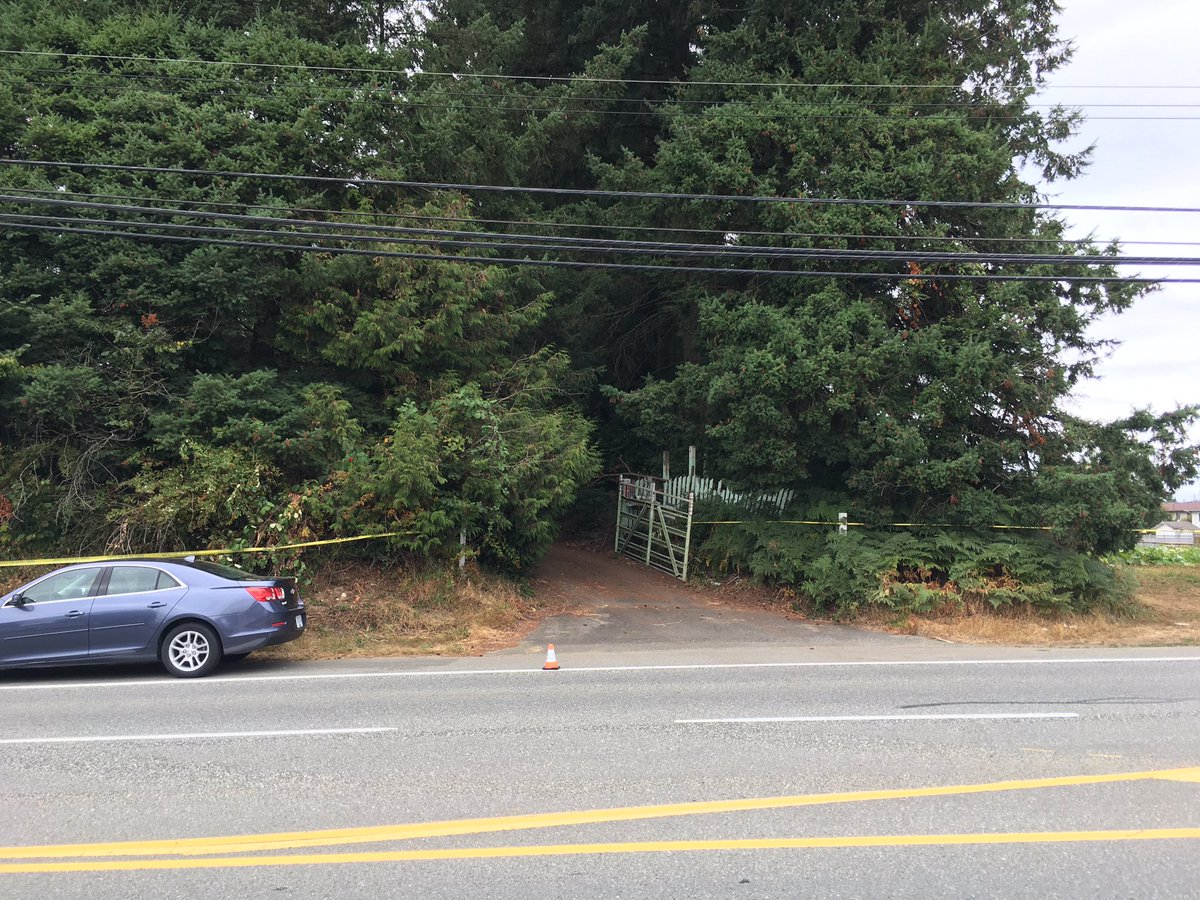 APD's Relerase: On Friday, August 18, 2017, at 11:30 pm, the Abbotsford Police Department attended a residence in the 1400 block of McCallum Road. The home appeared abandoned and was in a state of disarray, was unsecured, and without power. APD Patrol Division Officers searched through the home and located the body of a deceased person in a bedroom. The body was in an advanced stage of decomposition.
The APD's Major Crime Unit and the Coroner will be working to determine the cause of death and the direction of this investigation.
Anyone with information about this investigation is asked to contact the Major Crime Unit of the Abbotsford Police Department at 604-859-5225, text us at 222973 (abbypd) or call Crime Stoppers at 1-800-222-8477.