Chilliwack – An RCMP investigation which led to the arrest of two men in early July has ended a violent crime spree.
In June, 2017, the Chilliwack RCMP were conducting investigations into a rash of reports involving violent crimes against a targeted group of victims throughout the Upper Fraser Valley. 
Officers were led to the 8000-block of Lickman Road where a man was reported to have suffered non-life threatening injuries.  Evidence gathered by investigators at the address linked two suspects to the allegation.
On July 1, 2017 at approximately 9:30 p.m. the Chilliwack RCMP responded to a report of a stolen pickup truck being driven near Yale and Dyke Crest Roads.  General Duty officers supported by the Lower Mainland Integrated Dog Service (PDS) and the Lower Mainland Emergency Response Team (ERT) quickly located the pickup parked at the Vedder River.  A 26 year old woman was taken into custody while a second occupant of the truck ran away. 
Loaded firearms and ammunition were seized by officers during their search of the pickup truck.   
Police Service Dog GRINDER, indicated a trail of human scent which the K-9 and officer tracked through heavy brambles along the river. The suspect was later located and taken into custody by ERT officers.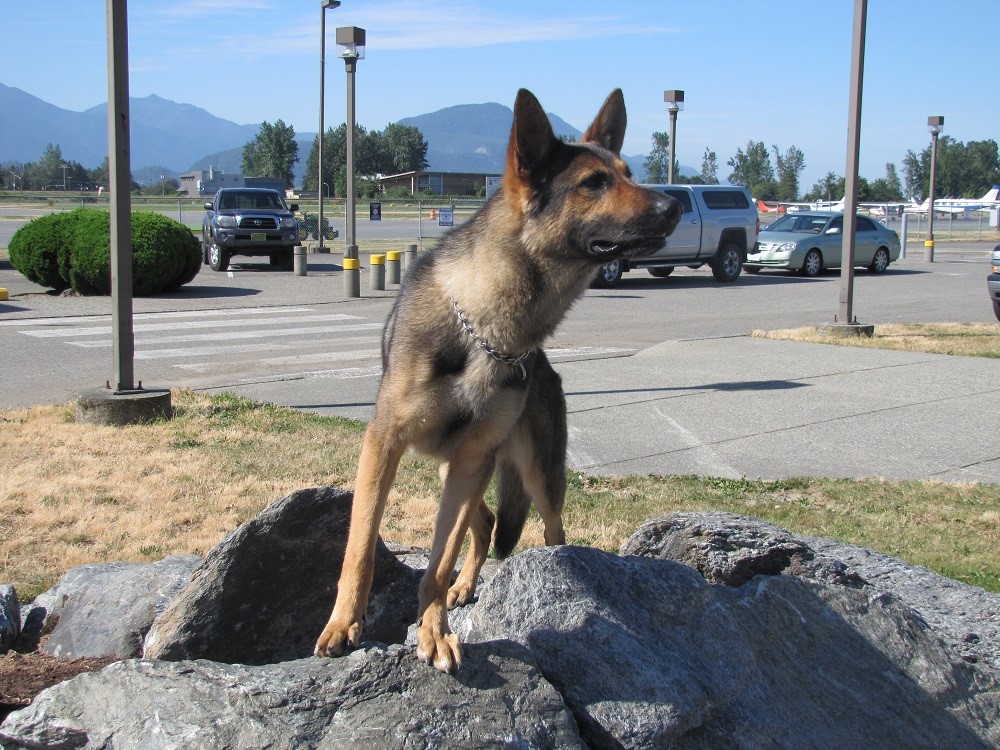 Police linked the suspect to the Lickman Road complaint.   
Jonathon David Olson, 38, of Courtenay BC faces charges of assault with a weapon, attempted kidnapping, possession of a loaded restricted weapon, attempt to kill or maim a law enforcement animal, and possession of stolen property.
The second suspect in the Lickman Road investigation was eventually taken into custody at a later date.  Two hand guns were seized.
Brodie Tyrel Robinson, 25, of Chilliwack faces charges of assault with a weapon, attempted kidnapping, and possession of a restricted firearm.
Both remain in custody with court appearances scheduled in early August.
The woman was released from custody the following day by police.
Anyone who saw anything they believe to be suspicious in nature to contact the Chilliwack RCMP at 604-792-4611 or, should you wish to remain anonymous, call Crime Stoppers at 1-800-8477 (TIPS).