Langley -530PM UPDATE JULY 24 – The gun, ammo and electronic equipment have been returned to RCMP. Mounties are not saying who it was that returned the gun ammo and electronics. A review is underway.
ORIGINAL STORY  – Langley RCMP is seeking the public's assistance in locating a 40MM Abrams Airborne Mfg Inc. Less Lethal Multi-Launcher (gas gun) and a large green case containing related ammunition.
It is believed that the items fell through the insecure back hatch of a truck canopy on July 23 shortly before 7:30 am in the area of the Golden Ears Bridge.
The driver of the truck, a member of the Integrated Emergency Response Team, was alerted to the open latch by a passing motorist.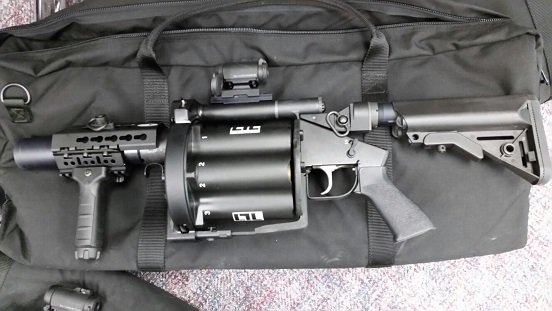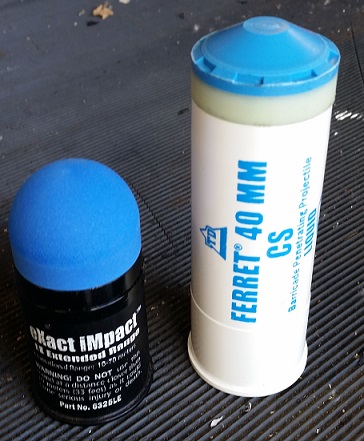 The police officer stopped to check the content of the truck and noticed a green camouflage bag containing the multi-launcher missing.
Also missing may be a black backpack containing assorted electronic equipment.
A thorough search of the area was immediately conducted but the items have yet to be located.  Police are continuing their investigation and pursuing a number of investigative avenues in an effort to locate the items.