Harrison – The 39th Harrison Festival of the Arts will be presenting its annual Children's Day on Wednesday, July 12, in and around the Memorial Hall in Harrison Hot Springs.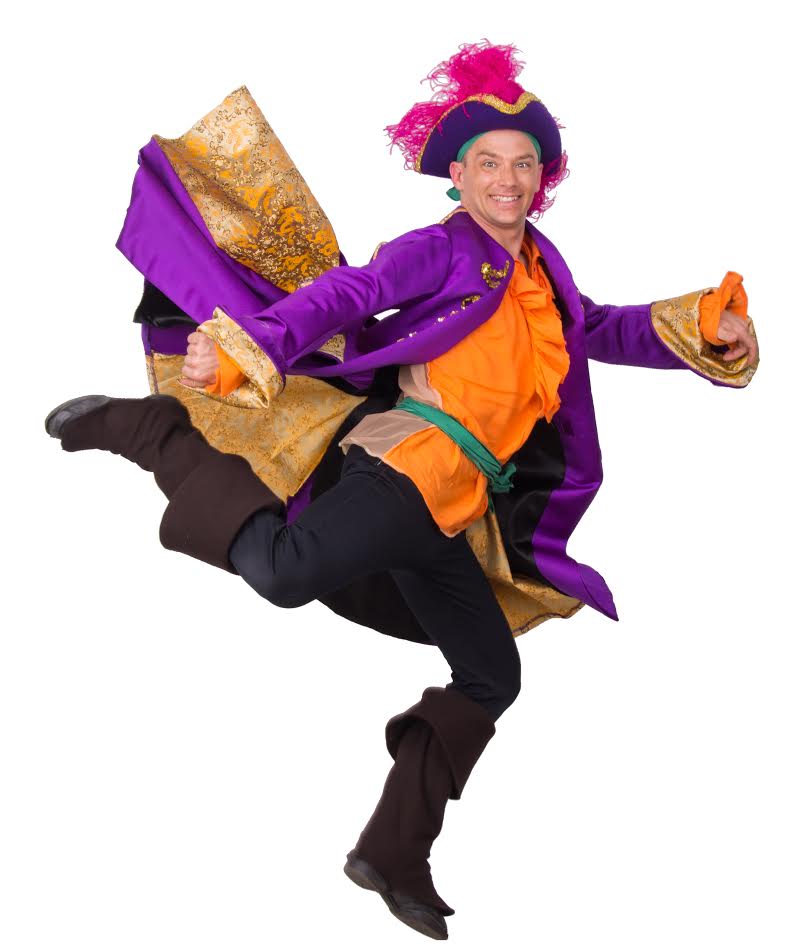 As is the Harrison Festival tradition, admission to Children's Day gives access to the indoor Memorial Hall show, which this year will feature 3 thirty-minute performances by The Purple Pirate (aka Dustin Anderson). His festival show Magic and Mayhem includes comedy, dance, and positive affirming messages that promote self-esteem and build confidence in children.
In around the hall will be a festive atmostphere of tents with music, storytelling, crafts, and physical activities. The outdoor stage will feature performances by Vancouver Puppet Theatre, a company that specializes in European styles of puppetry. Puppeteer Viktor Barkar, who learned his trade in his native Minsk, Belarus, will present his program "Meet The Puppets," which incorporates animal masks, carnival, and hand puppets, and is based on a traditional folk tale.
Mission's Boris Sichon will be bringing the music to the event in a playful and exciting way, through a performance on the outdoor stage and in music workshops. Boris plays approximately 25 instruments from his unique collection of over 200 ethnic musical instruments, including the Russian bagpipe, Eastern European flutes, the Middle East dumbek, the Australian didgeridoo, the Indian tabla, the Turkish Gong, Irish Bones and the Russian Xylophone. He invites the audience to improvise with him on stage.
Other favourite activities from past years will be part of Children's Day, including storyteller Shayna Northey, who was a huge hit in 2016, the Climbing Wall, a craft station, and a playmaking station run by CSOPA.
Children's day kicks off at 11:00am on Wednesday July 12 in and around the Harrison Memorial Hall.
Tickets are only $6.00 for adults and kids and can be purchased at the gate. For more information about the event, please visit our website, harrisonfestival.com. For information about group rates, please call the festival office at 604.796.3664.