Abbotsford/Toronto/Puerto Vallarta (CNW) – Sunwing announced it will be offering vacation packages from Abbotsford for the first time. Beginning December 17, 2017 and running weekly until April 8, 2018, travellers can look forward to convenient Sunday departures from the airport direct to the popular vacation destination of Puerto Vallarta in Pacific Mexico.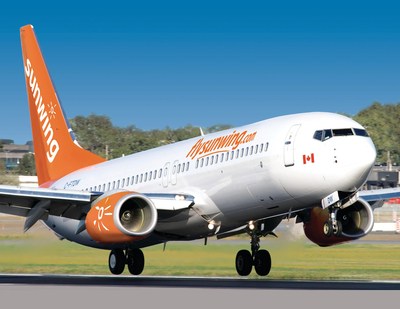 The addition of the new gateway by Sunwing also means that residents of British Columbia will have four different departure cities across the province to choose from when they book their vacation with the #1 to the sun this winter.
President of Tour Operations, Andrew Dawson, welcomed the news. "Saving our customers time and money by providing them with convenient access to the most popular sunshine destinations is central to our commitment of delivering an exceptional vacation experience. Puerto Vallarta is one of our most popular vacation destinations, and we are sure it will be well received among our Abbotsford customers this winter."
Mayor of Abbotsford, Henry Braun, also commented on the news. "Service additions are always great news for Abbotsford and for residents across the Fraser Valley region. The airport is one of our main economic enablers and is a key factor in making us a regional hub for transportation and investment. This new route gives our residents another great option when traveling to Mexico for their winter holidays, and we are happy to welcome Sunwing to YXX and our region."
All Sunwing packages to Puerto Vallarta from Abbotsford include return flights operated by Viva Aerobus.