Chilliwack – JUNE 23 REVIEW – A Night Of Bowie did not disappoint. The showmanship of Syl Thompson and his crack six pice band brought the essence of David Bowie to the HUB Theatre at the Chilliwack Cultural Centre.
The hits were more than just faithfully recreated, they were in a great way, a retro slice of classic Bowie from the Serious Moonlight and Glass Spider tours. The Stadium days that included BC Place in 1983 and 1987.
China Girl, Jean Genie, Space Oddity, Fashion Heroes and the hits just kept coming.
It was fun to see the audience react to "The Man Who Sold The World" because even though Bowie wrote it, it became a massive hit for Nirvana.
Let's Dance rounded out the first set and allowed the band to stretch out and have fun with their solos.
The first encore brought a few tears. Where Are We Now comes fr0m the works that were recorded after Bowie found out he had terminal cancer and ferociously wrote and created material that has brought forth material that he never performed in concert and sadly his cancer took his life and genius too soon.
All The Young Dudes was a hit for Mott The Hoople and again like Man Who Sold The World,, the song is best known for a cover from another band rather than his own catalogue.
Modern Love saw the now infamous Bowie globe balloon bounce through the HUB, much to the delight of the crowd.
Syl and crew demonstrated that a tribute band could tackle a tough task, covering David Bowie, and making it work.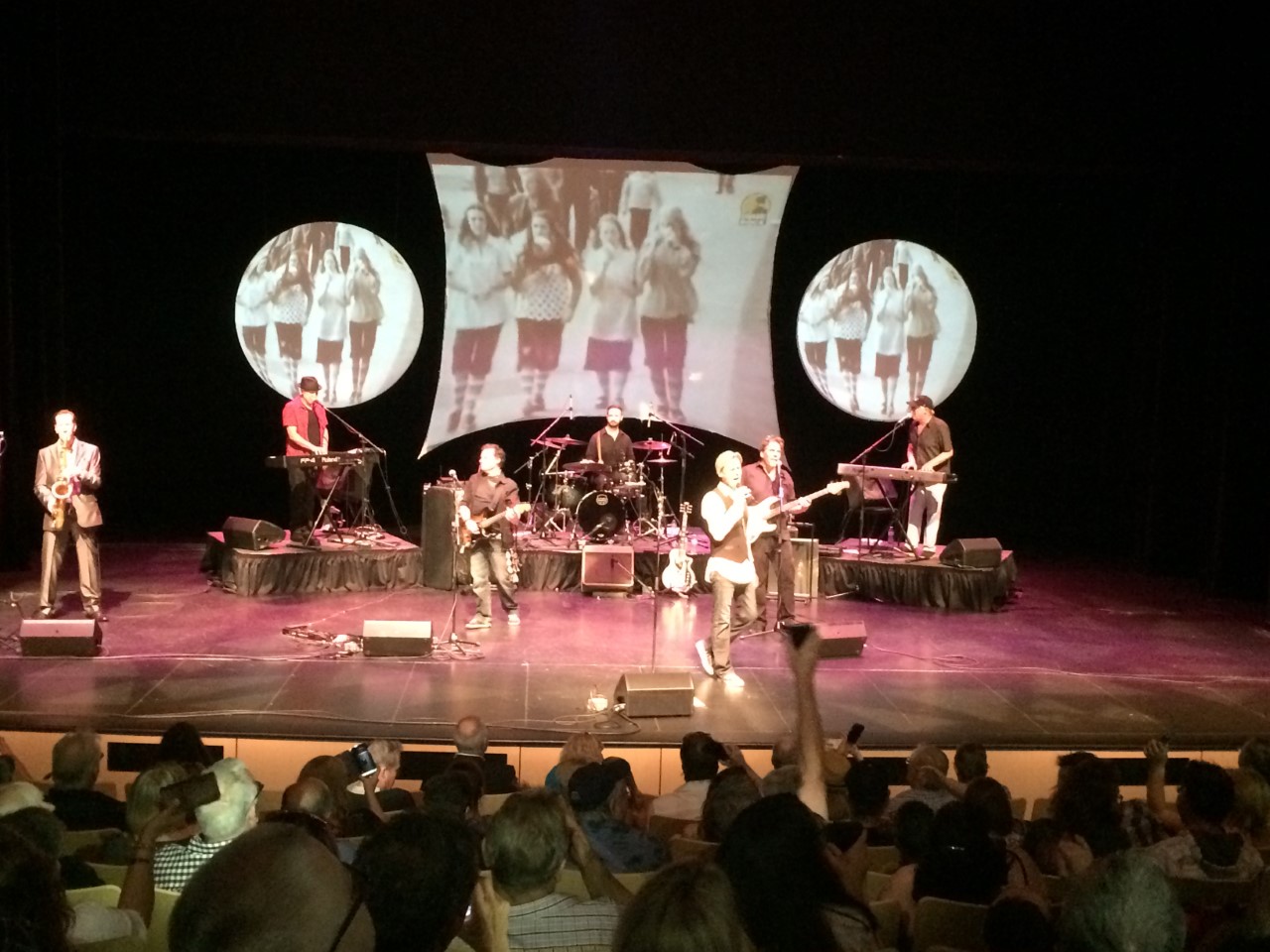 ORIGINAL STORY – Victoria musician Syl Thompson and his band have been paying tribute to the musical works of David Bowie for more than three decades. Thompson embodies Bowie's exquisite style and persona and has been acclaimed as providing the most credible and realistic Bowie experience in North America.
FVN's Don Lehn interviewed Syl Thompson in Victoria: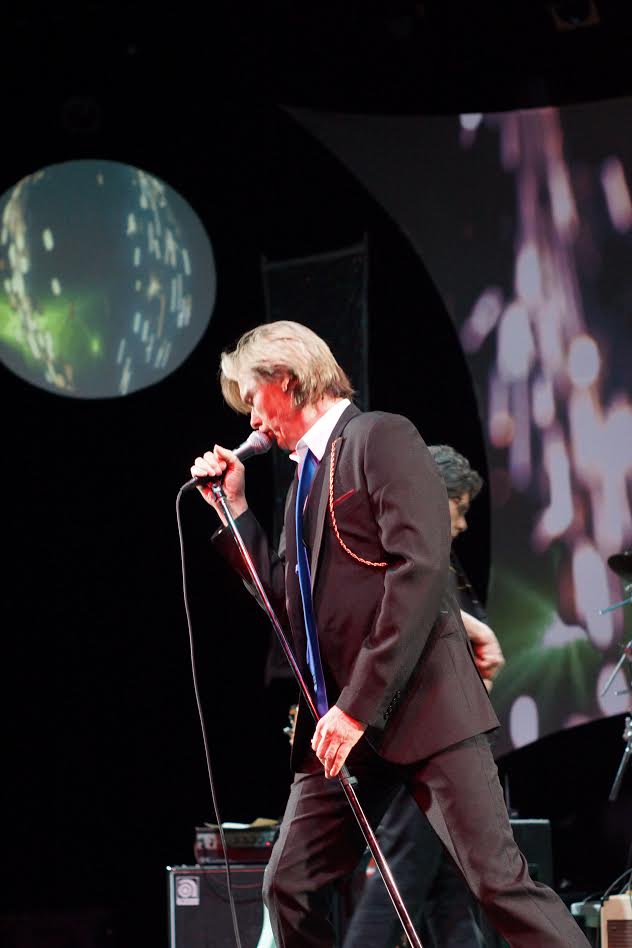 This show is a multi-media extravaganza. Six highly respected musicians play each song as Bowie and his band performed them live. WithVJPhoton providing a visual experience second to none, with photos and videos unique to each song. The look and feel of this concert replicates the Heathen Tour, complete with costume changes that include a famously familiar electric blue three-piece suit as well as a long and elegant crimson jacket. Music spans the broad spectrum of Bowie's hits from 1969's Space Oddity to 2013's Where Are We Now? The show is eerily close to hearing and seeing Bowie himself.