Fraser Valley – To no ones surprise, this heat wave that started Saturday broke and shattered temperature records.
The old record from 1926 in Chilliwack went away– as the mercury hit 34.8 degrees.
Abbotsford also broke a record where the temperature topped out at 32.2 degrees, as did Hope where it hit 31.1 degrees.
And it gets hotter on Sunday.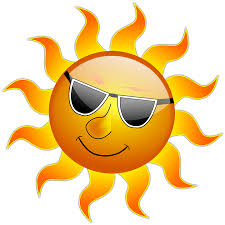 5:20 AM PDT Sunday 25 June 2017
Special weather statement in effect for:
Fraser Valley – central including Chilliwack
Fraser Valley – east including Hope
Fraser Valley – west including Abbotsford
Hot weather will continue today.
A strong upper ridge of high pressure over the province will bring another day of heat to southwestern BC. Along the coast, temperatures are expected to peak once again in the low 30s. Over the southwestern interior, temperatures will push into the mid to high 30s.
Conditions will begin to moderate on Monday over the South Coast as an onshore flow of cooler, marine air develops. Over the southwest interior, conditions will moderate more slowly but daytime highs on Monday should be at least couple of degrees cooler.
The risks are greater for young children, pregnant women, older adults, people with chronic illnesses and people working or exercising outdoors.
Watch for the effects of heat illness: swelling, rash, cramps, fainting, heat exhaustion, heat stroke and the worsening of some health conditions.
Drink plenty of water even before you feel thirsty and stay in a cool place.
Never leave people or pets inside a parked vehicle.
Get informed
– Check the local news for health and safety updates.
– For more information on heat-related illness, call HealthLinkBC at 811.
– Contact your local government to find out what services (such as air-conditioned buildings and public splash parks) are available in your area.
Please continue to monitor alerts and forecasts issued by Environment Canada.
To report severe weather, send an email to ec.tempetepacifique-pacificstorm.ec@canada.ca or tweet reports using #BCStorm.
http://weather.gc.ca/warnings/index_e.html?prov=bc
Please continue to monitor alerts and forecasts issued by Environment Canada. To report severe weather, send an email to ec.tempetepacifique-pacificstorm.ec@canada.ca or tweet reports using #BCStorm