Chilliwack -JUNE 19 UPDATE – Another significant milestone in the project takes place this week as casting of the concrete bridge deck and multi-use walkways are poured during night time operations.
To yield a top quality product bridge decks cast in the summer need to be cast during the coolest part of the day, which is normally between 12am and 9am. These works will have minimal impact on traffic as it is taking place off-line from Vedder Road and Vedder Mountain Road traffic flow.
BC Hydro and Telus crews continue to complete works this month to convert their existing overhead infrastructure to underground across the new bridge.
Concrete curb and sidewalk pours are scheduled in the coming weeks along Vedder Mountain Road and the new roundabout north of the bridge. A temporary wall is currently being constructed along the west side of Vedder Road to allow traffic flow to continue uninterrupted as roundabout construction is completed.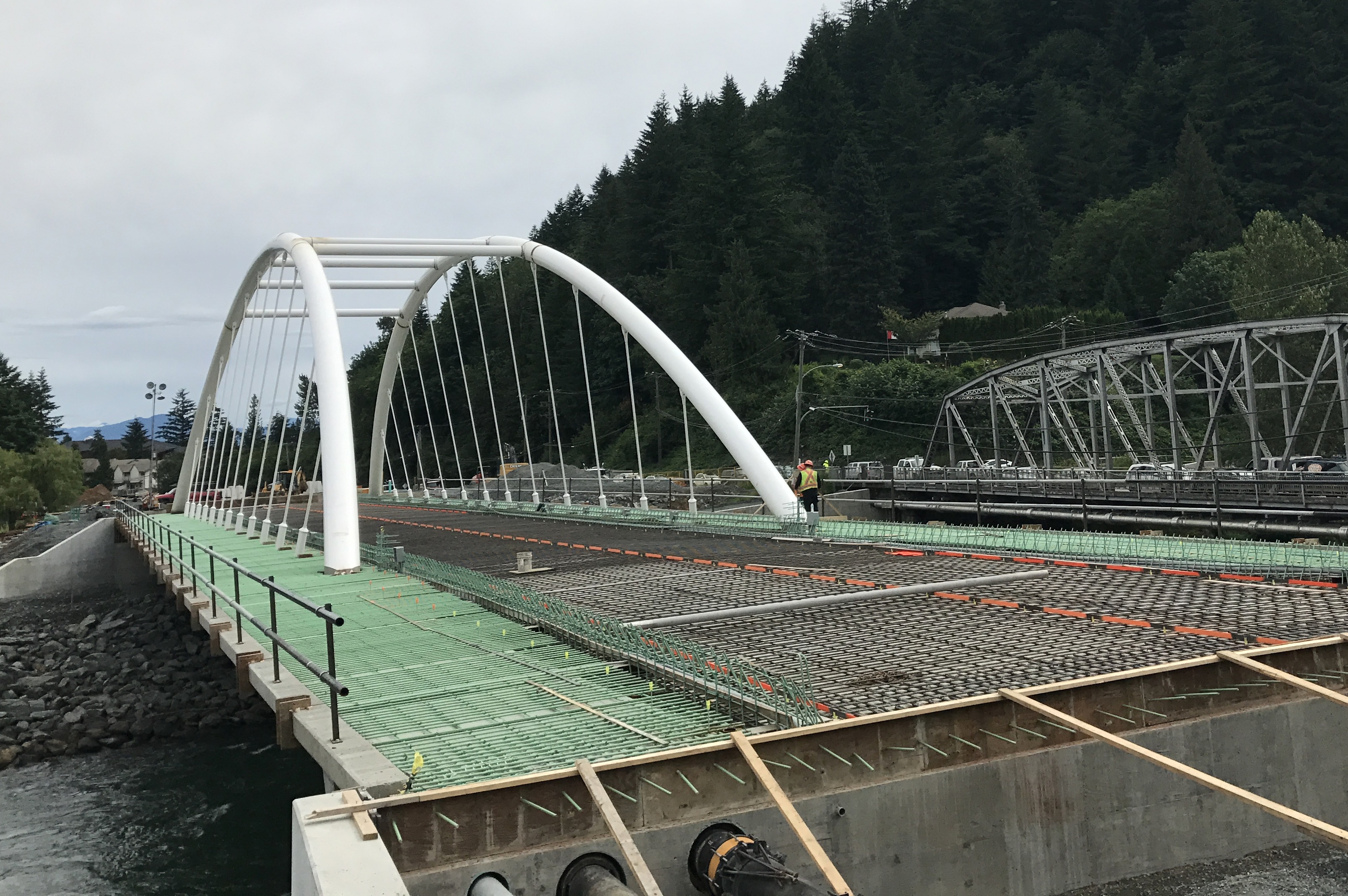 APRIL 11 UPDATE – The New Vedder Bridge is going into place before the Easter Long Weekend. It was a perfect sunny day for traffic to fill the UFV parking spaces near the Vedder River and the bleachers were full of the curious. The completion date remains October 2017. Once the bridge is set into place, the roundabout access on the North side has to be constructed.