Hope -JUNE 18 UPDATE – First Blood 35th details for the October 7 gala.
Tickets for the 35th anniversary showing of Rambo First Blood are on sale at the Hope Visitor Centre. They will sell out fast so make sure you pick up your tickets soon!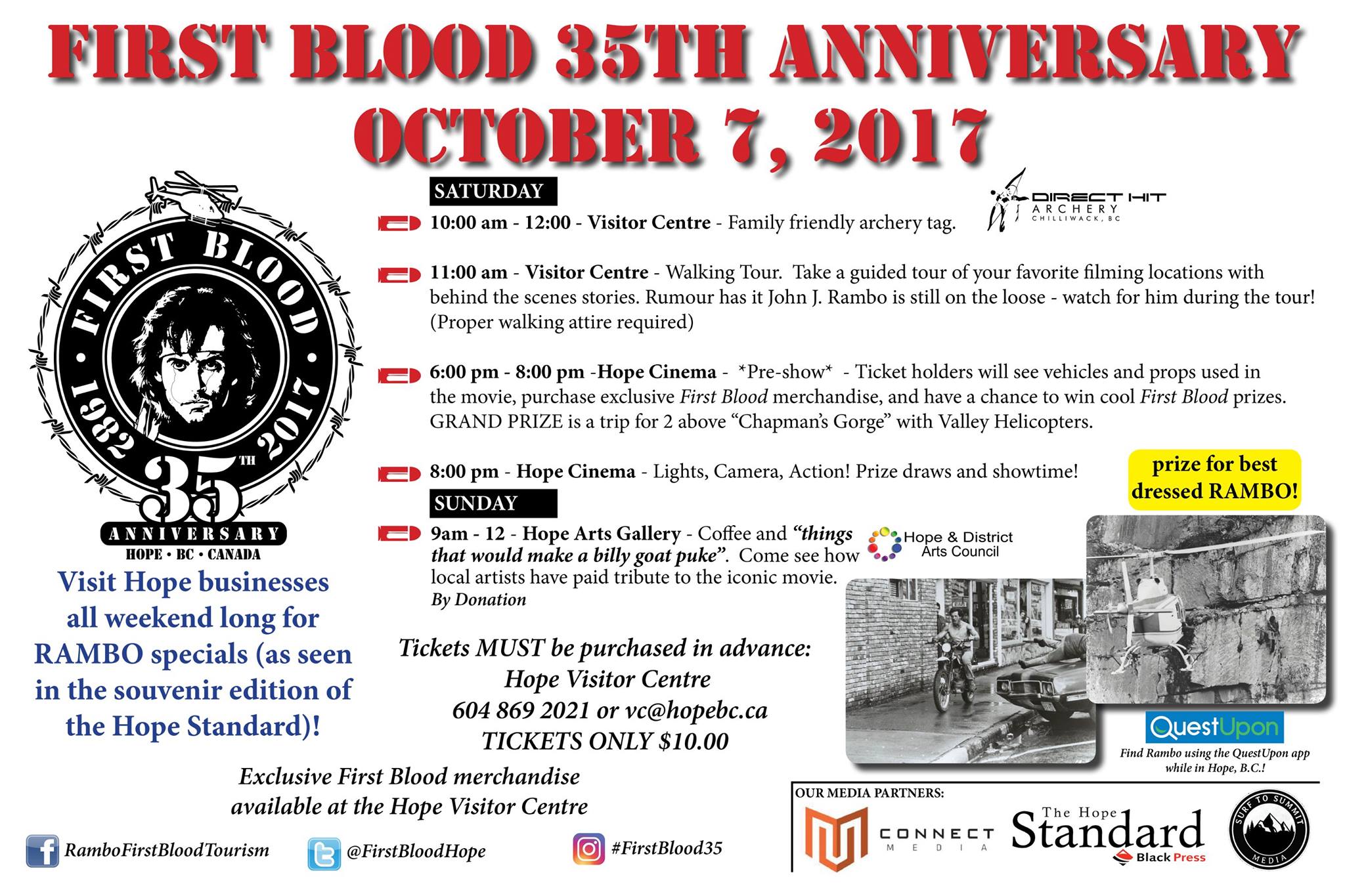 ORIGINAL STORY – MARCH 10- OK, time flies !
35 years ago, Sylvester Stallone released First Blood, the first of the Rambo movie trilogy. The bulk of the filming for the first pic was done in Hope BC. Ever since, movie buffs and curious tourists have come to Hope, just to see what the town looks like. There have been a few changes to Hope over the years (including the Coquihalla) so parts of the town may not resemble the original movie to its fullest.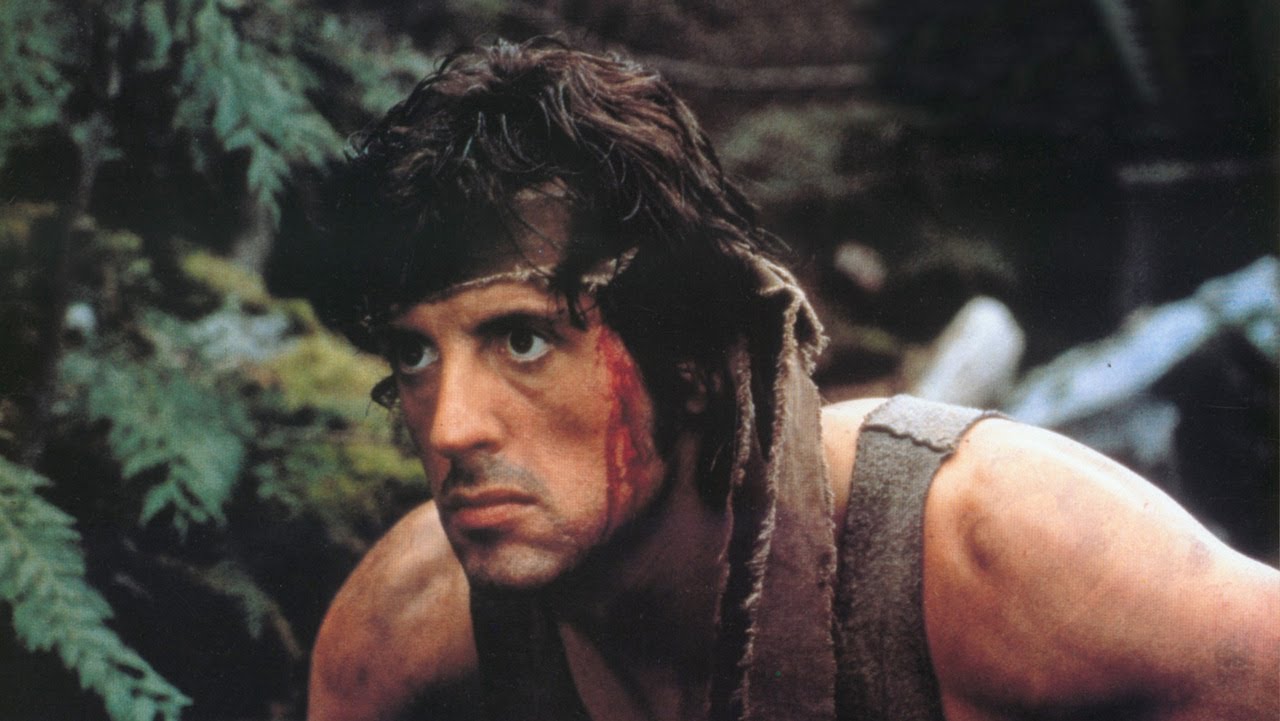 Tourism Hope, Brian McKinney and a cast of characters are working diligently behind the scenes to create a special anniversary celebration in October.
A Facebook page has been set up to keep track of the fun.
You can fo9llow the action through Twitter using the hash tags #Rambo35  or #EmbraceHopeBC.
No word yet if John Rambo himself will show up. We do miss Col. Sam Trautman.