Chilliwack/Ottawa –  As the RCMP and other stakeholders prepared for a townhall meeting on homelessness, the Federal Government and Chilliwack-Hope MP Mark Strahl announced money to work on the situation.
That information came literally two hours before the meeting that included RCMP Legal Council/Department of Justice Canada Kyle Friesen and RCMP E Division Superintendent Deeana Burleigh.
Some 60 people, most of them business owners, strata members and property owners, vented loud and clear about their frustrations about crime and the homeless and all the trappings that come with the out of control social situation.
The meeting was at the Coast Chilliwack Hotel.
Within hours of the story being posted on line, FVN received many complaints from readers who did not know about this meeting and did not receive any information. The main sponsor of the meeting was the Chilliwack Chamber of Commerce.
One business owner proclaimed that we have to "win our streets back". Other were venting about the poor response time, if there was any response at all to 911 calls to RCMP let alone Griffin Security (which is commissioned by the Downtown BIA to back up Police in dealing with issues outside of major crime).
There were plenty of horror stories. From threats to needles to defecating on the streets and in the parks and reducing any sense of feeling secure in their own neighbourhood.
Friesen was quite intricate in explaining defamation in trying to "out" alleged criminals on social media and tried to clarify what a "citizens arrest" really is. He constantly referred to everyone consulting their legal council. Which is fine if you can afford it.
Friesen touched  base on homeless tresspassing on private property, something that business owners paid close attention to:
He also explained the BC Safe Streets Act which was legislated to deal with aggressive panhandling. That really didn't go over well as panhandling is only a minuscule part of the problem.
Mayor Sharon Gaetz made a brief appearance but her attending the meeting seem to turn a tense situation into a battery spitting session and she didn't stay too long. But she was there long enough to trump her case that homelessness was a provincial issue and money and resources must come fast and furious and hopefully with expedience now that a new government is on the horizon on Victoria.
Burleigh was asked about the downtown foot patrols. Many in the downtown core, and especially along Nowell, Bole and Fletcher have been vocal on the lack of spotting those foot soldiers. Burleigh told FVN that those crews are rotated so it may appear that they are not in play. "We don't want the bad guys to know when we will be there".
She was also under fire for poor response time. Burleigh was not aware that this had become such a serious issue although there is a "priority triage' procedure and the more information given when you call 911 directly influences how resources are handed out when Police hit the streets.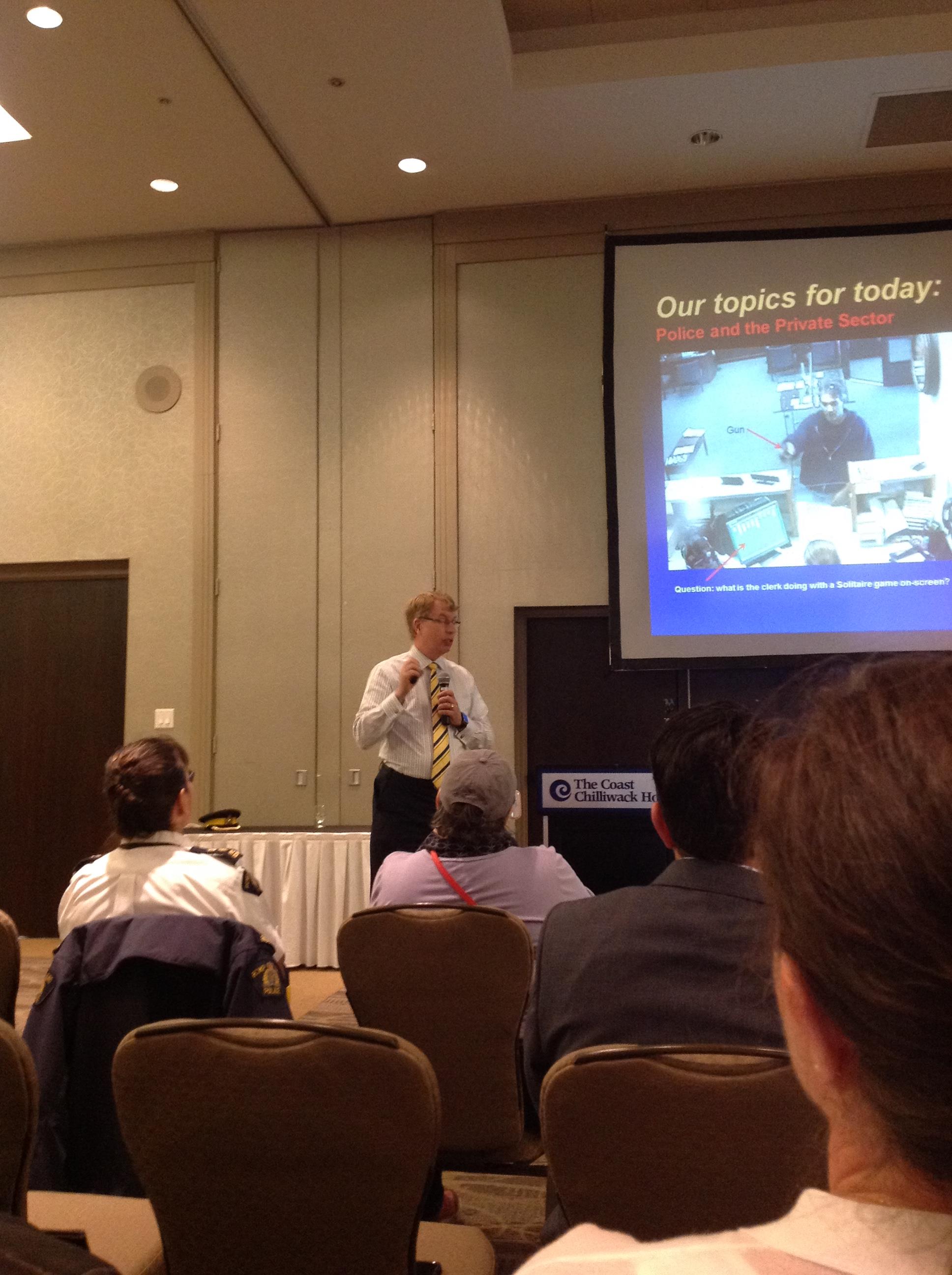 From the Federal Media Release –
Mark Strahl, MP for Chilliwack-Hope, announced federal investment for two local projects that will benefit Chilliwack under the Homelessness Partnering Strategy (HPS).
The federal Homelessness Partnering Strategy is a community-based program aimed at preventing and reducing homelessness by providing direct support and funding. Unfortunately, funding was only for designated communities or small rural communities and Chilliwack did not fit into either category.
In 2016 the Federation of Canadian Municipalities (FCM) and the Union of BC Municipalities (UBCM) jointly recognized that homelessness is a national concern requiring long-term solutions and advocated for the federal government to update the Homelessness Partnering Strategy's list of "Designated Communities" that were eligible for funding in order to consider a broader range of factors.
MP Strahl successfully advocated, along with the City of Chilliwack, FCM, UBCM and other individuals across the country, to have the federal government change the Homelessness Partnering Strategy eligibility parameters to include Chilliwack and other similar communities.
"I worked very hard to have Chilliwack included in the list of eligible communities for Homelessness Partnering Strategy funding," said MP Strahl. "I'd like to congratulate Chilliwack Community Services and the Chilliwack Health and Housing Centre for their successful applications and for their work in addressing issues surrounding homelessness in our community."
Chilliwack Community Services will receive $94,354 for a Youth Homelessness Prevention initiative.
"Chilliwack Community Services is very grateful to the Government of Canada in supporting our Youth Homelessness Prevention Initiative which will help us to prevent youth homelessness by working with 15 young people who are at risk of homelessness to link them with safe and affordable long-term housing, complete their education, help deal with traumas which are often at the root of homelessness, gain access to youth based health care and gain life and employability skills," said Diane Janzen, Executive Director of Chilliwack Community Services.
The Chilliwack Health and Housing Centre will receive $55,000 to establish a Housing Services Coordinator position.
"PCRS is excited to be a part of this funding opportunity," said Jutta Wykpis, Manager of Pacific Community Resources Society, Chilliwack Health and Housing Centre. "The community of service providers, agencies, and partners in Chilliwack have been very collaborative, and this opportunity will certainly enhance and highlight the work that is already being done in the city. The focus of this coordinator position will be to assess the housing rental market, open up resources within this market, and focus on building relationships with private landlords in order to work collaboratively to house people and keep people housed."
The City of Chilliwack played a key role in advocating for this funding approval through the Chilliwack Homelessness Action Plan.
"One of the goals of the City of Chilliwack's Homelessness Action Plan is to increase coordination amongst agencies to prevent homelessness, this includes actions like coordinated outreach, upstream intervention and the removal of barriers to accessing housing," said Mayor Sharon Gaetz. "As per our Homelessness Action Plan, we advocated to have Homelessness Partnering Strategy funding available for our community and were pleased to submit letters of support for Chilliwack Community Services and Pacific Community Resources Society for the newly available funding."
"I will continue to work with local organizations to lend my support to their funding requests and to help them in their work towards their goal of addressing issues surrounding the homeless and those at risk of homelessness in Chilliwack," concluded MP Strahl.