GOLF: Cascades women sweep podium spots at Bandon Dunes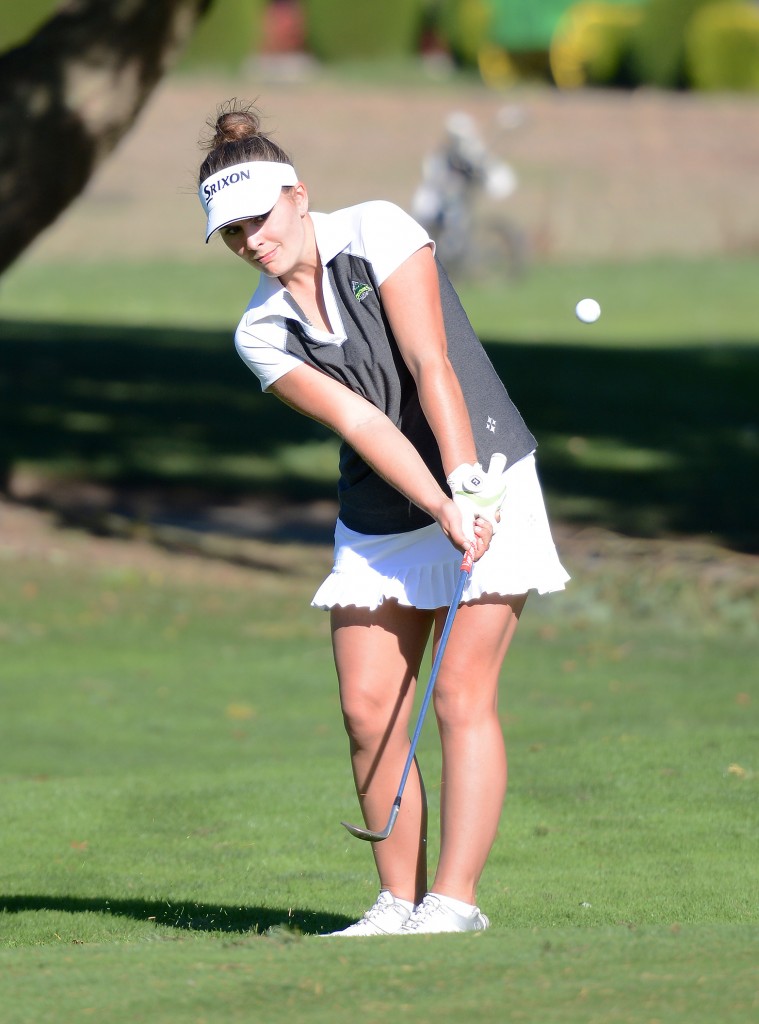 The University of the Fraser Valley women's golf team won the Southwest Oregon Community College Invitational in the most dominant fashion possible, finishing one-two-three in the individual standings.
Taking on a field of NAIA programs at Bandon Dunes Golf Resort in Bandon, Ore., Sharon Park led the charge. The CCAA All-Canadian from Surrey, B.C. picked up the fifth victory of her rookie campaign, carding an eight-over 79 on Sunday and an even-par 71 on Monday to finish nine strokes clear of the field. Fellow Cascades Hannah Dirksen (80-79=159) and Jennifer Kell (84-76=160) also had outstanding performances, taking second and third place, respectively.
The Cascades women held a two-stroke lead over Spokane Community College after Day 1, before running away with the team title on Day 2. Their two-day combined score of 469 was 21 strokes better than Spokane (490), and Columbia Basin College (503) took third.
"They played great," UFV head coach Chris Bertram marveled. "It was really nice to see them all come up with some pretty clutch rounds of golf when they needed to in the final round, and really pull together as a team.
"It was great to see Sharon play with such poise in a final round on a very hard golf course, in some tough conditions. Shooting even par any time on that course is a good score, but especially given the conditions. She played head and shoulders above the field."
The UFV men's team was unable to match the lofty standard set by the women, despite a terrific individual showing by Zach Olson. The third-year Cascade fired rounds of 72 and 70 to finish at even par for the tourney and tie for third overall, four strokes back of winner Justin Cox of Grays Harbor College.
But the next-best Cascade in the men's individual event was Cole Briggs (77-82=159), who tied for 40th. Thus, UFV finished sixth in the men's team standings with a two-round total of 618, 38 strokes back of the victorious host squad from Southwest Oregon.
"It was great for Zach, but it also identified that we've got some work to do over the next couple weeks to shore up and fine-tune some elements of our game," Bertram noted.
The Cascades' spring season culminates later this month at the Canadian University/College Championship. The event runs May 29-June 1 at Tangle Creek Golf & Country Club in Barrie, Ont.
"I'm optimistic," Bertram said. "I think we have teams that can compete. It's going to be a tough field, obviously, with some great teams, but if we play the way we're capable we should be able to find our way into contention."