Fraser Valley – Here is the list of the winners and their riding's in the Fraser Valley. All Fraser Valley ridings re-elected their incumbent Liberal MLA's except for Maple Ridge-Mission. In Chilliwack, the Liberal headquarters at the Rainbow Best Western was reserved at best with only some 50 supporters coming into the room.
44 seats Provincially is the majority. As of 12:30AM Wednesday morning, the Liberals had 43 seats, the NDP with 41 and the Greens with 3. The Green Party need 4 seats for official party status.
There are rumblings that the Greens have already started coalition talks with both the Liberals and NDP. The two main sticking points are big money in politics and proportional representation.
Expect recounts over the next few days. Voter turnout was 60% which is a reflection of voter apathy as well as many staying away from a negative campaign. That's three points better than 2013 but it's still a concern.
This Liberal Minority mandate will be the first in BC in 65 years. The last minority BC government in 1952 gave us 20 years of the legendary Premier W.A.C.Bennett.
Popular Vote :
Liberals :40.84%
NDP: 39.86%
Green: 16.75%
Others: 2.55%
Laurie Throness who was re-elected at MLA for Chilliwack-Kent let it slip that should there be a minority government for the Liberals with the Greens holding the balance of power, that another election could be two years away. That would be triggered by a vote of non-confidence.
Vancouver-Point Grey MLA David Eby has been rumoured to be the NDP leader heir apparent, should John Horgan not become the next Premier in a possible minority government.
Premier Christy Clark summed it up: "Some things only happen in British Columbia. It's my intention to continue to lead BC".
Provincial Green Leader Andrew Weaver called it a "historical night".
The final voting results will not be available until after the conclusion of the final count (including absentee ballots), which will commence on May 22, 2017. Automatic recounts will happen in ridings where victory is by less than 100 votes.
Detailed stats can be found at Elections BC, click here.
Premier – Christy Clark
Abbotsford-Mission – Simon Gibson
Abbotsford-South – Darryl Plecas
Abbotsford-West – Mike de Jong
Chilliwack – John Martin
Chilliwack-Kent – Laurie Throness
Apologies for the tilted video: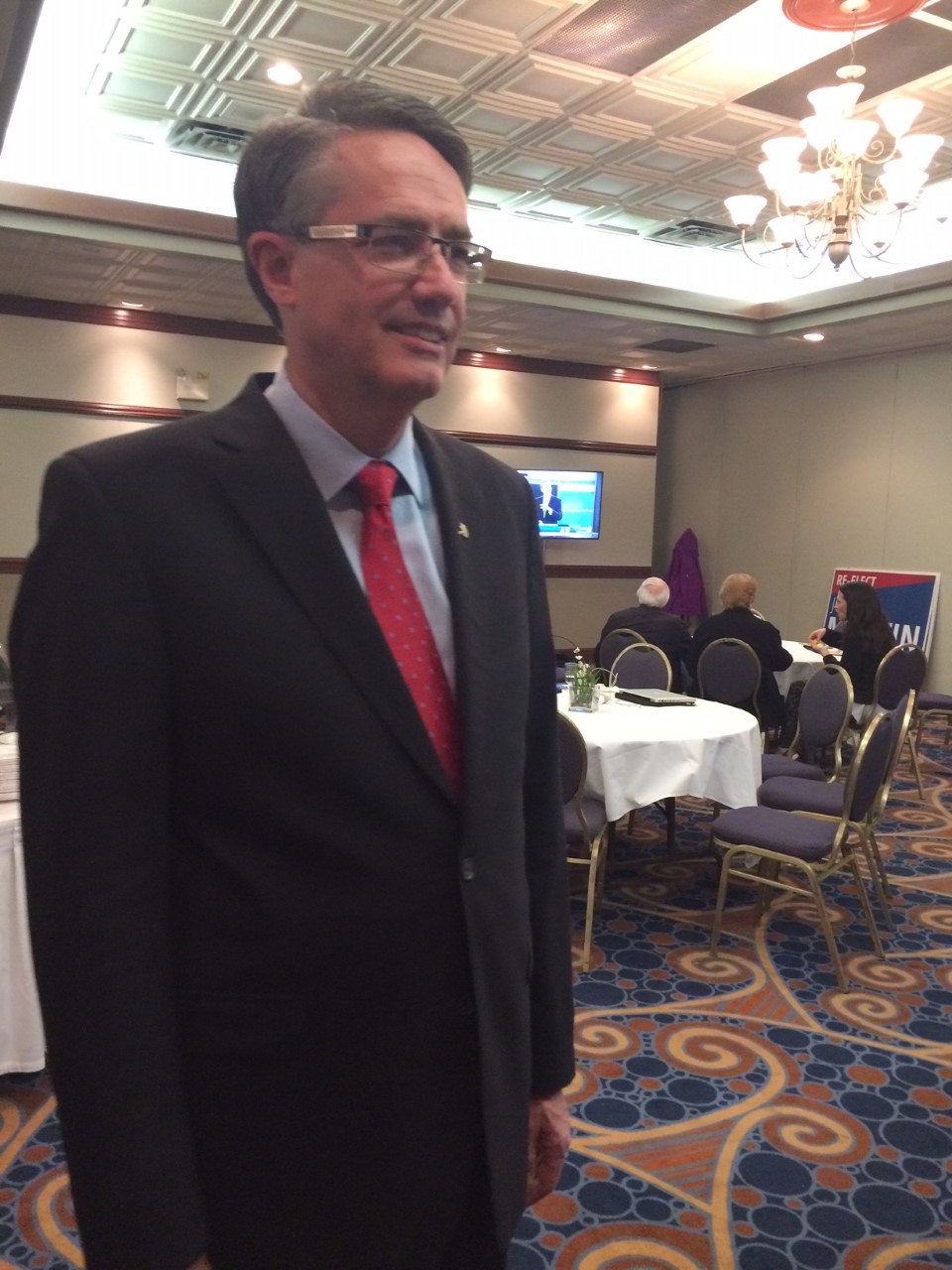 Langley – Mary Polak
Langley-East – Rich Coleman
Maple Ridge-Mission – Bob DiEith (NDP)
Maple Ridge-Pitt Meadows – Lisa Marie Beare