Fraser Valley/Richmond – One of the lesser known political parties to run in the May 9 Provincial Election are the BC Action Party. Based out of Richmond, they will have a handful of candidates although Founder John Crocock tells FVN, while they won't run in the Fraser Valley, they do want to raise the awareness of their platform:
The BC Action Party was formed to give British Columbia a positive choice.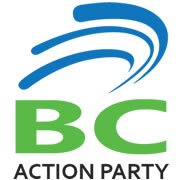 Right now, British Columbia only has two choices, terrible, and, worse than terrible … The BC Liberals can unbelievably fleece the British Columbian's population and get away with it completely. All they have to say is, Well if you do not like what we do, you will have the scary NDP that would be even worse than us. The BC Action Party is planning to stop this unacceptable situation.
What the BC Action Party wants to stop …
1) British Columbia's mega projects, costing many times more than comparable projects elsewhere.
2) Questionable sales of British Columbia assets, way below their market value.
3) Keeping volumes and volumes of information to themselves that British Columbian's have a right to know.
4) Decisions upon decisions made for friends of the Government, not for the best interest of British Columbians.
We can mention just a few of these that are sadly in these categories:
BC Rail ; Trying to block the Burrard Street Bridge for Lulu Lemons ; The Port Mann Bridge Cost/Tolls etc. ; The Vancouver Convention Center ; The future George Massey replacement project ; Family Day scheduled a week before the rest of Canada ; Dubious charges in the (Carbon Tax/MSP/ICBC Rates/Encorp Computer Fees) ; Pressuring and rewarding corporations for party donations in many different ways.
The above are just a few of the unacceptable actions that the BC Liberals have and are doing to the public. The BC Action Party says enough is enough … British Columbians should not have to put up with all this. These actions are making British Columbia into a third world place where the friends of the Present Government are getting away with a multitude of atrocities at the expense of the pubic. The haves, are their friends, and have nots are everybody else in the province.
What the BC Action Party Members believes …
The government of British Columbia must listen to all British Columbians and must be accountable for its actions. It must be a leader in pursuing innovation while maintaining the diversity of the people.
The goal of making government transparent is very important to us at The BC Action Party. This falls in direct contrast to every other major political party in British Columbia, since transparency could (and should) result in criticism, analysis and ultimately judgement in the public forum, However, The BC Action Party welcomes that, since all governing decisions should be made for the greater good of the province.
The BC Action Party is a grass roots party, and welcomes everybody, who are saying enough is enough, we have to have a government that represents all of the people in British Columbia not just a small circle of chosen people. Please come and join us and check out some of the positive actions we want to introduce to help make our dream of having a responsible government to represent the people of British Columbia