Chilliwack -MARCH 30 UPDATE –  Construction nerds (and we at FVN are in that category) will be anticipating the City of Chilliwack's notice of when the new Vedder BRidge is moved into place. Now it appears that Mid-April is the target date. We don't have the exact date yet. It kinda feels like Christmas. But it doesn't end there. Bleachers will be set up so you can watch the move of the structure live and take plenty of video and pictures.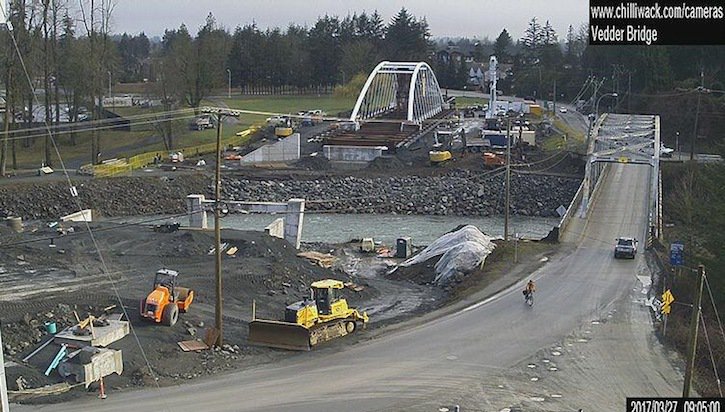 MARCH 15 UPDATE  –  The second arch is now in place and the suspension cables will be hooked up in the near future. The re-positioning of the FortisBC has line and the new roundabout are still to come. The completion date is October 2017.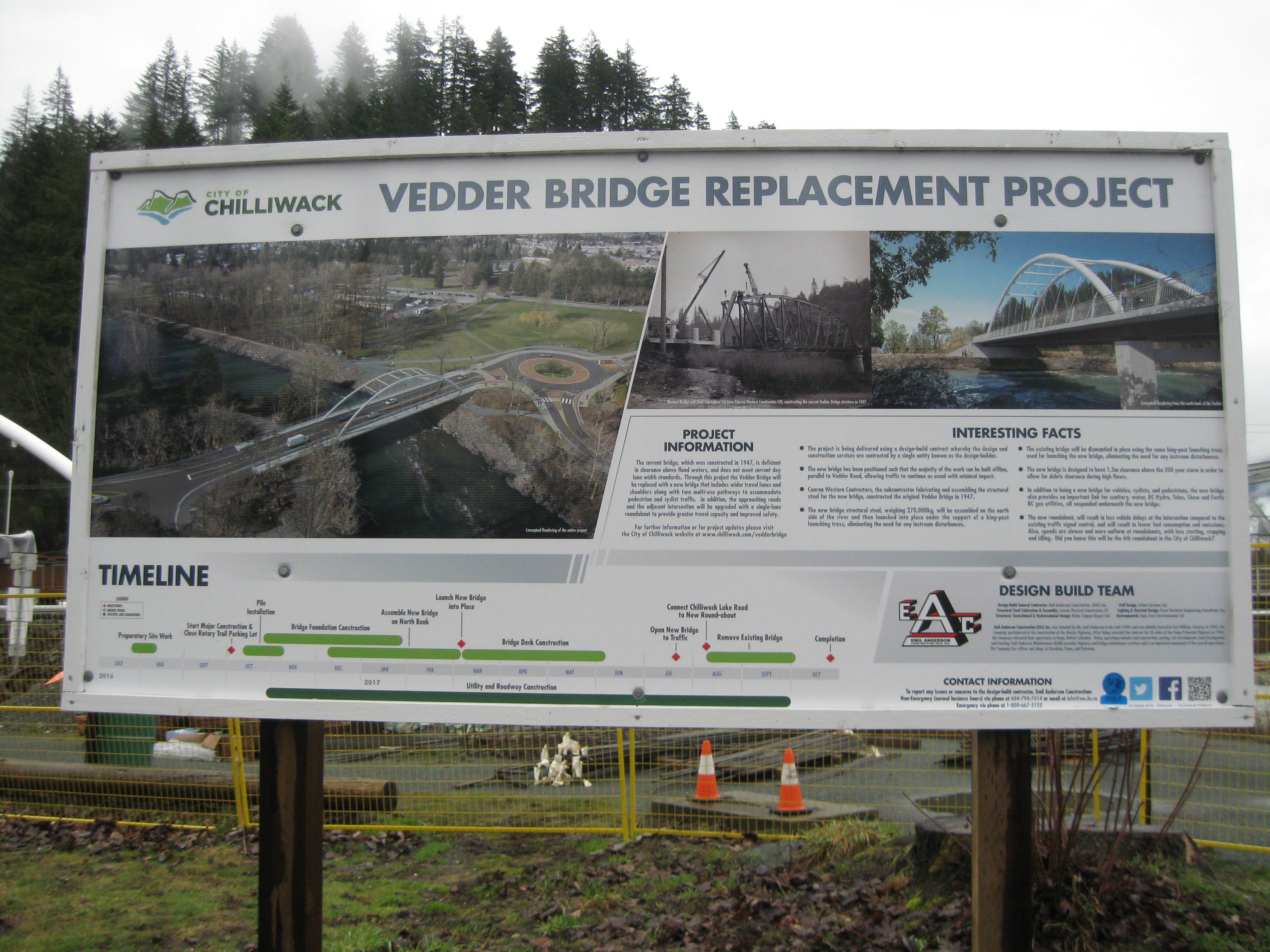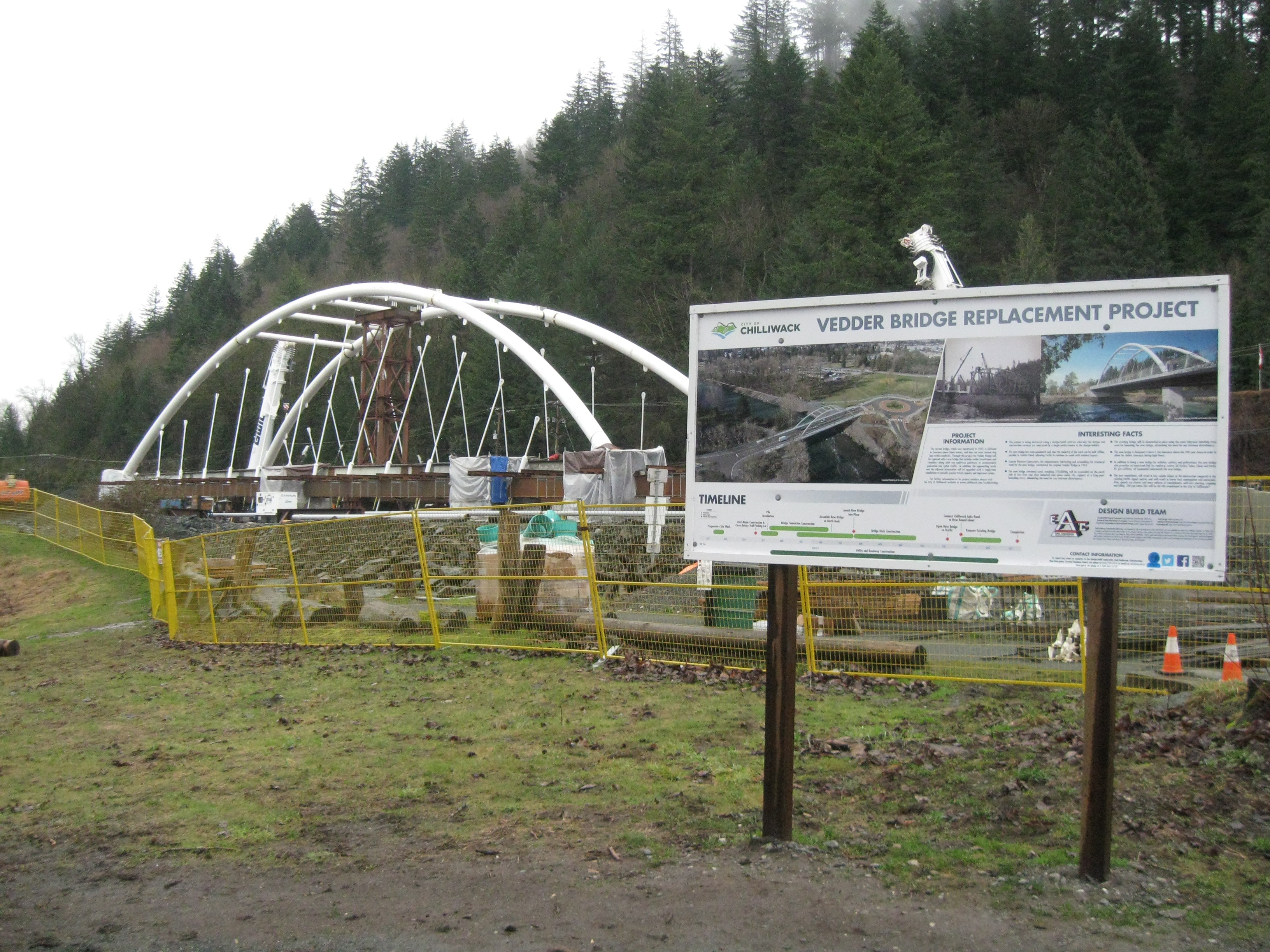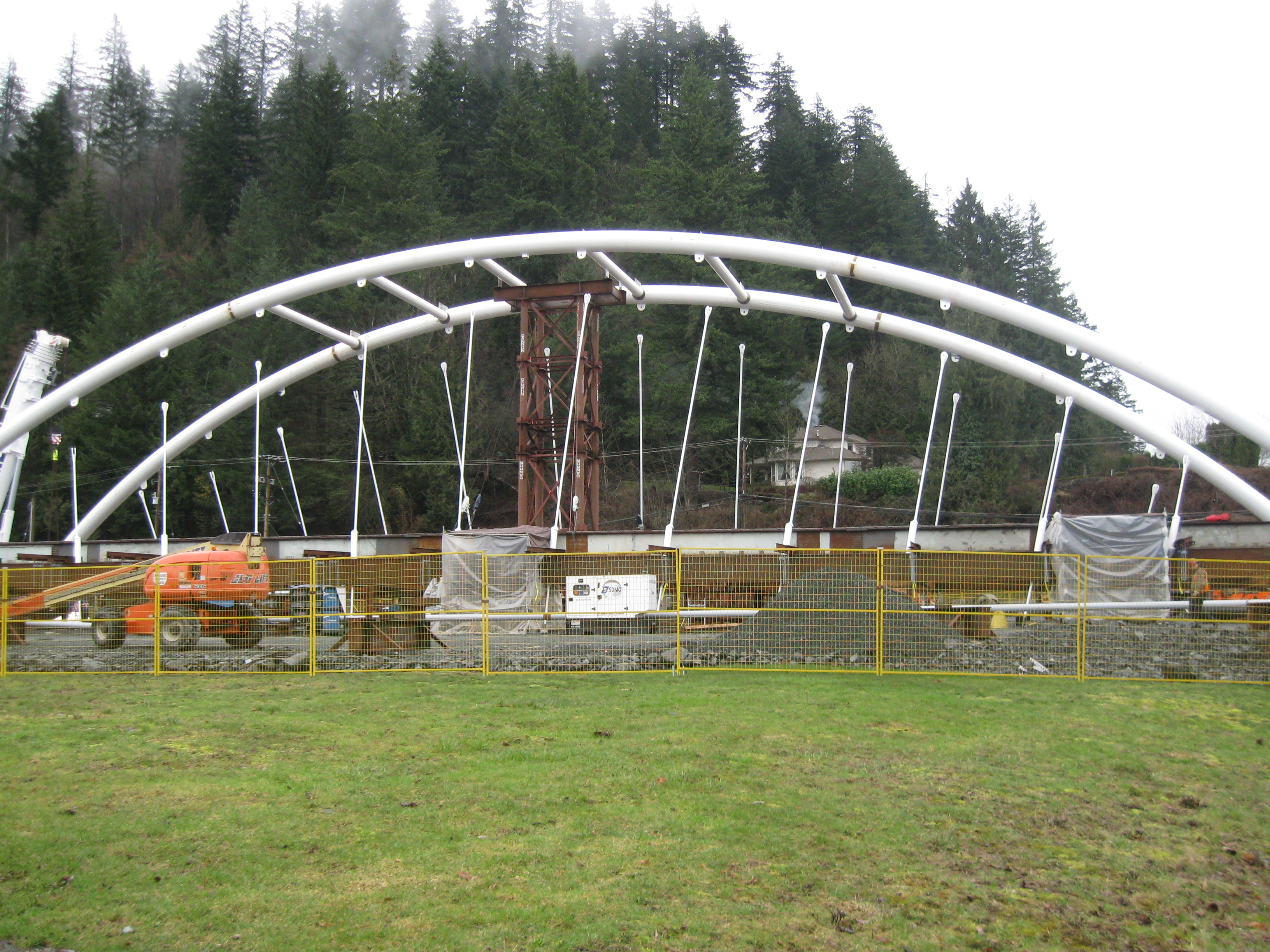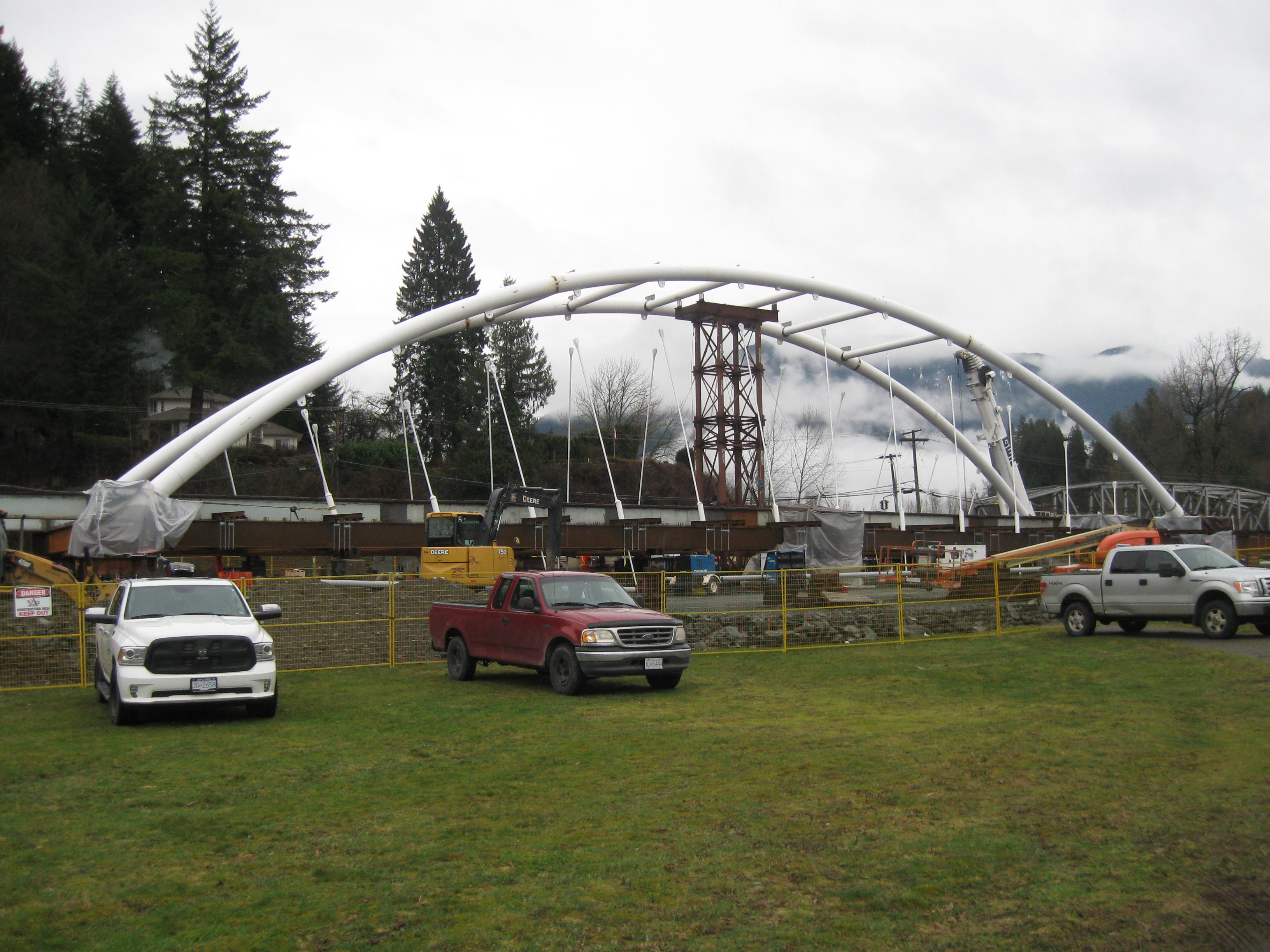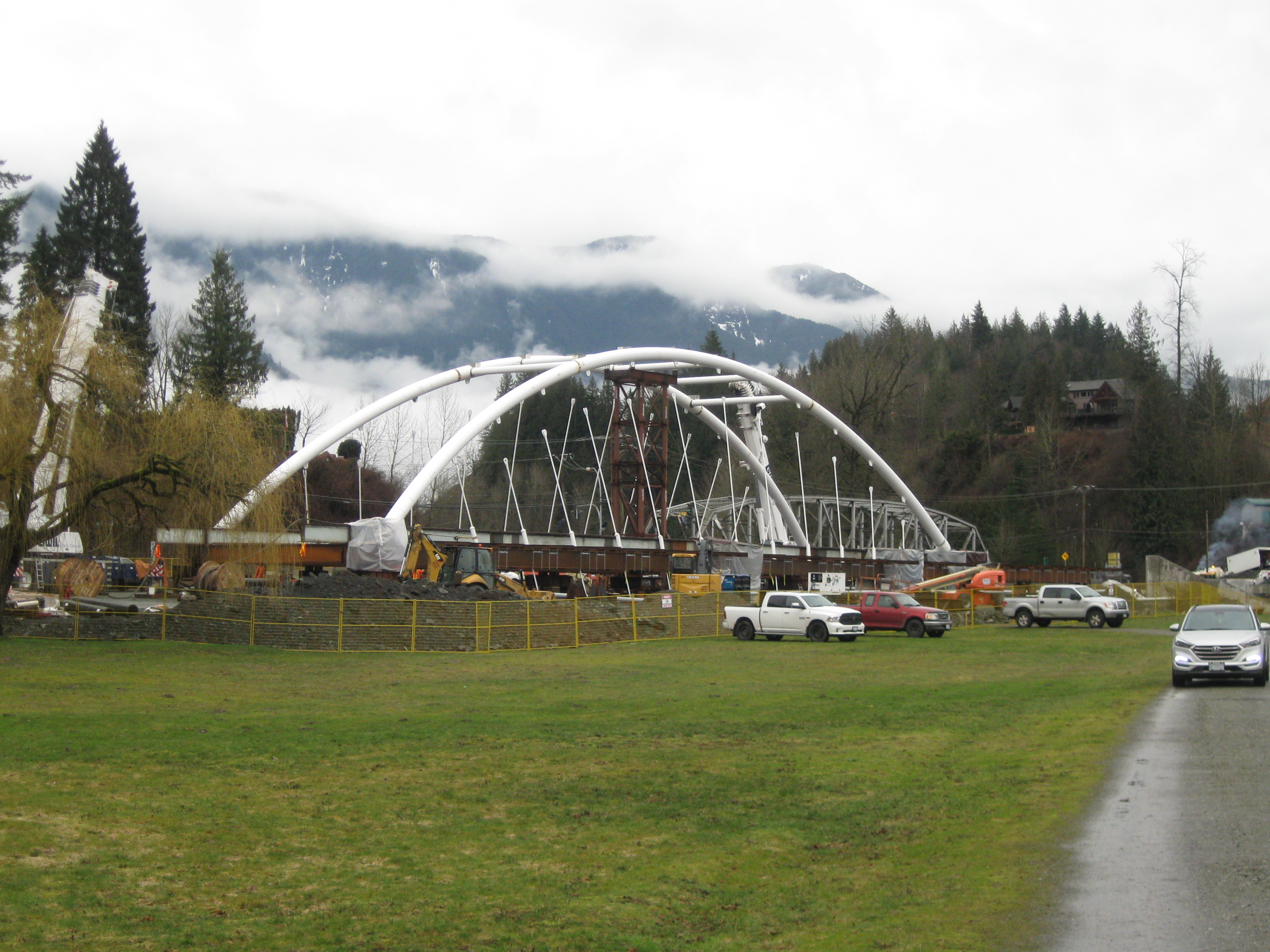 ORIGINAL STORY MARCH 14 – While FortisBC is moving a gas line and traffic to and from Cultus Lake is affected by the construction, you can see the progress with the New Vedder Bridge.
The west arch was raised on the new Vedder Crossing Bridge Tuesday, the second arch will be lifted into place Wednesday. These preparatory works will allow the new bridge launch onto the supports in Mid-April.
The Picture courtesy of the City of Chilliwack.