Hope – Implementation work has begun for a dedicated transit route to the Hope region. The new route, which will include a connection to the Agassiz-Harrison service, will depart four times a day, six days a week.  The new route is proposed to travel through the community of Hope, Silver Creek, and travel down the Lougheed Highway to Agassiz.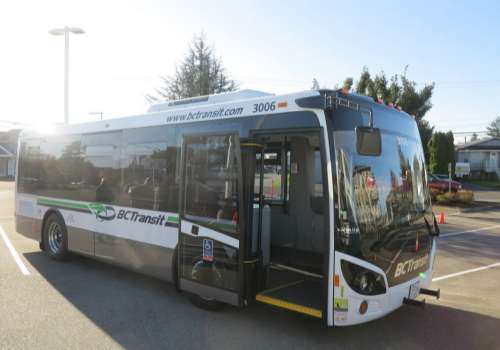 "We are ecstatic about this proposed new service," said Chilliwack-Hope MLA Laurie Throness. "This regular, dedicated route will allow Hope residents to commute easier than ever before, providing a convenient, affordable and sustainable way to visit Chilliwack, Agassiz, and Harrison Hot Springs."
The new service being proposed will connect Hope to the already growing Chilliwack Transit System and the Fraser Valley Express, connecting Hope to Abbotsford, Langley and the rest of the lower mainland.
"The Fraser Valley Regional District is looking forward to collaborating with BC Transit and the District of Hope on this exciting new service," said Jason Lum, Chair of the Fraser Valley Regional District. "It's good for our air quality and represents another big step in making our region more accessible for both residents and visitors."
"The District of Hope sees this as an important initiative to improve the quality of life for its residents," said District of Hope Mayor Wilfried Vicktor. "Establishing regional transit will assist in Hope's economic development and improve the "connectedness" of friends and families throughout the region."
The proposed route and accompanying schedule was informed by previous public feedback collected for the 2012/2013 Transit Future Plan, and additional open houses and online surveys undertaken in 2016/2017. The next step in the process is to confirm the routes, schedules, and fares with our local government partners.
"BC Transit is committed to working with its partners to expand transit services across the province," said BC Transit President and CEO Manuel Achadinha. "This implementation of service in Hope will help us better connect people and communities in the region with efficient and effective transit service."
For more information, please visit bctransit.com/Chilliwack or call 604-795-3838.