Ottawa – These are the "Coles Notes" for the 2017 Federal Budget. BC and in particular Vancouver, is looking for help with Housing, the Homeless and Transportation.
The Federal Liberals projects a deficit of $15.8B by 2021/22.
To be fair, many of the spending announcements in this budget were presented in the 2016 Budget. The 2017 numbers are the carry over from the start up of 2016 projects.
The entire budget can be found here.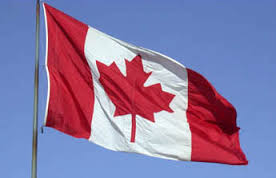 The Budget will open$11.2B to Cities & Provinces for affordable housing in a second wave of infrastructure spending. That includes $5B for a National Housing Strategy.
The Budget has $20.1B going to public transit projects over 11 years. $2.2B for Metro Vancouver and Surrey projects.
$7B for families, including $40K new subsidized daycare spaces by 2019 and extended parental leave (12 weeks before due date/18 months total).
EI premiums to climb $1.68 per $100 of earnings. Up to 18 months of coverage @33% of salary.
The Feds will phase out long running Canada Savings Plan.
$19 million this coming fiscal year is going to back up a Federal strategy on gender-based violence that Status of Women Minister Maryam Monsef is expected to unveil in the coming weeks.
For Vets, the budget has $725M for benefits to injured veterans and their families. The money will be doled out over 5 years.
The BCBC Business Council of BC is cautious on their reaction:
Today's federal budget, delivered at a time of significant global uncertainty, abrupt shifts in markets, and accelerating technological change, offers new opportunities for innovation and emerging sectors.  However, the Business Council of British Columbia remains cautious on the implications of the continued federal deficit and questions whether enough is being done to strengthen Canada's competitiveness. 
"Budget 2017 announces several measures and actions to spur and leverage innovation and build a skilled Canadian workforce for the 21st century," stated Greg D'Avignon, President and CEO of the Business Council. We support the government's focus on innovation and skills, along with the commitment to move forward with historic investments in mobility and trade-enabling infrastructure."
The Business Council looks forward to additional details and more information on the mandate and structure of the proposed Infrastructure Bank later this year.  As we have noted in the past, today's era of low interest rates creates an opportunity for focused spending on infrastructure that will drive economic growth and development.
As expected , the opposition Conservatives and Chilliwack MP Mark Strahl isn't happy with the budget:
Mark Strahl, MP for Chilliwack-Hope says that the Liberal Government's 2017 budget is a failed economic plan and Canadians are paying the price.
"Chilliwack and Hope residents hoping for a change from the out of control tax and spend Liberal plan will be disappointed," said MP Strahl. "The Government continues to borrow and spend billions of dollars in that will have to be paid back by future generations."
The budget confirms that the Prime Minister broke his election promise to keep deficit spending under $10 billion a year and to balance the budget by 2019.
Instead of limiting his out-of-control spending, the Prime Minister wants to borrow billions more.
Budget 2017 hikes taxes on:
·         Public transit users
·         Uber and ride sharing
·         Beer and wine
·         Donated medicines
·         Child care
·         Small business owners
·         Oil and gas companies
·         Tourism
The Liberal government has already raised taxes on Canadians by:
·         Hiking taxes on gasoline and home heating
·         Increasing taxes on Canadians' savings accounts
·         Implementing more payroll taxes for businesses
·         Ending tax breaks for children's soccer and piano lessons.
The Liberal government has borrowed more than they promised. The deficit in 2016-2017 will be $23 Billion. The deficit in 2017-2018 will be $28.5 Billion.
"At a time when the cost of living is getting more expensive for Canadians, the Liberals continue to make life less affordable through higher taxes," concluded MP Strahl. 
"Justin Trudeau's priorities are not the priorities of ordinary hardworking Canadians. Conservatives will continue to be the voice of the taxpayer and will fight back against this high tax, high spending plan."