Fraser Valley – The FVRD Fraser Valley Regional District released the 2017 Homeless Count.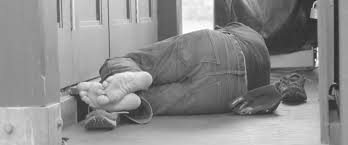 There are 603 homeless individuals in the Fraser Valley, according to preliminary results from a survey released today to the board of directors of the Fraser Valley Regional District (FVRD). This number is a significant increase from 2014, when the count revealed 346 homeless individuals throughout the region living in shelters, transition houses, service centres and outside.
The Homeless Count is conducted every three years and provides a moment-in-time snapshot of homelessness.  On March 8th over a 24 hour period over 140 agency staff and volunteers fanned out across the region and conducted one-on-one interviews with people living on the streets and in by-ways. A similar count was conducted in Metro Vancouver during the same time period.
"This information is extremely valuable," said Board Chair Jason Lum. "Using this data, service providers and all levels of government will be better positioned to address the challenge of homelessness in our communities."
Preliminary findings of the 2017 count show increases in Abbotsford, Chilliwack and Hope. In 2014, there were 151 homeless individuals in Abbotsford; 73 in Chilliwack; and 22 in Hope. Abbotsford has increased by 79%; Chilliwack has experienced an increase of 203% and Hope's numbers have increased by 64%. However, results were not uniform across the region. The number of homeless individuals in Mission and Agassiz-Harrison dropped, while the number in Boston Bar increased marginally.
"Despite steps taken by municipalities in partnership with local service providers and the provincial and federal governments to provide more services and housing, communities still face significant challenges to arrest the increase in the number of people living homeless. Concerted efforts to continue this work, including prevention of homelessness, must continue" said Dr. Ron van Wyk, Executive Director, MCC Community Enterprises, who oversaw the count.
The 2017 homeless count confirms earlier anecdotal reports suggesting a significant increase in the number of homeless persons in the Fraser Valley. These numbers are above the previous high of 465 homeless individuals counted in 2008. "Many communities have made tremendous progress in addressing the challenges faced by those who are living outside," said Lum. "From an increased number of shelter spaces, expanded outreach services, and improvements to supportive programs, we know that we are making progress but clearly more needs to be done. The 2017 count results add urgency to the need to work with other levels of government and community partners to find more ways to reduce homelessness in our communities."
The 2017 Homeless Count would not be possible without the help of partners such as Boston Bar and North Bend Enhancement Society, Hope and Area Transition Society, Pacific Community Resources Society, Ruth and Naomi's Mission, Cyrus Centres, Mamele'awt Qweesome & To'o Housing Society, Ministry of Children and Family Development, Fraser Health, Raven's Moon Resources Society, Women's Resources Society of the Fraser Valley, Positive Living Fraser Valley, Look-Out Society, Agassiz-Harrison Community Services, Chilliwack Community Services, Mission Community Services, Abbotsford Community Services, Salvation Army, The 5&2 Ministries, Agape Street Ministry, Abbotsford Police Department, RCMP Mission and Chilliwack, and local municipal governments.