Pitt Meadows/Maple Ridge/Mission – This is the 60th Anniversary of the Alouette Power and Sail Squadron serving Pitt Meadows, Maple Ridge and Mission.  As an all-volunteer organization that promotes safe boating through our courses, activities, cruises, socials and community events we would love to have you spend some time with us this year! We are the only local boating organization and we really want *ALL LOCAL BOATING FAMILIES* to get involved!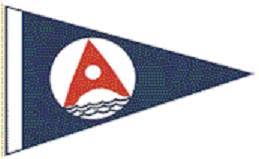 IceBreaker Cruise – Come join us on our first family cruise of the season on

Saturday April 22nd

from

10am-6pm

at the Raven Creek Campsite on Pitt Lake (N49 23.907 W122 31.913).   This will be a family oriented Pot Luck lunch event and it is open to any & all local boaters.   We will also be performing *FREE* Transport Canada approved "Recreational Vessel Courtesy Checks".  It is the perfect time to make sure your boat is ready for Spring Cruising.
Maritime VHF Radio Course –

Tuesday May 23, 2017 to Tuesday June 6, 2017

– $120 ($100 for Members).     To operate a maritime radio, you need the Certificate; it's the law. The Maritime Radio course teaches emergency radio procedures, as well as everyday operating techniques.  Get a VHF radio this year and take the course….this is a crucial piece of safety equipment every west coast boat should have!
Boating 1 – Boating Basics

Tuesday April 25, 2017 to Tuesday May 9, 2017

 – $105  – This course will include the Pleasure Craft Operators Card exam as part of this course. Summer is just around the corner and now is the time to get prepared for the safe operation of your boat.  All operators of motorized pleasure craft are required to show proof of operator competency – this course is mandatory! All you need to know for the Transport Canada test is presented in an easy to read format that is both informative and entertaining. You can be confident that this study guide meets all the standards established by Transport Canada's Office of Boating Safety.  As an extra benefit, if you pass the test offered by Canadian Power and Sail Squadrons, your Card is recognized by BOTH Transport Canada and The National Association of State Boating Law Administrators (USA).
Annual General Meeting / Change of Watch – this is great annual event is scheduled for

May 5th at 7pm

at Maple Ridge Activity Center 12150 224th St. If anyone would like to take on any available volunteer roles, please let me know.  We need your help to be able to offer these very valuable services to our community and it doesn't take too much time!   We have openings for the following positions:

Hailer Newsletter Editor
Communications Officer
Training Officer
Cruisemaster
Socials Officer
Membership Renewals –   Unfortunately, we have had a massive drop in membership renewals over the past year in the Alouette Squadron.   Your memberships not only provide you with incredible benefits but it also provides our Squadron with the necessary funding to provide safe boating initiatives for our community.   Check your membership and make sure you have renewed.  Contact us at alouette.squadron@gmail.com for assistance with renewing – don't forget all these great benefits:
Massive discounts on Boat, Home and Vehicle Insurance
Free subscription to Pacific Yachting and Canadian Yachting
Huge Discounts at Rona, Steveston Marine, other boating retailers & manufacturers and Marine Assistance