Vancouver – The Women of Worth Awards were originally created to support the collaboration, celebration, connection and empowerment of women.  The Awards were renamed the Tammy Moyer Woman Of Worth Awards to honour the memory of an extraordinary woman. Tammy was the morning anchor on News1130, and was a passionate supporter of women's causes and WOW. Her sudden loss to pancreatic cancer in 2016 was a tragic blow to all who knew her, especially her 7-year-old son as she was a single mom. The Awards will allow Tammy's name to live on in a way that was meaningful to her, and also provide ongoing financial support to the Trust that was established for her son to secure his future.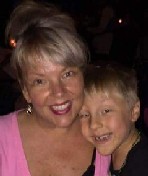 2017 Award Finalists
The selection committee has chosen the following extraordinary women as our finalists for the 7 Woman Of Worth Awards. All finalists will be recognized at the event, and the 7 recipients will be announced during the award ceremony. Everyone is a winner for being nominated, and every woman is a Woman Of Worth. Congratulations!
| | |
| --- | --- |
| Adera Angelucci – Spiro Creative | Leah Ruppel – Life Coach & Trainer |
| Annaliisa Kapp – Annaliisa's Organic Kitchen | Linda Ferguson – Fashion Designer |
| Brenda Koch – Open Air Orchestra Society | Margot Ware – Shylo Home Healthcare |
| Brittany Hardy – Empty Desk | Marilyn Wilson – Influence Publishing |
| Cathy Kuzel – The Connected Woman | Michela Quilici – eWomen Network |
| Cheryl Brewster – The Intuitive Life | Milena Cerin – Coach |
| Dana Smithers – Law of Attraction | Monica Star-Christie – Orphan Advocate |
| Danielle VanZanten – VCBB | Monique MacDonald – Your Sacred Gifts |
| DeeAnn Lensen – Advanced Spa Technologies | Nicole Tidridge – Sand and Stone |
| Diane Rolston – Dynamic Women in Action | Nicolette Richer – Green Moustache |
| Francesca Anastasi – Magnificent You | Pamela Chatry – Women's Advantage |
| Gail Watson – Women Speakers Assoc. | Sandra Fikus – Sereno Wellness Spa |
| Jacquoline Martin – Prizm Media | Shari Molchan – Money Coach |
| Jenna Magrath – Dancer & Student | Schannel Siregar – Refood Canada |
| Jo Dibblee – Frock Off Inc. | Shirley Weir – Menopause Chicks |
| Julie Atkinson RN – New Look New Life | Dr. Sue Ferreira – Wisdom to Wealth |
| Karen McGregor – Speaker Success Formula | Susan Friesen – eVision Media |
| Kimberley Pickett – KIMBO Design | Sydney Link – Pastry Chef |
| Kirsten Slenning – TigerMilk Collective | Tammy Dupuis – Sugar'd Hair Removal |
| Kristal Barrett-Stuart – Sparkle Project | Tetyana Golota – Happy Lifestyle |
| Leanne Pelosi – K2 Snowboards | Dr. Theresa Nicassio – YUM |