Chilliwack – Pearl Life Renewal Society has been in the news lately as they are trying to open a facility to assist sex trade workers in getting off the streets.
From their website: Pearl Life is a team of dedicated individuals and volunteers seeking the wellbeing of sexually exploited girls and women in Chilliwack.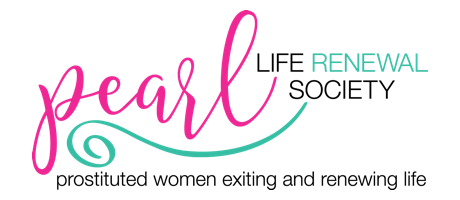 Executive Director Jane Goosen told FVN: We may have found a facility for PEARL to lease, a heritage house four blocks from downtown Chilliwack. However, we need to gain a permit to operate a drop-in resource centre in a residential area. Part of that process requires us to engage with the neighbours, prior to a City Council Hearing (sometime in May) in attempting to address their concerns. What we need from you, in addition to your prayers for support for PEARL from the  neighbours, is letters we can share at that City Council Hearing on why our city needs a ministry like PEARL. Please send those letters to contact@pearlliferenewal.com
Also, PEARL is accepting applications for a part time Administrative Assistant position.
Administrative Assistant Job Description:
The Administrative Assistant is responsible for supporting the facilitation of opening a drop-in centre for PEARL Life Renewal Society, a new society in Chilliwack, BC. The individual is skilled in organization, oral and written communication, content creation and implementation in support of the Executive Director.
Duties and Responsibilities include:
Administrative tasks
Merchandise sales
Fundraising events
Creating newsletters
Volunteer Coordination
Other administrative tasks as needed by the new society
Minimum Requirements:
Knowledge of Microsoft Office
Ability to work independently
Excellent administrative skills
Articulate and passionate about the mission of PEARL
Flexible attitude and willingness to complete multiple and varied tasks for a new society
Ability to meet deadlines and function in a changing environment
Prior administrative skills and/or training and/or education is preferred
Other important details
Responsibilities may change upon the planned opening of the a drop in centre later in 2017. Prior to the centre opening you will be willing to work from home and then relocate to the centre at a later date. Start date is April 1, 2017. Wage is negotiable based on prior experience and/or education. Initial weekly hours will vary from 2 to 20 hours per week based on the needs of the society. Required tools will be provided. i.e. laptop etc.
If you are looking for a way to serve God, impact your community and meet the requirements of the position please submit your cover letter and resume to contact@pearlliferenewal.com by March 15, 2017. No phone calls please. Only successful applications will be contacted for an interview.
Thank you for your continued prayers and support for this ministry! We look forward to your letters in support of PEARL to present at the City Council Hearing in May, as well as your cover letter and resume if the Administrative Assistant job sounds like a fit.